Dominant Performance!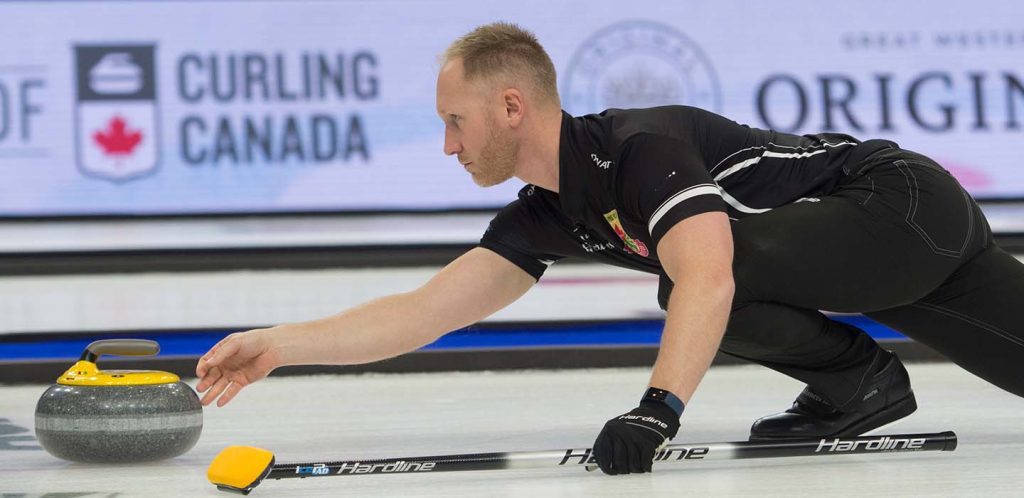 Red-hot Team Jacobs marches into final of 2021 Tim Hortons Curling Trials 
Who gets to have a "once-in-a-lifetime" experience twice?
Team Brad Jacobs are one win away from doing just that after a dominating performance Saturday in an 8-3, six-end victory over Team Kevin Koe of Calgary in the men's semifinal at the Tim Hortons Curling Trials, presented by AGI, in Saskatoon.
"This is a once-in-a-lifetime opportunity and now we've got to do it more than once and it's pretty cool," Jacobs said of his team's opportunity to return to the Olympics where they won the gold medal in 2014.
Sunday's 7 p.m. (all times Central) final at SaskTel Centre will be a battle between former Olympic champions when Team Jacobs of Sault Ste. Marie, Ont., which includes vice-skip Marc Kennedy, second E.J. Harnden, lead Ryan Harnden and coach Caleb Flaxey, take on Team Brad Gushue of St. John's, N.L. Team Gushue, which won Olympic gold in 2006, earned a bye to the final by finishing first in the round robin.
The red-hot shooting Team Jacobs scored four in the third end against Team Koe to take control early. Kennedy made two superb draws to set up the end and Jacobs finished it off by executing a tight in-off, double takeout on the edge of the four-foot.
It was a near-perfect performance by the Team Jacobs foursome that finds itself feeding off of each other all week.
"We've been relaxed and having fun and really we've been following Brad," said Kennedy. "Brad has been fantastic and when you feel like your skip is going to make everything it allows everybody to be a little more relaxed and that's the story of the week."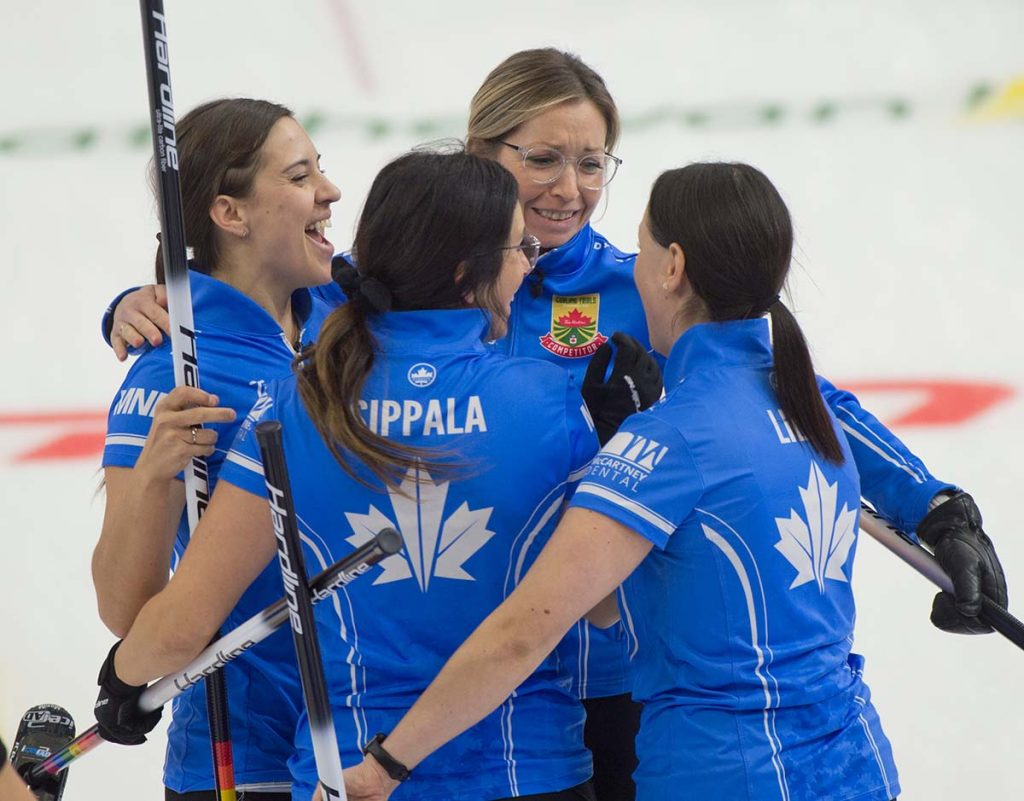 Jacobs was quick to deflect some of the praise, saying his teammates "are playing so well in front of me that it's really making my job seem quite easy and simple."
After forcing Team Koe to a single in four, Team Jacobs posted another four in the fifth on a last-rock double by Jacobs. Team Koe, who finished fourth at the Olympic Winter Games in 2018, shook hands after six ends.
"This is really just the best team performance I can remember that we put together to this point," Jacobs said of his team that shot a collective 94 per cent. "I think we all feel very confident heading into tomorrow's final."
It was a disappointing defeat for Team Koe that couldn't overcome Team Jacobs control of the hammer in the early end.
"We did exactly what we didn't want to do, which is set up those guys to hit all game, and that's what we did," said Team Koe vice-skip John Morris. "So kudos to them, they outplayed us today. They got that look in their eye when they're really tough to beat. They were dynamite this week. I didn't see Brad Jacobs miss a shot against us."
Meanwhile, one sheet over, Team Krista McCarville of Thunder Bay, Ont., advanced to the women's semifinal later in the evening with a 4-3 extra-end win over Team Kerri Einarson of Gimli, Man., in tiebreaker game number two. Team Einarson had won the first tiebreaker in the morning over Team Casey Scheidegger of Lethbridge, Alta.
McCarville will meet Winnipeg's Team Jennifer Jones for the right to play first-place finisher Team Tracy Fleury of East St. Paul, Man., in the gold-medal final Sunday at 2 p.m. Skip Jones will be looking to return to the Olympics and repeat her 2014 gold-medal performance in Sochi, Russia.
Einarson had a chance to draw to the eight-foot for two in the 10th end to secure the win but came up heavy. McCarville punched out Einarson's shot rock with her final stone in the 11th to secure the win.
McCarville finished third in the 2009 Tim Hortons Trials and will be trying to reach the final for the first time.
The winners in both women's and men's brackets will represent Canada in four-person team competition at the Winter Olympics Games in Beijing, China, Feb. 4-20.
The 2021 Tim Hortons Canadian Curling Trials will continue tonight with the women's semifinal at 7 p.m. CST.
Live scoring, standings and statistics for the 2021 Tim Hortons Canadian Curling Trials are available at www.curling.ca/scoreboard/
All draws from the 2021 Tim Hortons Canadian Curling Trials are being broadcast in Canada on TSN and RDS. CLICK HERE for the broadcast schedule in Canada.
As well, streaming coverage will be available on ESPN3 to fans in the U.S. with valid U.S. cable or satellite accounts.
This story will be available in French as soon as possible at www.curling.ca/2021trials/nouvelles/?lang=fr