Championship Pool Set at Seniors!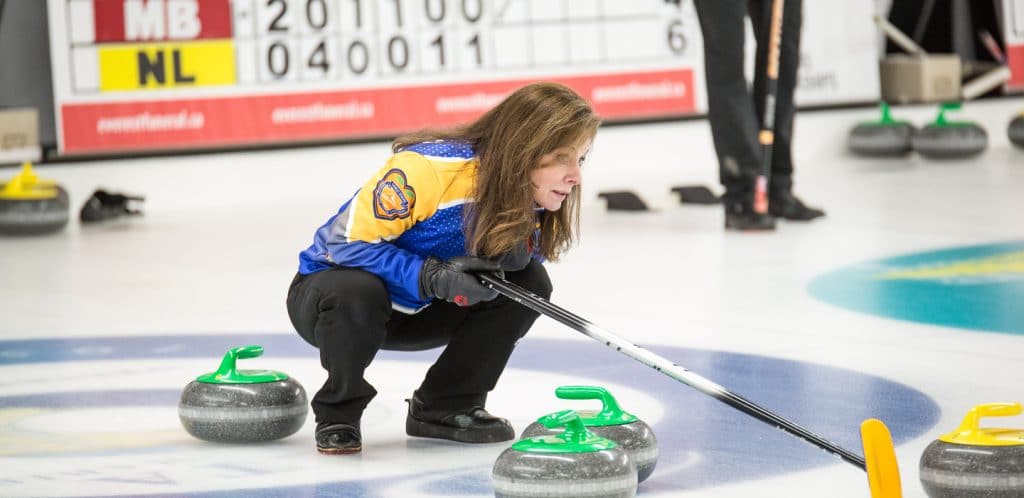 Nail biting finish to pool play at 2021 Everest Canadian Seniors Curling Championships leaves only Championship Pool qualifiers
Where 14 men's and 14 women's teams began vying for national senior championship glory, only eight of each remain in contention at the 2021 Everest Canadian Seniors Curling Championships at the Community First Curling Centre in Sault Ste. Marie, Ont.
The top four teams in each pool have advanced to the Championship Pool where they'll be pitted against teams from the other pool, while the remaining non-qualifying teams go to the Seeding Pool. Teams will also carry their current records into the Championship Pool.
Draw 12 on Wednesday evening was certainly not short on drama. Several teams were playing for their playoff lives as they faced elimination situations and potential promotions up the standings.
In women's pool A, three teams found themselves entering draw 12 in a logjam with 3-2 records and Québec's Isabelle Néron (5-1; Chicoutimi/St-Lambert/Victoria) having already locked up first place.
Prince Edward Island's Kim Dolan (3-3; Cornwall), British Columbia's Mary Anne-Arsenault (4-2; New Westminster), Manitoba's Kim Link (4-2; East St. Paul) and Saskatchewan's Sherry Anderson (4-2; Saskatoon), who has won the last three Everest Canadian Women's Senior Championship titles, were left to battle for their Championship Pool fates.
Especially heated in draw 12 was the Saskatchewan versus Manitoba match, with second place in pool A on the line for the victor.
And while the qualification stipulations were many, Saskatchewan managed to defeat Manitoba to secure second place leaving Manitoba in third thanks to a head to head tie-break. British Columbia would emerge with a 9-4 win over Prince Edward Island, securing the final Championship Pool spot.
Women's pool B was much more cut and dried before draw 12 had even started. Ontario's Sherry Middaugh (5-1; Vaughn), Nova Scotia's Theresa Breen (5-1; Halifax), 2010 Olympic silver medallist and Alberta representative Cheryl Bernard (4-2; Calgary) and the Yukon's Rhoda Horte (3-3; Whitehorse) all qualify for the Championship Pool in that order.
Men's pool A qualifying teams were also already determined prior to draw 12. Québec's Françcois Roberge (5-1; Etchimin), Saskatchewan's Darrell McKee (5-1; Saskatoon) who is riding a five game winning streak, New Brunswick's Terry Odishaw (4-2; Moncton) and Newfoundland and Labrador's Keith Ryan (3-3; Labrador City) are all through to the Championship Pool seeded in that order.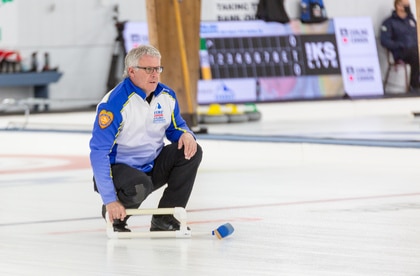 Meanwhile in pool B, Alberta's Wade White (6-0; Lac La Biche) and Ontario's Bryan Cochrane (5-1; Russell) met head to head in draw 12 on Wednesday evening with the winner securing first place in the pool. Alberta would dominate the match, winning 10-3 in only six ends. Ontario finishes second in the pool.
British Columbia's Tom Buchy (3-3; Kimberly) and Northern Ontario's Mike Desilets (3-3; Thunder Bay) round out the third and fourth seed in pool B.
At the conclusion of the Championship Pool on Friday, Dec. 10, the semifinals will be held Saturday, Dec. 11, at 10:30 a.m., pairing 1 vs. 4 and 2 vs. 3. The winners then advance to their respective gold-medal final while the losers will play for bronze. The medal games are set for 3:30 p.m.
Action will resume from the 2021 Everest Canadian Senior Mixed Championships on Thursday with draws at 8:30 a.m., 12:00 p.m., 3:30 p.m. and 7:00 p.m. (all times Eastern).
Draw results for the 2021 Everest Canadian Seniors will be available at www.curling.ca/scoreboard. For event information, visit www.curling.ca/2021seniors.
Games from the 2021 Everest Canadian Senior Championships will be live-streamed on TSN.ca as well as on Curling Canada's YouTube channel. Check curling.ca/broadcast for the up-to-date broadcast schedule.