Alberta Men Still Perfect!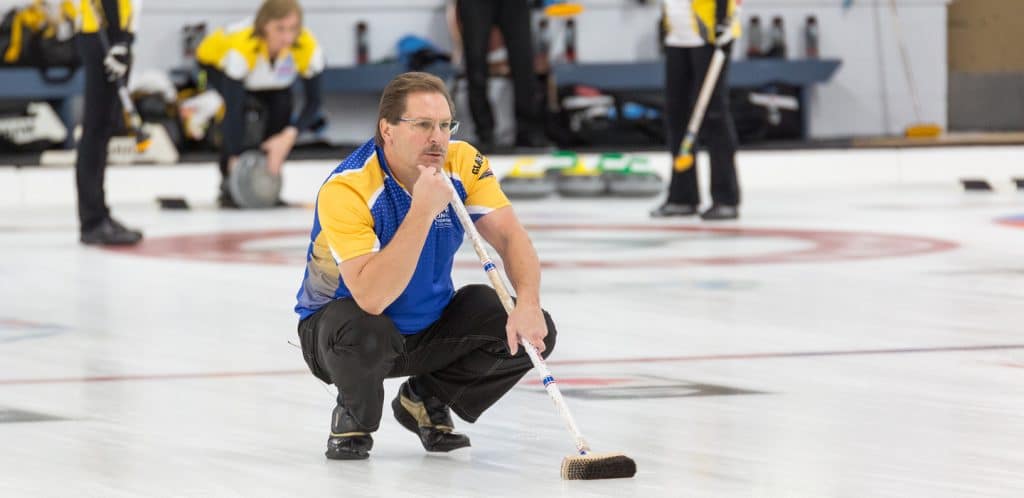 Championship pool play continues at 2021 Everest Canadian Seniors Curling Championships
To win eight games in a row is a feat unto itself, but to win eight consecutive at a Canadian national championship is a triumph.
That's exactly what Alberta's Wade White (8-0; Lac La Biche) has accomplished at the 2021 Everest Canadian Senior Curling Championships at the Community First Curling Centre in Sault Ste. Marie, Ont., as he maintains sole possession of first place on the men's side of the Championship Pool after 16 draws of play.
No other team in the field, men or women, remain undefeated other than the Alberta men. And while the path to perfection is well within reach for Alberta, they'll need to be at their best as they'll face both New Bunskwick's Terry Odishaw (6-2; Moncton) and Newfoundland and Labrador Ketih Ryan (3-5; Labrador City) tomorrow.
On Thursday evening, draw 16 saw Alberta maintain the perfect record in style; handily defeating Saskatchewan's Darrell McKee (5-3; Saskatoon) 8-0. Ontario's Bryan Cochrane (7-1; Russell) improved their record with a 6-1 victory over Québec's Françcois Roberge (5-3; Etchemin) while New Brunswick downed British Columbia's Tom Buchy (4-3; Kimberly) by a score of 5-2 and Northern Ontario's Mike Desilets (4-4; Thunder Bay) defeated Newfoundland and Labrador 5-2.
Going into Friday, ever-perfect Alberta leads the men's Championship pool with Ontario and New Brunswick following in that order.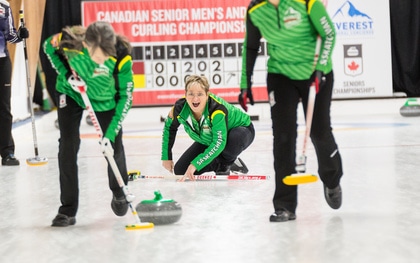 In draw 16 women's play, Saskatchewan (6-2; Saskatoon) overtook Ontario's Sherry Middaugh (6-2; Vaughn) for first place in the Championship Pool winning their head to head matchup 5-2. British Columbia's Mary-Anne Arsenault (6-2; New Westminster) bested Alberta's Cheryl Bernard (5-3; Calgary) 9-2 while Nova Scotia's Theresa Breen (6-2; Halifax) defeated Québec's Isabelle Néron (5-3; Chicoutimi/St-Lambert/Victoria) by a score of 8-7 and Manitoba's Kim Link (5-3; East St. Paul) was victorious over the Yukon's Rhonda Horte (3-5; Whitehorse) by a score of 7-3.
Newly minted leader Saskatchewan now sits atop the women's Championship Pool with Ontario and British Columbia following in that order.
Action will resume from the 2021 Everest Canadian Senior Mixed Championships on Friday with draws at 10:00 a.m., 2:00 p.m., and 7:00 p.m. (all times Eastern).
Draw results for the 2021 Everest Canadian Seniors will be available at www.curling.ca/scoreboard. For event information, visit www.curling.ca/2021seniors.
Games from the 2021 Everest Canadian Senior Championships will be live-streamed on TSN.ca as well as on Curling Canada's YouTube channel. Check curling.ca/broadcast for the up-to-date broadcast schedule.