Maritime Magic!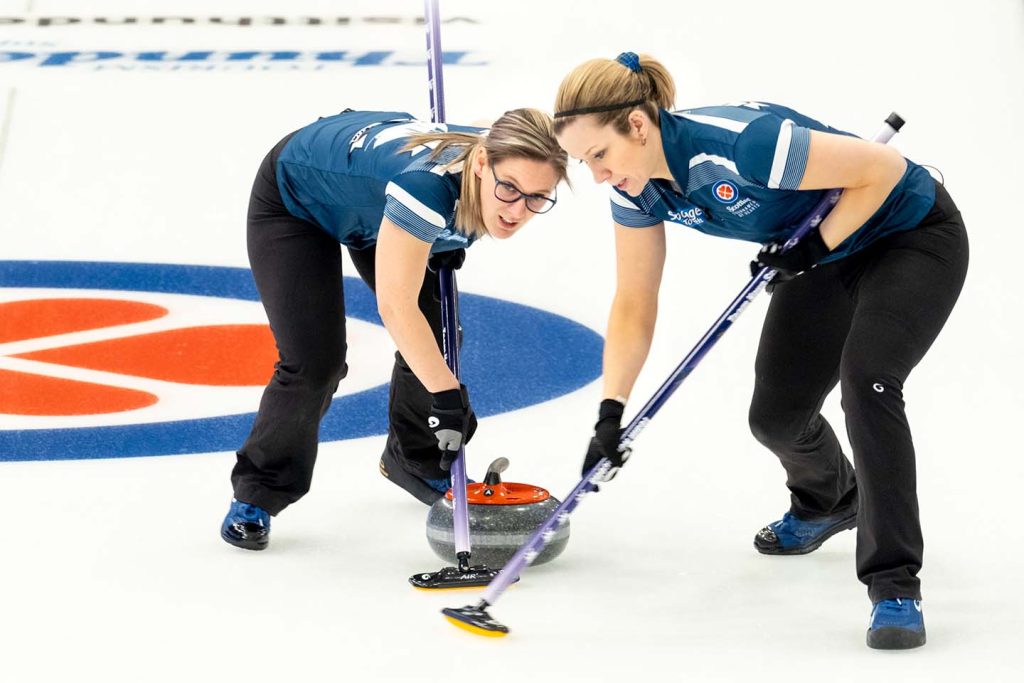 Bluenosers show they belong at Scotties Tournament of Hearts
Could this be a Maritimes Scotties?
It's certainly beginning to look like it.
Two teams from down east are making some serious noise in Thunder Bay, Ont., site of the 2022 Scotties Tournament of Hearts. Team New Brunswick (3-0, Fredericton), skipped by Andrea Crawford, is leading in Pool A, and Sunday evening skip Christina Black of Team Nova Scotia (2-1, Dartmouth) moved among the leaders in Pool B.
The win moved the Bluenosers into a three-way tie with Team Quebec and Team Alberta for third place. They trail the only two unbeaten teams left in the pool, Team Canada's Kerri Einarson (3-0, Gimli) and Team Manitoba's Mackenzie Zacharias (2-0, Altona), which both won Sunday.
The top three teams in each pool of nine teams qualify for the playoffs. And wouldn't it be something if two Maritime teams were in there battling for the Canadian women's curling championship.
"We lost this morning so we knew it was a big game" said Black, who defeated dear friend Mary-Anne Arsenault who now skips Team British Columbia (0-3, Kelowna) 9-3 on the evening jig. Black was the third for Arsenault in Halifax, playing in three Scotties with her and winning the bonze medal in 2018. Black took over the skipping reins when her longtime skip moved to the Okanagan two years.
"I knew we needed to extra focus because we were playing Mary-Anne," she said. "We wanted to just plays the rocks and I thought we were able to do that."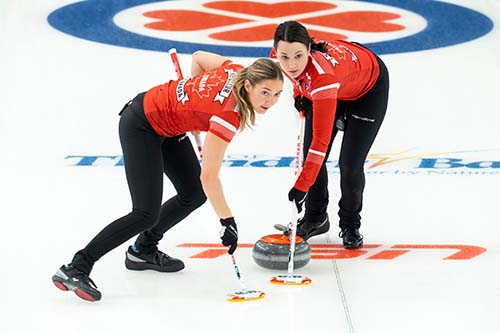 Black, supported by third Jennifer Baxter, second/vice-skip Karlee Everist, lead Shelley Barker, alternate Carole MacLean and coached by Stuart MacLean, got off to a tremendous start to the game, scoring five in the second end, and it was too much for the B.C. crew to overcome.
"We made a lot of clutch draws," said Black. "We were putting them in the right spot and they were struggling with their draw weight in that end."
Team Canada's win was the TV feature match in the evening's slate of games. The defending champs, skipped by Kerri Einarson, defeated a pesky Team Quebec (2-1, Laval-sur-le-Lac/Glenmore) skipped by Laurie St-Georges in a battle of undefeated teams.
It was a key win for Team Canada in its quest for the No. 1 spot in Pool B, but she was quick to applaud the Quebecers.
"We played them last year at the Scotties and they played a great game," Einarson said. "And they made some great shots again out there tonight."
Team Manitoba, the youngest team in the field and skipped by 22-year-old Mackenzie Zacharias, kept its slate clean with a dominant 12-3 win over Team Yukon (0-2, Whitehorse) skipped by Hailey Birnie. The youthful Manitobans were full marks for their win over the Polars. They cracked a four on the first end and never looked back.
In the only other game Sunday, Laura Walker's Team Alberta (2-1, Edmonton) moved up the standings with a 9-7 win over hard-luck Team Ontario (0-3, Woodstock) skipped by Hollie Duncan.
The 18 teams are split into two pools of nine, and will play a complete eight-game round robin. The top three teams in each pool advance to the playoffs where it will be further reduced to a Final Four and a Page playoff system.
Making the playoffs is key, but teams are also eyeing the No. 1 spot which gives them a big advantage in the sprint to the finish. Pool winners get a bye into the semi-finals of the first round of the six-team playoffs.
The final goes Sunday, Feb. 6.
The 2022 Scotties Tournament of Hearts continues Monday with draws at 9 a.m., 2 p.m. and 7 p.m. (all times Eastern).
Live scoring, standings and statistics for the 2021 Scotties Tournament of Hearts are available at www.curling.ca/scoreboard/
TSN and RDS2 (streamed on ESPN3 in the United States) will provide complete coverage of the 2021 Scotties Tournament of Hearts. CLICK HERE for the complete schedule.
This story will be available in French as soon as possible at https://www.curling.ca/2022scotties/nouvelles/?lang=fr