Oh what a relief!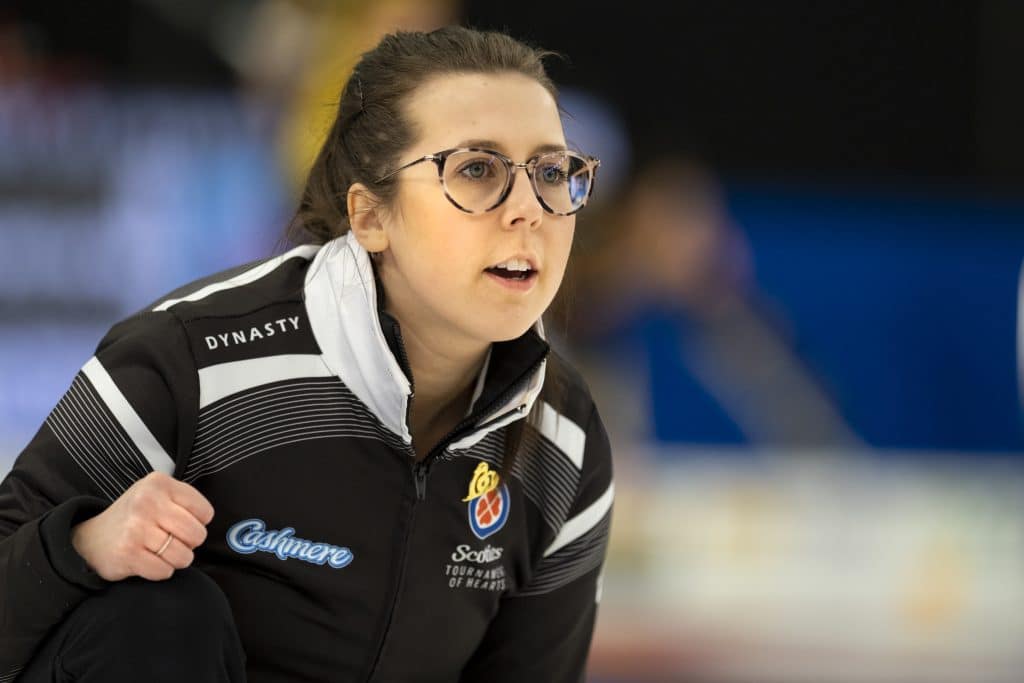 Njegovan shines as fill-in skip for Team Wild Card 1 at Scotties
Baseball used to have an annual award for pitchers sponsored by the antacid brand Rolaids, whose slogan was 'R-O-L-A-I-D-S spells relief.'

At the 2022 Scotties Tournament of Hearts, the slogan should be 'N-J-E-G-O-V-A-N spells relief.'

Thrust into the crucible of the Canadian women's curling championship, where she needed to pick up the skipping reins under difficult circumstances, the 30-year-old business owner from Winnipeg has been nothing short of superb, guiding Team Wild Card 1 (6-1, East St. Paul, Man.) to a spot in the weekend playoffs.

The top three teams in each of two nine-team pools advance to the playoffs. Making the playoffs is key, but teams are also eyeing the No. 1 spot which gives them a bye in the first round of the playoffs.

Njegovan, the regular third on the team, guided her team to a sixth straight victory Wednesday evening, a remarkable achievement for a woman who hasn't skipped since juniors.

Team Wild Card 1 sealed the deal Wednesday after defeating skip Brigitte MacPhail's Team Nunavut (0-8, Iqaluit) 8-2 at the Fort William Gardens.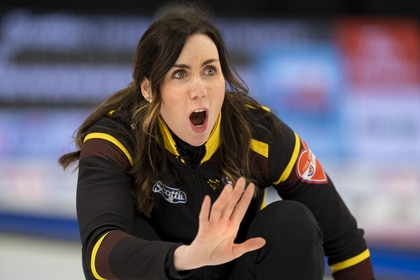 Njegovan, skipping in place of Tracy Fleury who is on the sidelines under COVID-19 protocol, learned just before the event started last Friday that her regular skipper was hors de combat. She wasn't sure what to expect when the week started.

"We do miss Tracy like crazy," said Njegovan, "and I'm not going to lie, we were a little worried without her, but we've worked really hard to get to this point, and we're very happy to be where we are right now."

When, and if, Fleury comes back is not known, but if the team must go into the playoffs with Njegovan at the controls, the team is fine with that.

"We talked about it a little bit," said Njegovan. "We don't know exactly when she's going to be back. We're going to discuss with the team what's best for us."

The fill-in skip didn't do it alone, of course, with sister-in-law Robyn Njegovan coming in at vice-skip and second Liz Fyfe and lead Kristin MacCuish there to help her. But the key rocks belonged to Selena Njegovan, and she made a lot of them.

Team New Brunswick (6-1, Fredericton) also clinched a playoff spot Wednesday with a sixth win. Skip Andrea Crawford rebounded from a tough loss in the morning to defeat Team Newfoundland & Labrador (2-5, St. John's), skipped by Sarah Hill, 10-5. Should they remain tied after the round-robin, the nod for the No. 1 position would go to Crawford who beat Njegovan 6-5 on the opening draw.

But hometown favourite skip Krista McCarville and her Team Northern Ontario (5-2, Thunder Bay) may have something to say about that. McCarville defeated skip Penny Barker's Team Saskatchewan (4-3, Moose Jaw) 6-2 and is only a game behind the leaders with one draw left to play in Pool A. And it's a biggie. McCarville clashes with Njegovan.

Skip Emma Miskew's Team Wild Card 3 (3-4, Ottawa) dropped out of the playoff chase after losing 8-7 to Team Wild Card 2 (3-4, Regina) skipped by Chelsea Carey.

All teams with four loss don't qualify for the playoffs.

Crawford has said all week that her team can compete with the best of them, and she's backing up that statement with one solid outing after the other.

This is uncharted territory for Crawford who is skipping in her 10th Scotties but has nothing to show for it in the trophy case. Her best results were a couple of 6-5 records, and coming into Thunder Bay her overall Scotties record was 37-43 with zero playoff appearances.

But this is an entirely different Crawford team this year. Crawford is supported by vice-skip Sylvie Quillian, second Jillian Babin, lead Katie Forward and coached by Daryell Nowlan.

"This team has worked really hard," Crawford said. "We had a good season, we came into this event believing we had the ability to do well. I think that's the difference why we're doing so well. Mostly it's believing in ourselves."

Team Prince Edward Island (3-4, Charlottetown) skipped by Suzanne Birt had the evening bye.

 The final goes Sunday, Feb. 6.

The 2022 Scotties Tournament of Hearts continues Thursday with draws at 9 a.m., 2 p.m. and 7 p.m. (all times Eastern).

Live scoring, standings and statistics for the 2021 Scotties Tournament of Hearts are available at www.curling.ca/scoreboard/

TSN and RDS2 (streamed on ESPN3 in the United States) will provide complete coverage of the 2021 Scotties Tournament of Hearts. CLICK HERE for the complete schedule.

This story will be available in French as soon as possible at https://www.curling.ca/2022scotties/nouvelles/?lang=fr