Beijing 2022 Blog #2!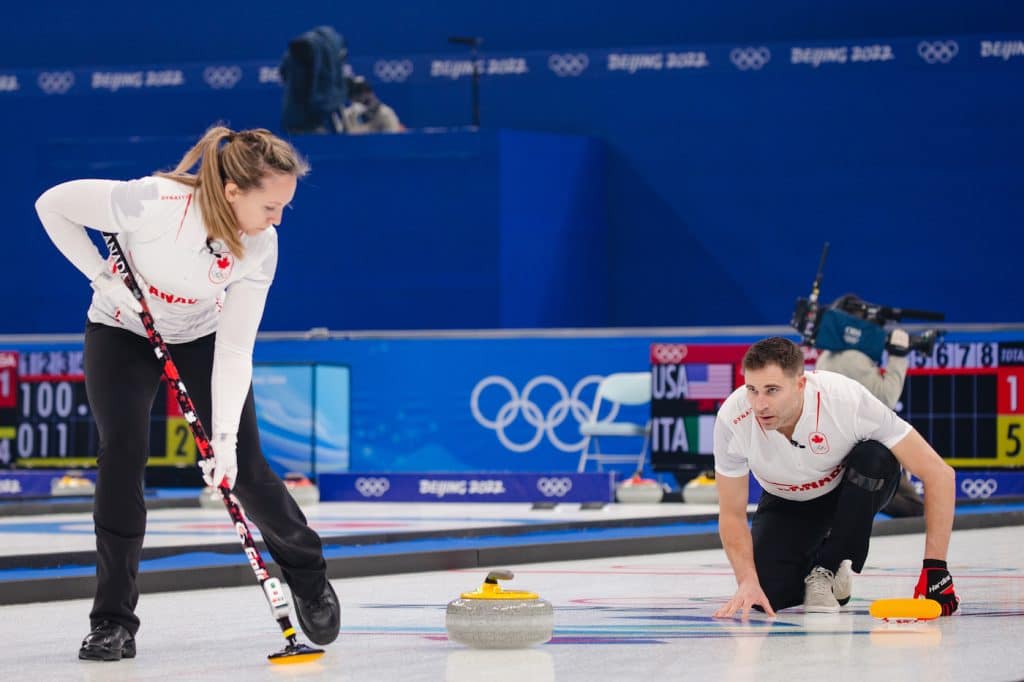 Team Canada Beijing 2022 Blog: Johnny Mo
By John Morris
Well, we knew tonight was a big game, so it was a relief to get that first win on the board. Rachel had a great day and I picked up my socks tonight, so we're feeling pretty good. Every game out there was tough, but that's what mixed doubles is all about. It's going to be a grind, but we're always ready to grind it out when we have that Maple Leaf on our backs.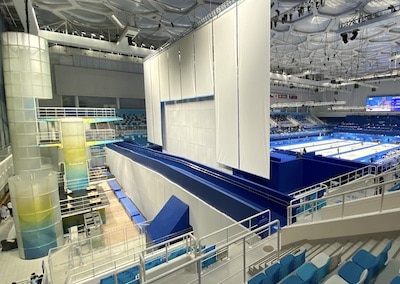 It was a long first day; it's always hard when you have the morning draw and the night draw in the same day, and tomorrow we have to be up early for another morning game. And it's an earlier than normal morning game, too, because of the Opening Ceremony tomorrow night. We won't be marching because we play twice tomorrow, so we'll need some rest tomorrow night! But we'll be watching on TV and cheering when Marie-Philip Poulin and Charles Hamelin bring that flag into the stadium!
It was very cool walking into the curling venue for our practice day on Wednesday, especially when you think about the history of the place. We're curling on top of the pool where Michael Phelps won eight gold medals during the 2008 Olympics!
When you're watching on TV, you might see the big wall that says Beijing 2022, and behind that is the diving area.
It's kind of funny that they've had to run some humidifiers in the building because it's so dry in here. You'd think that's the last thing they need in an aquatics building!
The ice is great, by the way, but that's always what we expect when Hans Wuthrich is on the job; Hansie always does a great job, and I've done pretty good on his ice at the Olympics in the past.
I really like that we're curling in a building that was a previous Olympic venue, and I think that's really important for the Olympic movement. The Games have to be about sustainability and efficiency and I think this venue shows that you can think outside the box and not have to always put up new buildings for Olympic sports.
Seeing so many of the buildings that were used for the 2008 Olympics is very cool. The Bird's Nest national stadium, where the Opening Ceremony is going to be, is just amazing from the outside, and it's right next door to the Ice Cube. It's too bad that we're being pretty restricted in where we can and can't go with COVID, but I'm hoping we can do a little more exploring of the other venues when we get a chance. But it'll be hard to top where we're playing right now.
Two games tomorrow, so it's time to get some sleep! Thanks to all of the Canadian fans; we're hearing you loud and clear over here!