Beijing 2022 Blog #9!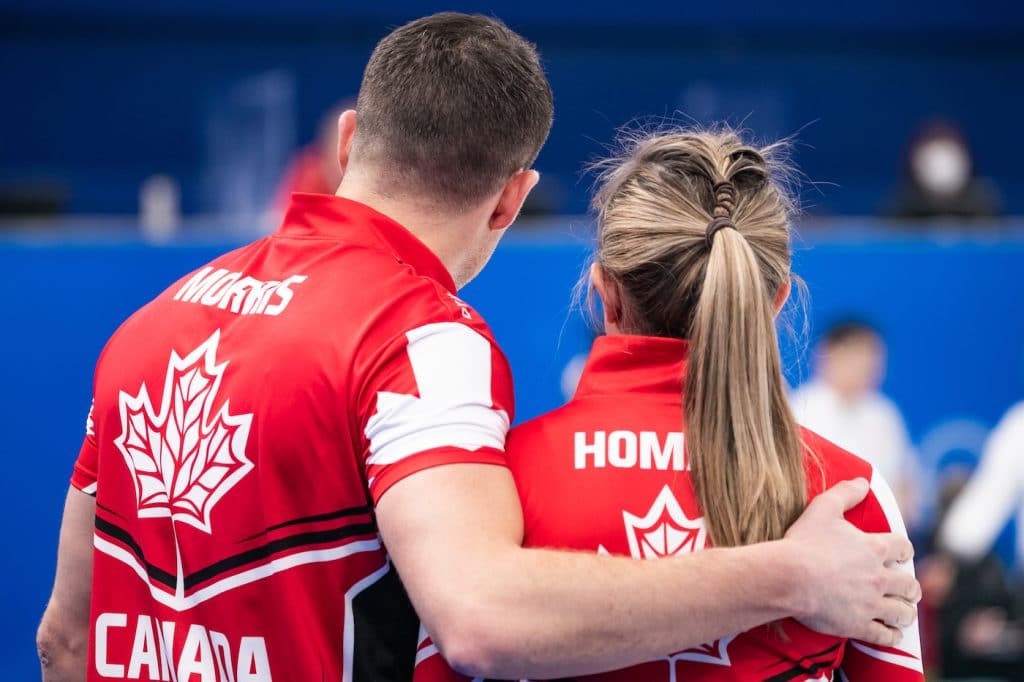 Team Canada Beijing 2022 Blog: Johnny Mo
By John Morris
I know you're all disappointed, and so are we. This wasn't what we envisioned when we flew to Beijing nine days ago, but I can tell you we left it all on the ice. Rachel and I did everything we could, and we wore that Maple Leaf with pride. It just didn't go our way today.
I hope Canadian curling fans understand just how hard it is at the Olympics. There's never been a better field in mixed doubles curling, and all 10 teams here couldn't have won a gold medal. There's zero doubt in my mind of that. All credit to Italy; they've played extremely well and will be hard to beat in the playoffs. But the same goes for Great Britain, Norway and Sweden.
I'm extremely proud of the way Rachel and I did here, even if it didn't always show up on the scoreboard. We never quit. Not once. We were always in there fighting. We couldn't be prouder to be Canadian curlers, and to have a chance to represent the best country in the world at the Olympics is something we both treasure.
So now we'll start cheering for Team Gushue and Team Jones, and I know both of those teams are ready to give it their all when team curling starts later this week. We'll share any information we discovered at the Ice Cube to help them out.
Rachel will be back at the Olympics, no doubt, but this might be my last one as a player. I don't have a lot left in the tank for another four-year run.
But I still have gas in the tank this season. We're flying home later this week, and I know we both can't wait to see our families; it's been a long spell away from them, and being around our kids really makes all the other troubles go away.
I'm going to take a little time off, but I'll be back throwing rocks pretty soon to get ready for the Tim Hortons Brier in Lethbridge. I really want to help Kev (Alberta skip Kevin Koe) win that fifth championship, and it's always great wearing the Alberta jackets on home ice. I hope we get a bunch of fans in the building cheering loud next month.
I really want to thank a lot of people for everything they did to help us play here. Coach Pfeif (Scott Pfeifer) and Marc (Kennedy) were great to work with, and our physiotherapist Geneviève Renaud made all the aches and pains go away. We had a terrific team in Beijing with us, and we really appreciated everything they did.