Beijing 2022 Blog #11!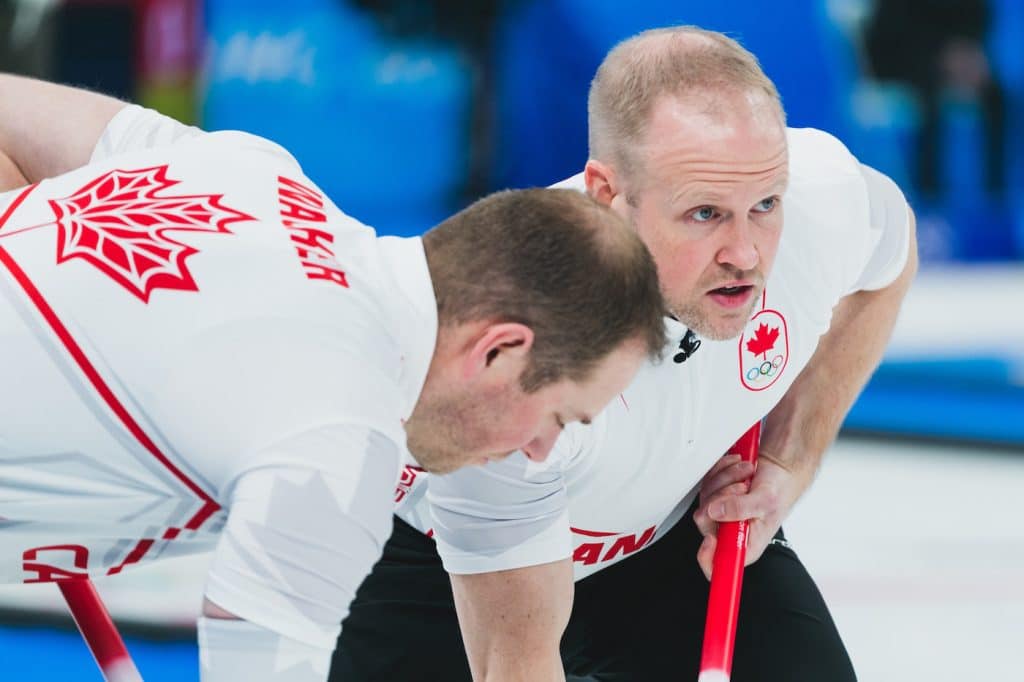 Team Canada Beijing 2022 Blog: Mark Nichols
We had a really good game with Norway today, and we learned a lot more about the rocks and ice, which is always important early in a competition. Brad was shooting lights out, which you always expect. And, wow, did Brett and Geoff look good out there. You'd never know they were Olympic rookies! They really swept their butts off, especially in the eighth end on Brad's hit for two. And Geoff made some great ticks that helped us keep control in the 10th end.
All the way around, it was a great confidence boost for the team.
For those of you who've never been to the Olympics, as a player or as a fan, it's just one of those events and places where you never stop looking around. Your neck almost gets sore at the end of the day from turning to see something else that's very cool.
It was definitely like that for us for the first few days after we got here. Don't get me wrong, we had a great house to isolate in during our time in Abbotsford, and the Abbotsford Curling Club was an amazing rink to train at; they couldn't have been more cooperative.
But, c'mon, when you're around the same six or seven guys for like three weeks in a row, well, yeah, it gets kind of repetitive!
So getting on that flight from Vancouver to Tokyo last week was nice, just for the change of scenery. Then we got to the village, and it's been non-stop experiencing the Olympics since then.
Even though everyone knows this is a different kind of Olympics than usual, it's also a different experience for Brad and I being able to stay in the main Athletes Village. In 2006, we were actually an hour away from Torino, in the town of Pinerolo, and we were just around other curling people. It's great being in the main village this team, seeing all of these amazing Canadian athletes, and then being able to just hop on a bus and go watch them perform.
Brad said yesterday how nice it is to see Brett and Geoff getting their first look at the Olympics, but it's also kind of cool seeing our veterans still looking like rookies as they take it all in. For Marc, this is his third Olympics, and from talking to him, I know it's just as exciting as his first.
And Jules — this is his FOURTH Olympics! He never looks excited at the best of times, but I know he's having a great time here. And he's looking sharp in that Lululemon clothing!
We've got a bit of a break now before we play Switzerland tomorrow night (7:05 a.m. ET on Friday). It's always a great game with them, and we're looking forward to it!