Beijing 2022 Blog #12!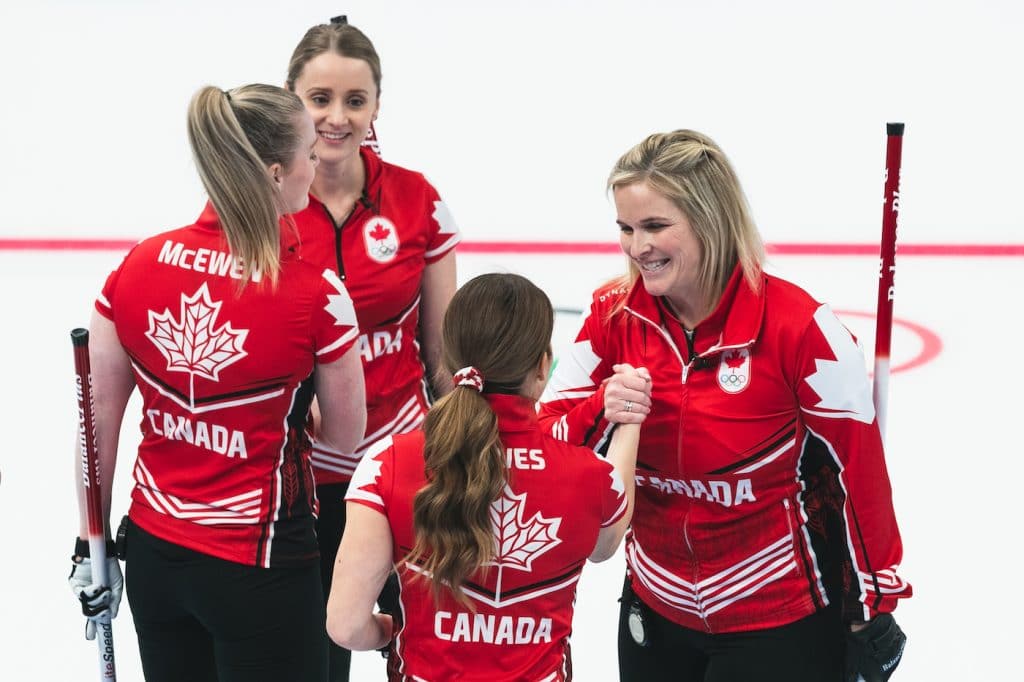 Team Canada Beijing 2022 Blog: Jennifer Jones
It felt like forever before we were able to play our first game, so it was wonderful to get back on the ice tonight in this amazing venue in Beijing.
It's one of the most amazing curling facilities I've ever been in, and to think of all the Olympic history in this building from the 2008 Summer Olympics, and now having the chance to be part of more history — it's something that is truly special, and we're going to savour every minute of our experience here.
It was our first competitive curling game since the Trials final; you can throw as many rocks as you want in practice, but there's nothing like real game conditions, feeling that excitement and pressure, and it's really what we live for as athletes.
The girls played great tonight; I know it was a weird feeling for Jocelyn — her first Winter Olympics game, and her future father-in-law (Peter Gallant) was coaching the team we were trying to beat!
Being at one Olympics was special, so to get back, and do it with my friends, is a dream come true for all of us. We've been taking it all in since we arrived in Beijing, and the smiles on our faces just seem to be there permanently.
We had a really good team training camp in Ontario before we left; Coach Viktor had a very good plan in place for us, and we arrived here feeling prepared for anything. And I really think it helps having that Olympic experience behind you. We learned so much in our first Games in Sochi about how to handle distractions and keep our focus on the ice, and I think that will be very important for our team here in Beijing.
We have another tough game tomorrow against Japan (1:05 a.m. ET Friday), and I hope you all stay up and cheer!