Beijing 2022 Blog #18!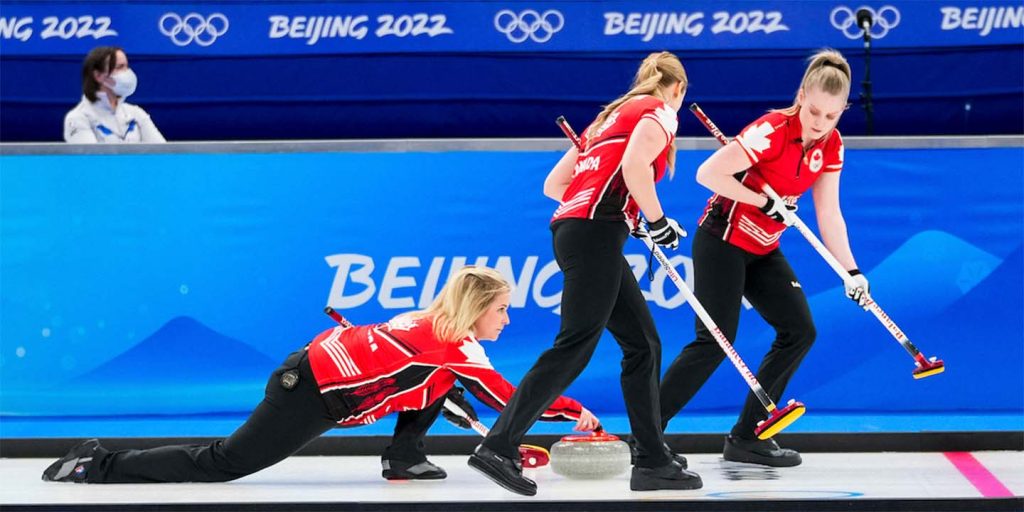 Team Canada Beijing 2022 Blog: Dawn McEwen
One of the first things I decided after winning the Trials in November was that I would savour every moment of this Olympic Games and embrace the experience for everything it is.
In 2014 when our team won gold in Sochi, it was a whirlwind of excitement. I still remember those days with plenty of special memories. Still, there's something about being here a second time around and seeing the entire event from a different perspective. I'm embracing every opportunity that comes my way this time because you never know when you'll get your next chance to represent Canada as an athlete.
I wish Mike, Vienna and Avalon could be here with me and share this experience – it sure was tough to say goodbye! All of my teammates wish their friends and family were here, but unfortunately, that's the reality we face. We're making the most of it by staying connected when we can.
I hope Jen and myself can be role models for younger women out there who aspire to be a mom one day; you can chase after whatever dreams you have in life while still being a mom! Vienna will get to remember this experience and cheer her mom on from home. I want her, and all women, to dream big and chase after the goals and dreams that will inspire them.
I've got to say that it's also special to be at these games with my fellow lead Lisa. We were rivals for about a decade, and it was always my goal to out-curl her whenever we faced each other. But we've come a long way and are now teammates! Her knowledge and composure have brought so much to our team, and she's just as much a part of this experience.
Today's game against Switzerland really put us to the test. Silvana and her team are true competitors and after winning back-to-back world championships, they're hungry for a gold medal in Beijing. We were so close and it really came down to one shot. I'm not counting us out yet. I've seen Jen go on some pretty incredible streaks over her career and we're still in this.
Next, we're taking on ROC and we'll need to bring our best. I hope you can tune in and watch us on Sunday at 8:05 p.m. ET!