Beijing 2022 Blog #19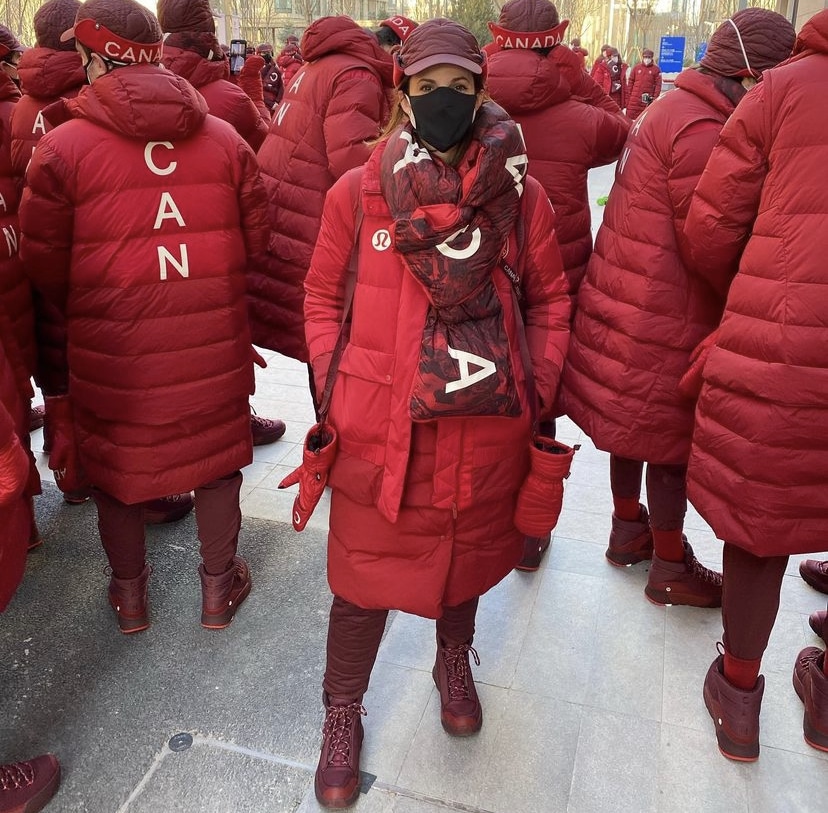 Team Canada Beijing 2022 Blog: Lisa Weagle
Some things never get old – and being at the Olympic Winter Games is one of them.
Whether you're an athlete, a volunteer, part of the mission team or a spectator, everyone who has an Olympic Games experience will look back on those moments fondly for the rest of their life. In 2018, I experienced that firsthand and this year, I'm loving it just as much with my new role on Team Jones.
All I want to see are these girls up on the podium at the end of the week. For me, that role won't involve being on the ice, but I'm willing to do everything and anything I can off the ice to make sure the path to the playoffs is as straightforward as possible.
I'm so grateful to be back at the Games with this new team, and one of the most interesting experiences has been seeing how they approach the game, which is something I never thought I'd see. It's hard to believe that not long ago, they were my rivals on the ice, but now they've welcomed me with open arms. Training with Dawn at lead has been a treat, and I'm so glad we're getting this chance to play together in our careers.
My role in Beijing has been remarkable. I travelled with Marc (Kennedy) before the women's and men's teams to be available to play mixed doubles if there were any Covid-related issues. It also allowed me to get around the village, see some other sports in action and set up the apartment our team is staying in. I also got to walk into the Opening Ceremony with Team Canada – it's something that I'll never forget and reminds me of why it's important to dream big.
Yesterday, we saw our first snowfall here in Beijing! It really added to the wonder of the Olympic Winter Games and it was fun to wander around to the village seeing volunteers and athletes building snowmen and Olympic mascots with the snow. There was plenty of volunteers out shovelling snow, but I couldn't help but notice this one sweeping with a broom!
This morning's game was a huge win. The girls know there's little room for error, so coming out with a win against ROC was a good way to start our day. The team set the tone early with steals in the first two ends and it allowed us to really control the game.
I've seen Jen have some really strong finishes to events after slower starts. So I really believe the best is yet to come for this team. You can see it with how the girls are interacting off the ice. There are still lots of laughs and the overall tone is light and positive.
This is a tough field and you could play this event five times over and have five different winners. You can't guarantee results, but you can guarantee the practice and preparation that goes into those results. At the end of the day, as long as we can all look at ourselves in the mirror and know that we did absolutely everything we can this week, then we'll be proud of ourselves.
It's a two-game day for us (though it will be on tomorrow back home in Canada). I hope you can join us when we're on the ice again at Monday morning at 7:05 a.m. ET against Great Britain.