Beijing 2022 Blog #22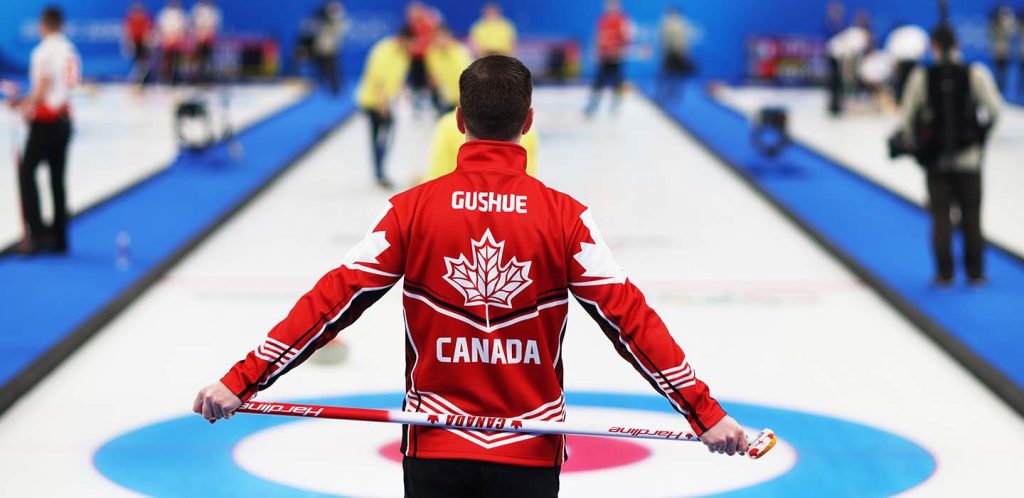 Team Canada Beijing 2022 Blog: Jeff Stoughton
Part of my role is making sure the guys have everything they need to succeed and keep distractions to a minimum. A lot is going on here in Beijing and it can be easy to lose focus on the goal at hand. I must add that Brad and his team are total pros when it comes to this aspect. They're focused while out on the ice and keeping it light, fun and free of pressure off of it.
But it's not an Olympic Games without experiencing some of the things that make it so unique. We had a night off earlier this week and watched short track speed skating at Capital Indoor Stadium. And seriously, what a thrill!
A game of curling can last anywhere from two-and-a-half to three hours. There are ebbs and flows of anticipation and excitement. To me, nothing is more fulfilling than the build-up of a well-played end capped off by a nicely executed shot to score points. Short track speed skating though – that's 40 seconds of pure adrenaline!
It was a blast cheering on our Canadian team. We got to see Canada's Steven Dubois win the bronze medal in the men's 500m final, while the Canadian women's team was so close to winning bronze in the women's 3000m relay. They held that third position right up until one of the final turns.
It's wild how you can go from feeling those up and down emotions in such a short amount of time. We got to see the entire spectrum that night as a team and I think that was really important for us. We felt the pride of winning a medal and the grief of coming up just short. As spectators, we were proud of all of the Canadian skaters and their outcomes that night regardless of results. Win or lose, there's a lot of pride in being here and representing our country. Even when we fall short of our goals, we have our team to lean on and support from fans. That's a critical perspective for our team as we get closer to the playoffs.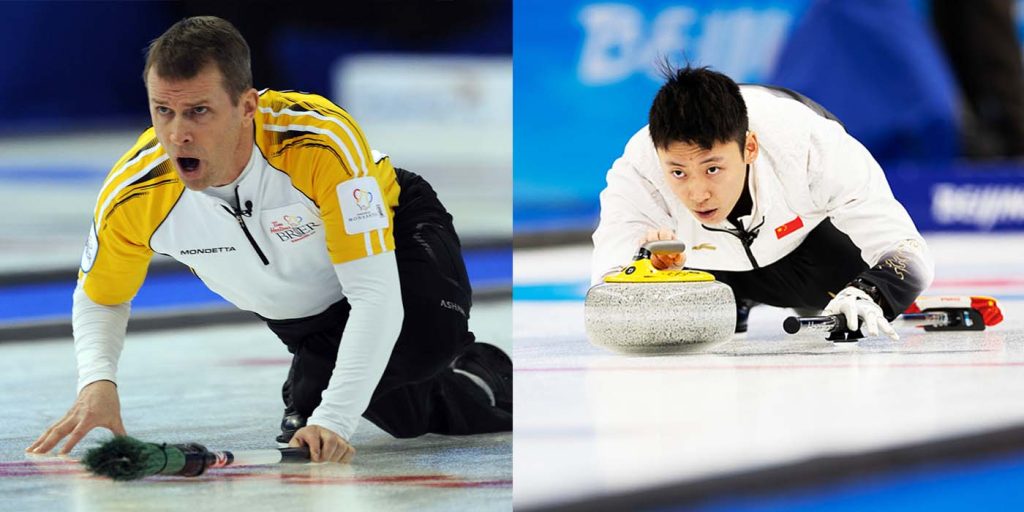 We couldn't be fooled by China's team heading into this morning's game. While they're young and don't have a significant amount of international experience, they're playing in front of a hometown crowd and want nothing more than to put on a good show while hosting the Olympics. Their national coach, Peja Lindholm of Sweden, is one of the brightest minds in curling and he's been working with the Chinese teams for years, preparing them for this moment. All of them are good shooters, but I couldn't help but notice that their skip, Xiuyue Ma, has a delivery that looks pretty familiar….
As expected, they gave us a challenging game. The key was taking advantage of some misses on their end and turning them to our benefit. Any team that wants to be here at the end of the week needs to make sure they're taking those opportunities, and Brad's team proved they're capable of that today.
It's a busy day for us. We're going to settle in for a rest as we're back on the ice for a second game today in Beijing. You can watch us play ROC on Tuesday morning at 7:05 a.m. ET.