Passing of a legend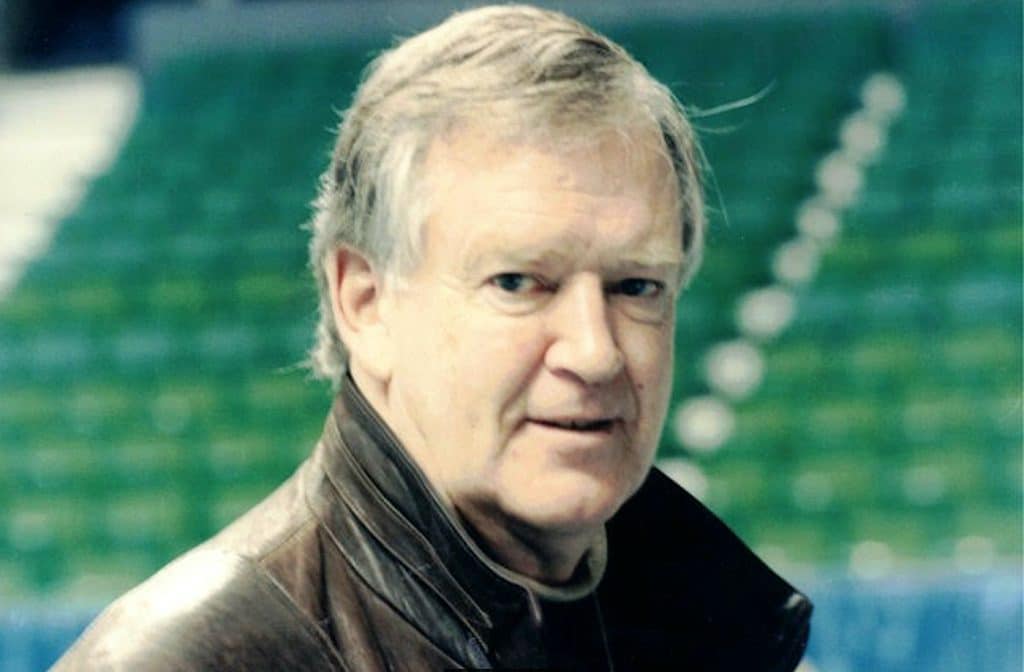 Longtime curling journalist, Curling Canada historian, Larry Wood passes away
There have been only a few print journalists in Canada you could say were a curling writer first and foremost. They may have covered plenty of sports in their careers, but curling was their passion.
Larry Wood of Calgary was one of them.
The man affectionately referred to as Woody, died Wednesday at age 83 of complications from pneumonia and COVID-19, and his passing closed the book on the last chapter of old-school Canadian curling writers.
What made them great, besides their skill in reporting, was their love of the sport. And nobody — not Scotty Harper, Jack Matheson or Don (Buckets) Fleming, among the best who ever wrote about curling — loved the sport more than Wood.
A curler himself, he covered the sport for the Calgary Herald for decades, almost from the first day he showed up in 1960 to accept the job after leaving the Medicine Hat News. And from that day until the day he retired from the Herald as sports editor and columnist almost a half century later, he left a legacy second to none in Canada for his devotion to the sport in many print, and even radio, capacities.
He was, besides the dean of newspaper curling writers in Alberta, editor of event daily publications and Extra End magazines for Curling Canada, its historian from 1983 to 1989, and writer/editor for the Canadian Curling News from 1965-1980.
Along the way, he was witness to many of the greatest moments in curling history, including the return of the sport to the Olympic Games, something he was very proud to see.
He travelled to his first Brier in 1960 by train to Thunder Bay (named Fort William at the time), carrying a typewriter and filed by Morse Code. He missed only two in the next 55 years.
By the time he had retired, he had seen Canada from coast to coast reporting on the Brier, and covered dozens of world men's and women's championships throughout North America and Europe.
But to get to the Briers and world events, he needed to do the less glamorous but important work, too, like covering bonspiels, city zones and provincial playdowns.
He loved every minute of it.
Warren Hansen, the former director of event operations for Curling Canada, had a long association with Wood and called him "one of a kind."
"He slept and drank curling," said Hansen. "He knew a lot of what was going on in the sport. Nobody was more knowledgeable about curling or about the Brier."
He also remembered Wood as a "down-to-earth guy."
"He loved having a good time," said Hansen. "He was a funny guy. And nothing ever fazed him."
Wood was a friend to many in the business, and was a mentor to many young sportswriters. He was particularly close to sports columnist Terry Jones of Edmonton.
"I started covering curling partially to hang out with Woody," wrote Jones. "It seemed like big stories from other sports kept dropping in my lap in my 25-plus Briers hanging out with him."
Wood was elected into the Canadian Curling Hall of Fame in 2002 and the Alberta Sports Hall of Fame in 1990.
He is survived by his wife Lois, sons Murray and Michael, and daughter Jody.