2022 Paralympic Blog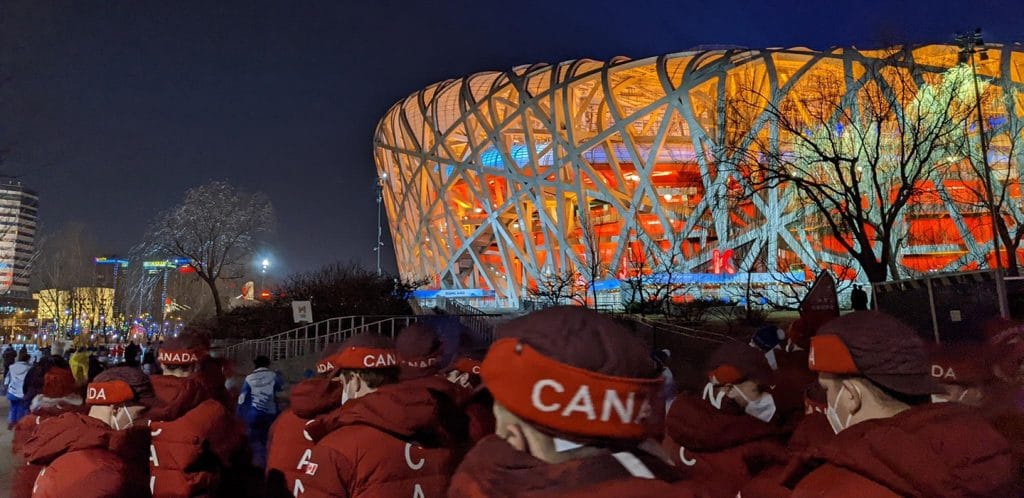 PARALYMPIAN JON THURSTON REVEALS WHAT TEAM CANADA HAS BEEN UP TO IN BEIJING
We've been here for a few days now, and it's been really exciting. It's great to experience the Paralympic Village for the first time, and to see all the other countries, but also just to spend time with our own team. We've got a great set-up with our accommodation, so it's been nice to have some time to settle in, and connect outside of curling.
Prior to the flight over to China, we spent three weeks training in Vancouver. We were on the ice almost every day. It was great to spend that much time working together. The pandemic obviously made it difficult for us to get together and train, so having three weeks together, on the ice, was amazing. It worked out really well.
We took a charter flight over from Vancouver with all the Team Canada athletes and staff. It was really cool. I didn't know what to expect – but there was a sea of red at the airport. All the athletes in their team uniforms, we got to chat a bit. We got our photos with the big Air Canada boarding pass – it kinda set in that we were all headed to Beijing, it was exciting.
We were here in October for the Worlds, so we got a sense of what the venue would be like. But we didn't know about Village life. We weren't sure about the food – but that's been great, lots of selection. There are hundreds of volunteers, all over, the place. They're super friendly and full of energy. They all wave and say hello every time you pass. It's so welcoming.
We were excited to finally get on the ice yesterday, after a few pretty quiet days. And today, we had an awesome practice, building off of yesterday's start. We were itching to get going, and to get started with the games tomorrow. But today's practice really got us looking forward to getting at it.
But first, tonight was the Opening Ceremonies. It was an incredible experience. It was such a proud moment to share the experience with my teammates and the rest of Team Canada. It was an honour to walk in to the stadium (behind my teammate Ina – our flag-bearer!) wearing the maple leaf. I'll never forget it.
It was also exciting tor realize that the Games had officially started… and we are on the ice for competition tomorrow. Can't wait!
Jon Thurston is a member of Canada's Wheelchair Curling team in Beijing. He is experiencing his first Paralympic Games.