Koe back in Brier final!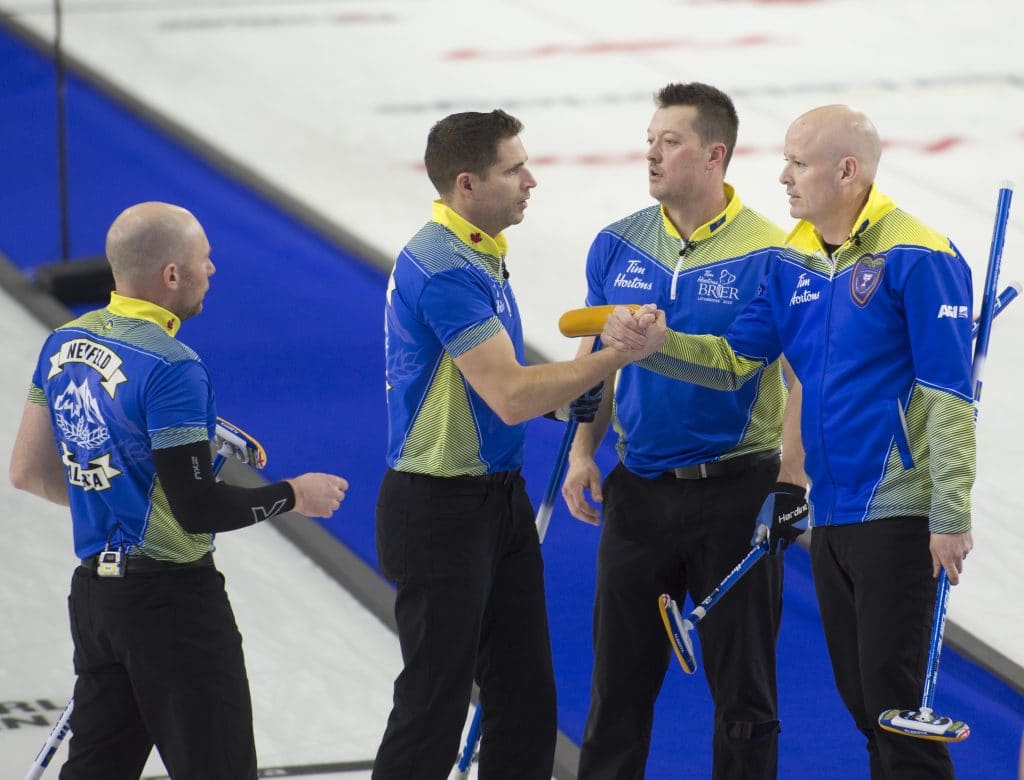 Team Alberta rolls to Tim Hortons Brier final
Curlers who break up their partnerships rarely team up together again, especially if they have had great success after their split.
Not so for Kevin Koe and John Morris of Team Alberta (Calgary). The two Canadian men's curling giants, who achieved only modest success together over a short three-year stint in the early 2000s, reunited last season and are now in their second-straight Tim Hortons Brier final together on Sunday.
The Albertans — Koe is skip and Morris the vice-skip who throws second stones — booked their spot in the final Saturday night after scoring a 9-7 win over skip Brendan Bottcher's Team Canada in the Page Playoff 1-2 Game Saturday evening at the ENMAX Centre.
Team Alberta's dance partners in the final will be declared Sunday afternoon when Bottcher, looking to book a place in his fifth straight Tim Hortons Brier final, and skip Brad Gushue's Team Wild Card #1 (St. John's), playing a man down due to COVID-19, clash in the semifinal.
It marks the seventh time a team skipped by Koe has made it to a Tim Hortons Brier final. And a win will make him the only man to skip a team to five titles.
It was another loud night of curling at the ENMAX Centre in Lethbridge, featuring the two Alberta teams in the field and the combatants in last year's final, won by Team Bottcher, representing Alberta. It wasn't a classic, by any means, but it was still fun for the fans who were solidly behind the southern Alberta team from the Glencoe Club in Calgary.
"I think a lot of people who bet on that game were betting the under," said Koe, whose team is rounded out with second B.J. Neufeld, lead Ben Hebert, alternate Carter Rycroft and coach John Dunn. "That's curling. When you think you know what to expect, you get something else. It's just the way the cookie crumbled tonight. But our team and Brandan's team can win big or win tight."
Team Koe jumped out to a quick 5-2 lead after three ends, and although Team Canada came back with a deuce in the fourth, there wasn't much pushback from the defending champs.
But Bottcher could only shrug and tip his hat to Team Alberta.
"They played great, so credit to them," he said. "I thought the first half of the game was back and forth, and they pulled away in the second half. We didn't come out quite as sharp as we needed to be."
Since Koe, 47, and Morris, 43, went their separate ways to curl with other people years ago, Morris won Olympic gold medals in both men's curling and mixed doubles, while Koe claimed four national men's championships and a pair of world titles.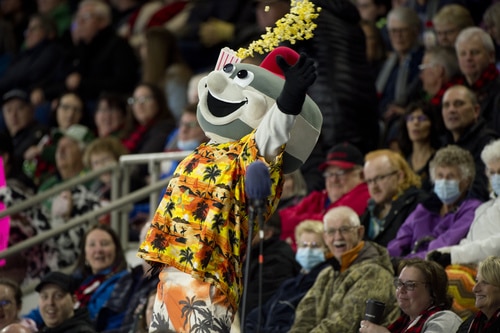 So it's not like they have needed each other for success. But the time seemed right for a reunification.
"We really enjoyed playing together," said Morris, but sometimes you can play too long together.
"I think with Kevin Koe it's almost like he gets better with age. I'd say he's a wiser, better player than he was in his early 20s. It shows."
The 2022 Tim Hortons Brier continues with the semifinal at 11:00 a.m. Sunday (all times MT).
Live scoring, standings and statistics for the 2022 Tim Hortons Brier are available at curling.ca/scoreboard.
TSN and RDS2 (streamed on ESPN3 in the United States) will provide complete coverage of the 2022 Tim Hortons Brier. CLICK HERE for the complete schedule.
For ticket information for the 2022 Tim Hortons Brier, go to www.curling.ca/2022brier/tickets/
This story will be available in French as soon as possible at www.curling.ca/2022brier/nouvelles/?lang=fr