Hot-cold start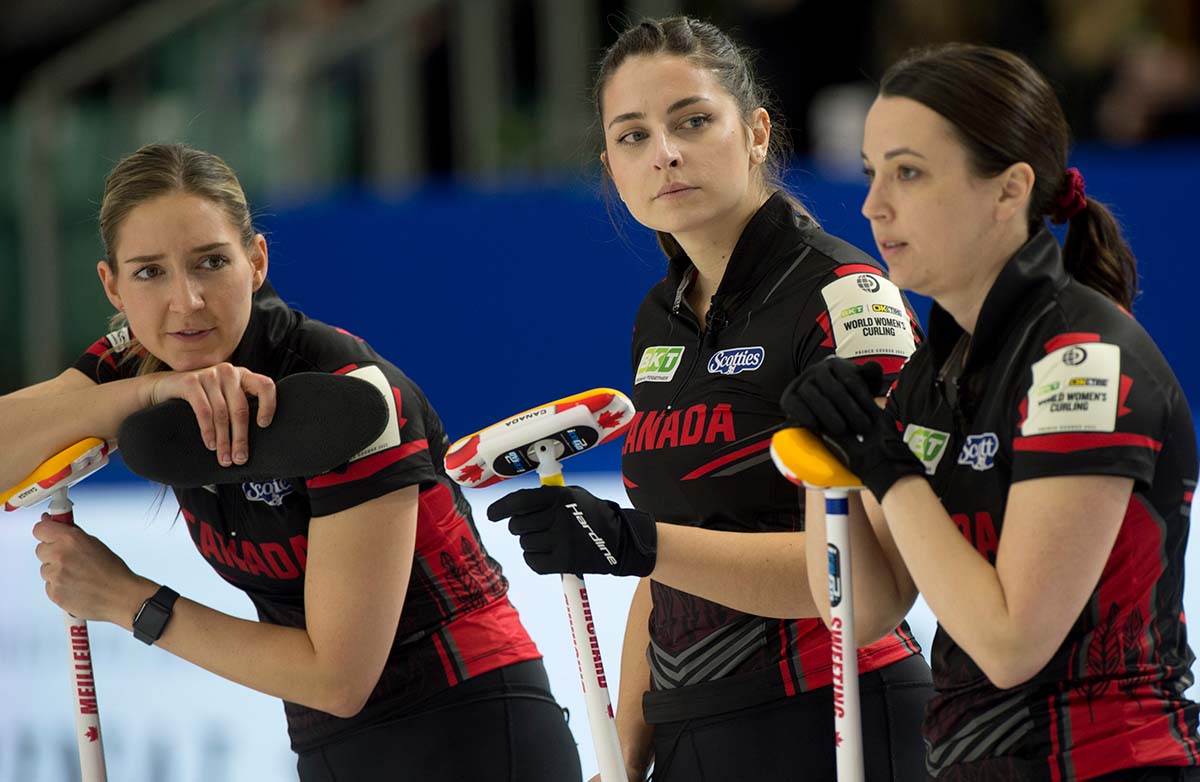 Team Canada cools off in second game at world women's championship
Thrill of victory, agony of defeat.
That pretty much summed up Team Canada's performance Saturday at the 2022 BKT Tires & OK Tires Tire World Women's Curling Championship, presented by Nature's Bounty, on the opening day Saturday in Prince George, B.C.
After steamrolling Italy in its first game of the 13-team championship, Team Canada, skipped by Kerri Einarson, stumbled and fell in a 6-4 loss to Team Norway, skipped by Marianne Roervik, in the evening at CN Centre.
It was, in simple terms, a hot and cold day for the wearers of the Maple Leaf.
"We came out a little flat tonight," said Einarson, who is supported in Prince George by vice-skip Val Sweeting, second Shannon Birchard, lead Briane Meilleur, alternate Krysten Karwacki, coach Reid Carruthers and national coach Renée Sonnenberg. "There was just a little bit of overthrowing tonight."
Team Canada flooded the engine by falling behind 3-0 after three ends to the Norwegians, and no manner of pumping the gas pedal was going to get it started.
Team Norway, with Kristin Skaslien throwing final stones and backed by second Mille Haslev Nordbye and lead Martine Roenning, alternate Eirin Mesloe and coach Rune Steen Hansen were full measure for their win, giving Team Canada only a few bare peeks at multiple ends.
Skaslien made a crucial draw to the four-foot facing two in the ninth, which was the only end that Canada pressed for the lead.
Birchard saw the ice as a problem for Team Canada.
"The ice was hair tricky at the start and we didn't quite get a handle on it," she said.
But, at 1-1, Birchard was ready to emphasis the positive.
"We have to draw on our earlier game today," she said. "There's no reason to get worried about this game. We battled back and there's a new day tomorrow."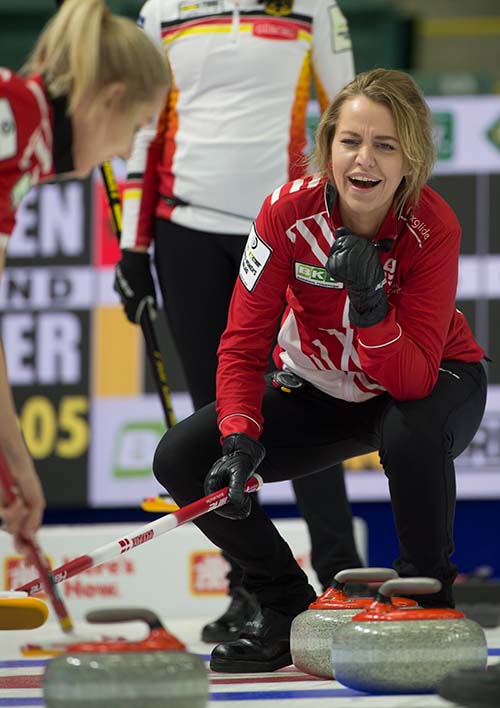 Defending world champions Switzerland, skipped by Silvana Tirinzoni, got off on the right foot, blasting a young and a diminished Team Scotland, skipped by Gina Aitken (skip Rebecca Morrison is following COVID protocol and expected to play later this week) 12-1. The Sots were reduced to three players due to COVID-19 protocols.
In other games Saturday evening, Denmark's Madeleine Dupont defeated Germany's Daniela Jentsch 11-8, and Japan's Ikue Kitazawa squeezed past skip Dilsat Yildiz's Team Turkey 7-6 in an extra end and making its world curling debut.
Team Canada is scheduled to play Team Turkey at 2 p.m. and Team Switzerland at 7 p.m. on Sunday (all times PT).
Live scoring, standings and statistics for the 2022 BKT Tires & OK Tire World Women's Curling Championship are available by CLICKING HERE.
TSN and RDS2 will provide complete coverage of the 2022 BKT Tires & OK Tire World Women's Curling Championship. CLICK HERE for the complete schedule.
For ticket information for the 2022 BKT Tires & OK Tire World Women's Curling Championship, go to www.curling.ca/2022worldwomen/tickets/
This story will be available in French as soon as possible at www.curling.ca/2022worldwomen/nouvelles/?lang=fr