Sunday Summary!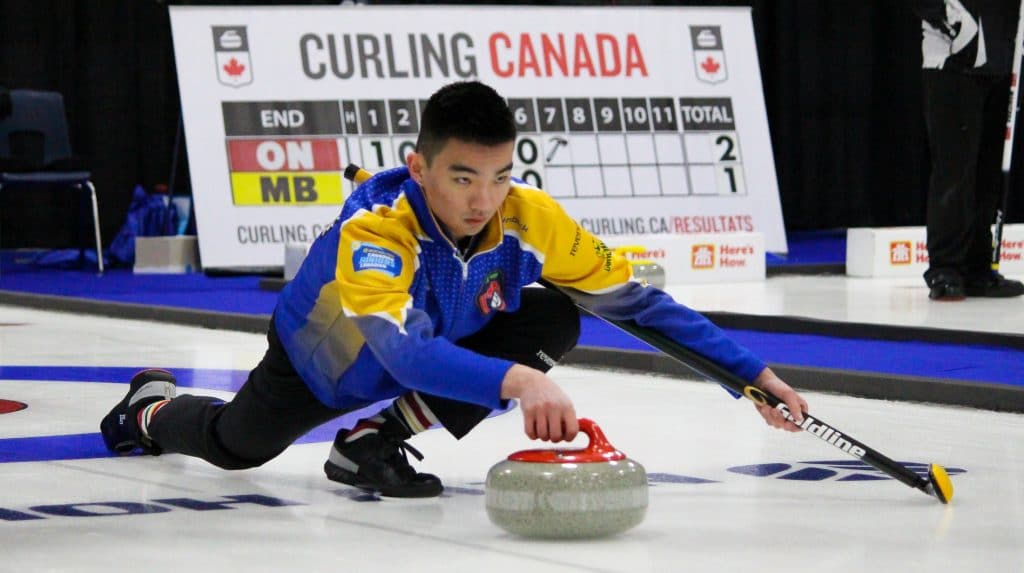 Teams continue to fight for pool play position at the 2022 New Holland Canadian Under-21 Championships
With the second day of pool play coming to a close at the 2022 New Holland Canadian Under-21 Championships from the Stratford Rotary Complex in Stratford, Ont., select teams are starting to separate from the pack.
On the men's side, pool A features both Alberta #1's Johnson Tao (4-0; Edmonton) and Saskatchewan #1's Daymond Bernath (4-0; Saskatoon) with perfect records sitting atop the standings. The two teams won't face off until draw 15 at 9:00 a.m. on Wednesday (all times eastern).
Newfoundland and Labrador's Nathan Young (3-0; St. John's) remain in third place in pool A, for now, with a game in hand over both Alberta #1 and Saskatchewan #1. They'll be back in action on Monday morning for a draw 9 matchup against Manitoba #2's Aaron Van Ryssel (1-3; Dugald).
In men's pool B, Manitoba #1's Jordon McDonald (3-1; Winnipeg) sits atop the standings with Alberta #2's Justin Runciman (3-1; Edmonton) following closely in second. Manitoba #1 holds the top spot despite the two teams having matching records as they had defeated Alberta #2 in draw 3 by a score of 10-5.
Not to be left out of the pool B picture however is Ontario #1's Landan Rooney (2-1; Whitby) and British Columbia's Connor Deane (2-1; New Westminster), who both have a game in hand on the current pool B leaders.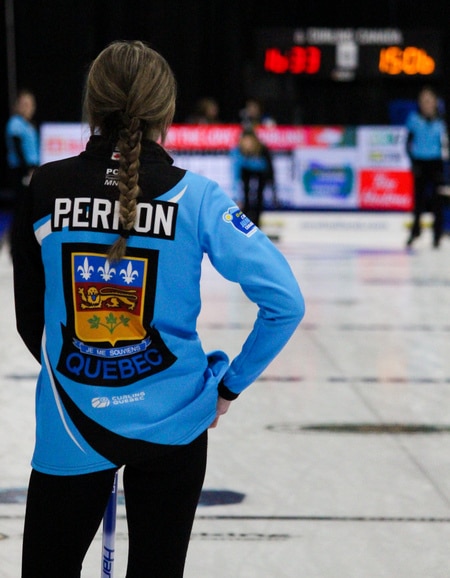 In women's pool A, the top spot is held by Newfoundland and Labrador's Mackenzie Mitchell (3-1; St. John's) with Alberta #1's Serena Gray-Withers (3-1; Edmonton) in second by way of an 11-5 loss to the Newfoundlanders in draw 4. Newfoundland and Labrador sported a perfect record coming into Sunday evening's draw 8 match versus Manitoba #1's Tansy Tober (2-1; Winnipeg), but fell to the buffalo by a score of 9-6 to see their perfect record squandered.
Northern Ontario's Katy Lukowich (2-1; Sudbury) remains in third with a game in hand while Manitoba #1, who sports the same record as Northern Ontario with a game in hand, is currently fourth thanks to a 8-4 loss in draw 2 to the Lukowich rink.
In pool B, Ontario #1's Emily Deschenes (4-0; Ottawa) and Nova Scotia #1's Taylour Stevens (4-0; Halifax) share the top spot. They're slated to face off for draw 12 action on Tuesday morning at 9 a.m.
Behind the pool B leaders is Saskatchewan Madion Kleiter (2-1; Saskatoon) who is yet to play either leader and has a game in hand on both. She'll face Québec's Lauren Cheal (0-3; Lennoxville/Rivière-du-Loup) tomorrow afternoon at 2 p.m.
The 2022 New Holland Canadian Under-21 Curling Championships continue Monday with draws at 9 a.m., 2 p.m. and 7 p.m. All draws are being live streamed on Curling Canada's Youtube page, available here.
For teams, live scoring, results and event information from the 2022 New Holland Canadian Under-21 Curling Championships, click here.
This story will be available in french as soon as possible at https://www.curling.ca/2022under21/nouvelles/?lang=fr