Three Generations!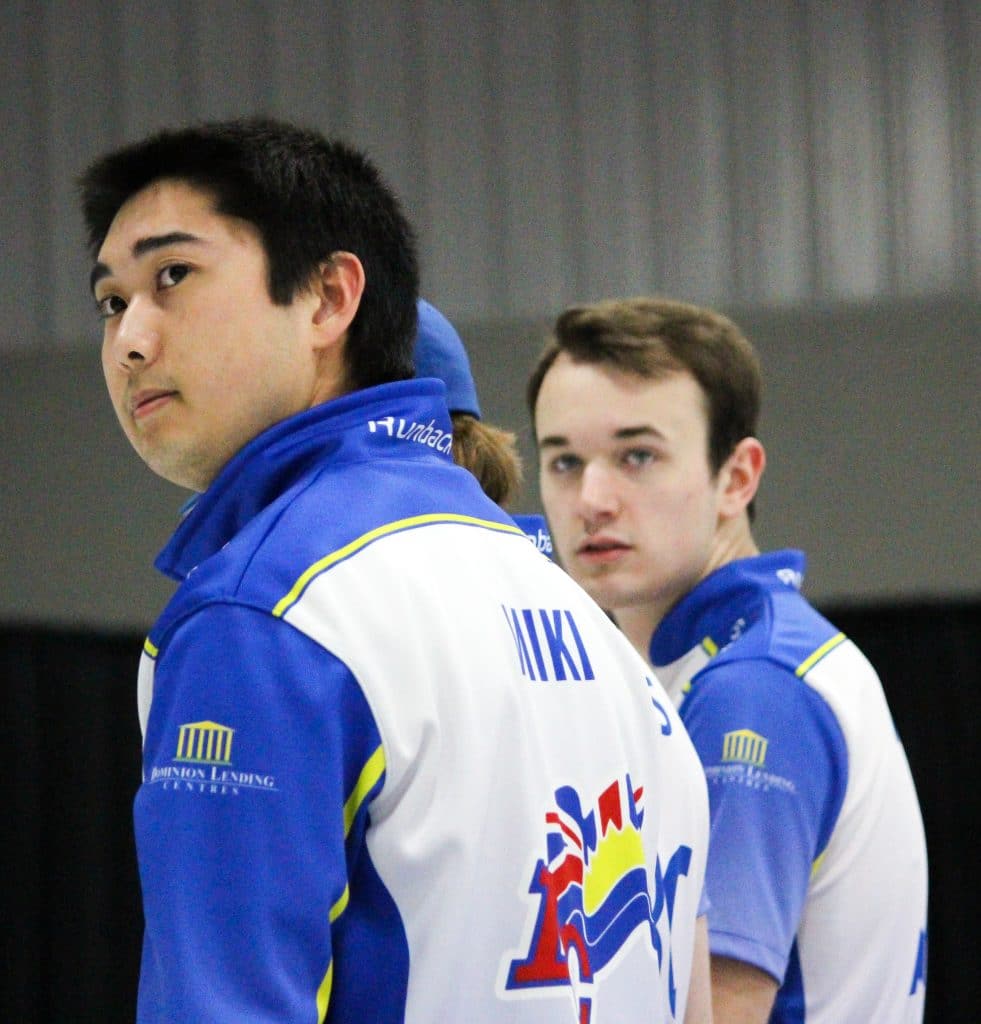 Three generations of the Miki family represented at 2022 New Holland Canadian Under-21 Championships
For the Miki family, curling is in the blood.
The British Columbia family has plenty of representation at the 2022 New Holland Canadian Under-21 Championships at the Stratford Rotary Complex in Stratford, Ont., and we aren't talking about just fans in the stands.
Three generations of Mikis are participating in the event, all as members of British Columbia teams.
British Columbia #1, skipped by Connor Deane (4-2; New Westminster), features the youngest Miki at the event, Joshua, playing third. Joshua's father, Bryan Miki, is coaching the rink while Fuji Miki, Bryan's father and the family patriarch, is a coach for British Columbia #2, skipped by Adam Fenton (2-4; New Westminster).
Having three generations of the same family compete in the same event is a feat unto itself, but the Mikis boast a unique legacy of success on the ice.
Fuji Miki is the 1982 Canadian Mixed champion representing British Columbia with skip Glen Pierce, a former coach to the Japanese women's winter olympic curling representatives, and was the first player of Japanese descent to play at a Brier in 1979. Bryan Miki is the 2000 World Men's Champion, representing Canada with skip Greg McAulay, as they went 10-1 at the event in Glasgow, Scotland, and was also a bronze medallist at the Canadian Juniors in 1987.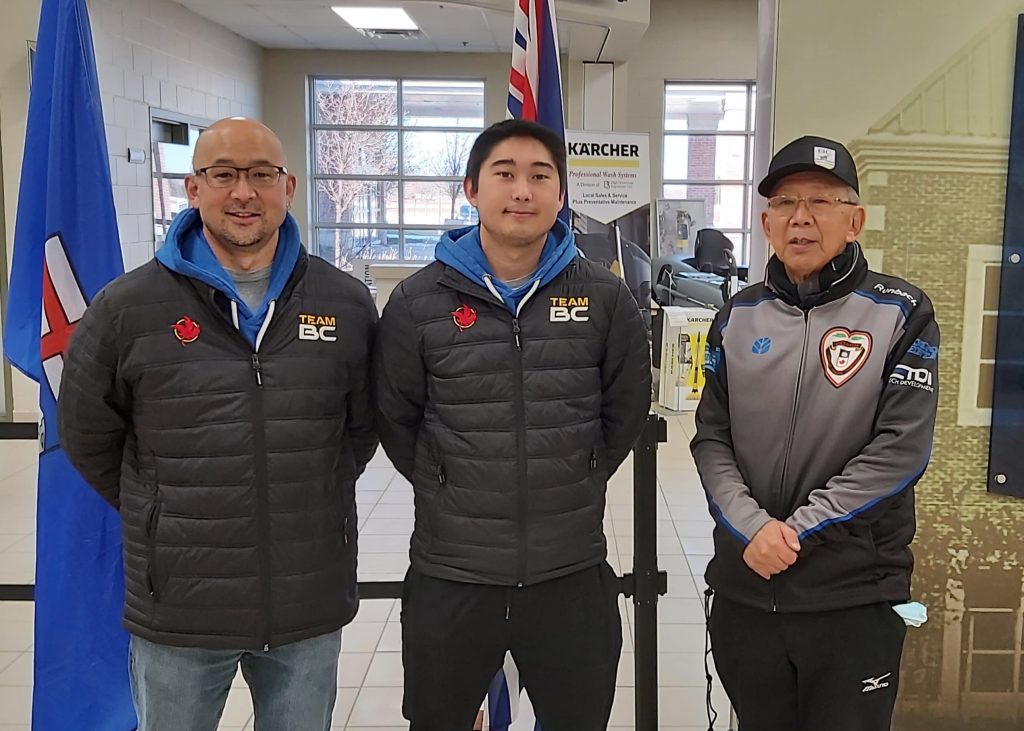 "Definitely big shoes to fill," jokes young Joshua when asked about his family's legacy of on-ice success. "I'm just doing my best out there and without these guys, I wouldn't be able to curl as well as I am today."
Despite Joshua's humble demeanor, his resume is impressive for a 20 year old. He's already the 2019 Canada Winter Games gold medallist with skip Hayato Sato and the 2022 New Holland Juniors marks his fourth time dawning a B.C. crest on his back.
Winning is great, but there's more to curling for Joshua.
"Most importantly, as a family, it's allowed me to bond with my dad and grandpa a lot," said Joshua. "It's given us a really close connection."
The importance of that bond isn't lost on Fuji, Joshua's grandfather.
"I'm really proud of them," said Fuji when asked about his son and grandson's on ice succes. "Being with Bryan for many years and watching him win the worlds, that's kind of nice."
Fuji's roots in curling started in Midway, British Columbia, where his father Fujio Miki curled casually. Fuji felt it was a worthy endeavour and picked up the game himself.
"My dad probably got started back in the early 1950s," remarks Fuji. "His name was Fujio. He played once in a while but he still played."
Fuji has fond memories of his beginnings in the sport.
"We had a two sheet curling rink there in Midway. All of the residents there, they volunteered to build this rink. It was made of 2x12s on the outside and there was a gap near the bottom of the building. It was built in the middle of a field so when the wind blew, there would be dust or snow that would make it onto the ice," he laughed. "Your rocks would come to a screeching halt!"
Though Fuji is now 80 years old, he was a fresh faced 14 years of age when he started curling.
"It was a fun place to be. They had a bar down in the basement too. We used to call it the 'Snake Room' but I was too young so I never went down there," he said slyly with a smirk.
Fuji's son, Bryan, says that it was never planned that curling would be passed down to his son Joshua, but he's thrilled that he's excelling in the sport.
"When Josh said, 'I want to curl' I said to myself, OK that's interesting, and he's taken to sport and he's developed into his own player, so I'm proud of him."
Though curling seems to be cemented as a family legacy for the Mikis, Bryan sometimes forgets that his family representes a unique set of circumstances.
"For me personally, until people bring it up, I don't really look at it. It's when you look at the pictures and it brings a lot of sentimental and emotional value," said the 2000 World Men's Curling Champion. "It's really good and I hope it continues on down."
Though generations of Mikis have curled, the young Joshua doesn't have any kids to pass the sport down to, at least yet.
"It won't happen in my lifetime!" laughs Fuji when asked about a potential fifth generation of Miki curlers. Joshua was unable to comment, shaking his head and turning away.
The 2022 New Holland Canadian Under-21 Curling Championships continue Tuesday at 7 p.m. All draws are being live streamed on Curling Canada's Youtube page, available here.
For teams, live scoring, results and event information from the 2022 New Holland Canadian Under-21 Curling Championships, click here.
This story will be available in french as soon as possible at https://www.curling.ca/2022under21/nouvelles/?lang=fr