Mixed in Prince Albert!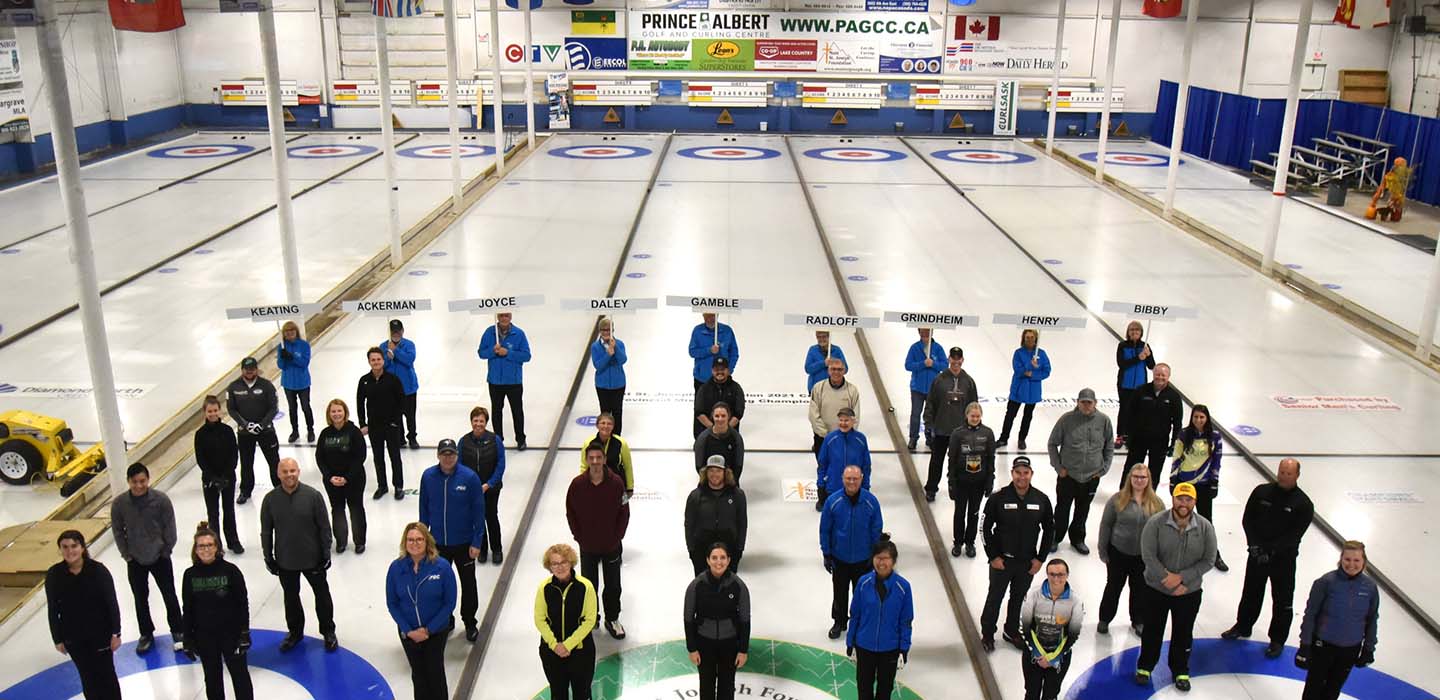 Prince Albert, Sask., set to host Canadian Mixed Curling Championship for third time
The finest Canadian four-player mixed teams are heading to Prince Albert, Sask., for the 2022 Canadian Mixed Curling Championship, Curling Canada announced today.
It is fitting that this event – hosted at the Prince Albert Golf & Curling Centre from Nov. 6-12 – will be held the same year that Team Gushue vice-skip Mark Nichols went on his bronze-medal winning run in the 2022 Olympics. When Prince Albert last hosted the Canadian mixed in 2005, Nichols skipped his team from Newfoundland & Labrador to a gold medal.
"It's incredible to look at the depth of talent from that Canadian mixed field in 2005 and throughout the years. Some of the biggest names in curling got their starts at this national event, and Prince Albert will continue that tradition this year by bringing some great mixed curling back to the Prairies," said Curling Canada CEO Katherine Henderson. "Prince Albert has proven time and time again of its ability to host high-quality national curling championships, and this year will be no exception.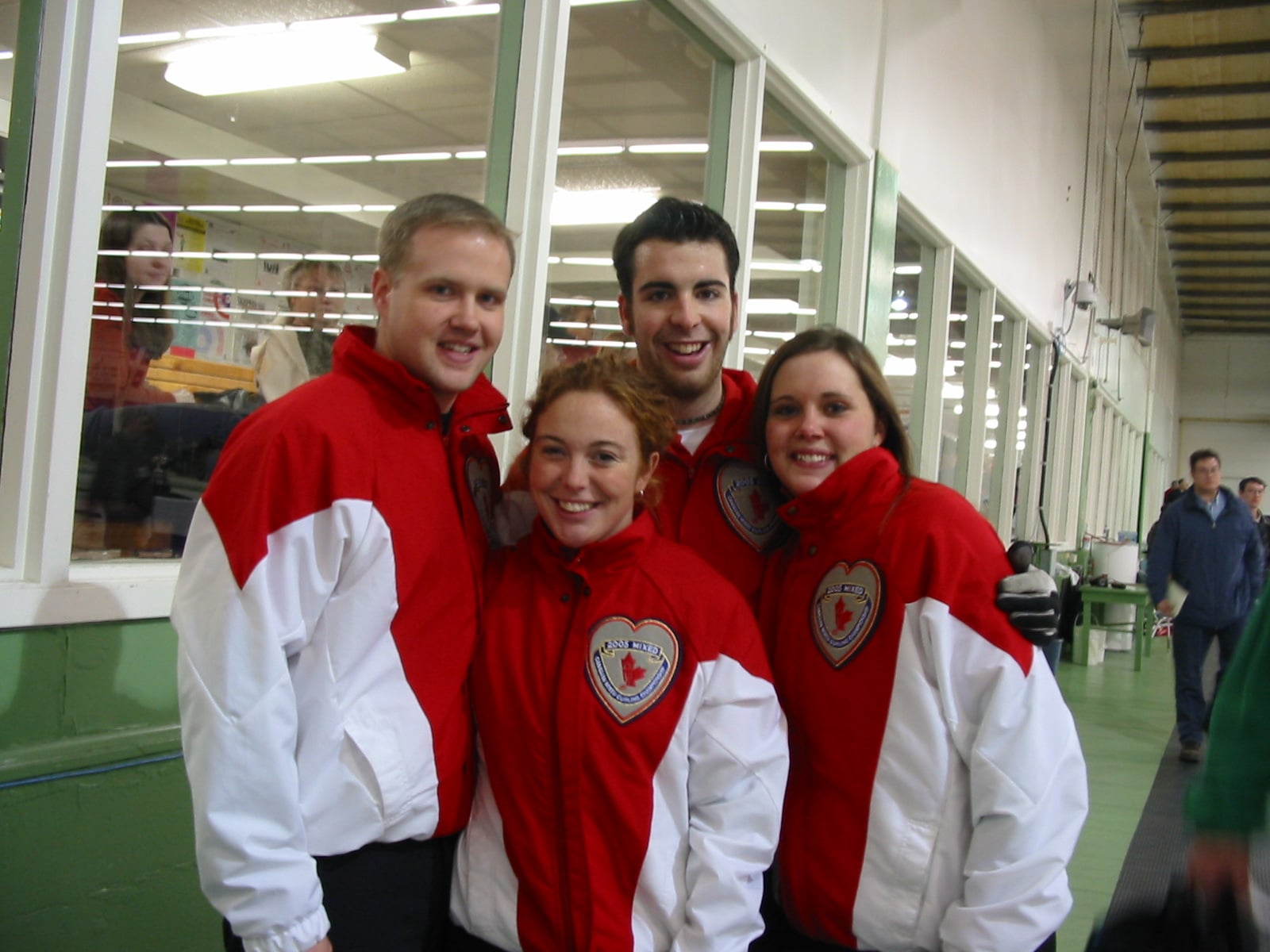 Nichols led Newfoundland & Labrador to its only Canadian mixed title back in 2005 at Prince Albert. Shortly after that, he was on his path to winning his first Olympic gold at the Olympic Games in 2006. Nichols defeated Team Saskatchewan's Kyle George 7-5 in the final that year, featuring four-time Tim Hortons Brier champion and Olympian Ben Hebert at second.
Also competing in that 2005 field: two-time Scotties silver-medallist Krista McCarville (Schaarf) of Northern Ontario; 15-time Tim Hortons Brier competitor Jamie Koe of the Northwest Territories; and 10-time Tim Hortons Brier competitor Paul Flemming of Nova Scotia.
"We're proud to once again host the Canadian Mixed Curling Championship this November. We know this will be another successful event to add to a long list of provincial and national championships hosted in our community. The success of our prior events has created a team of dedicated and experienced volunteers which is the key to ensuring success," said host committee chair Bryan Rindal. "We look forward to welcoming all the athletes and their families and friends to the Prince Albert Golf & Curling Centre. With our guests sitting alongside our local fanbase we expect to create an energetic and exciting atmosphere."
This marks the third time Prince Albert has hosted the Canadian mixed championship. In addition to 2005, the Prince Albert Golf & Curling Centre hosted the event in 1984 when Saskatchewan's Randy Woytowich won the championship.
"I am pleased to welcome the Canadian Mixed Curling Championships to Prince Albert," said Prince Albert Mayor Greg Dionne. "This is excellent news for our local curling fans who will have the opportunity to watch up close the talent representing the sport of curling from across Canada. "This major sports event highlights the excellence of our City and its volunteers in organizing such a large national event. I wish good luck to the teams competing in the Championship."
It's the seventh time Saskatchewan's played host to the event since its inception in 1964. In addition to the three events in Prince Albert, the previous mixed events were in Saskatoon in 1978 (win by Saskatchewan's Bernie Yuzdepski), Swift Current in 1993 (won by Nova Scotia's Scott Saunders), Kindersley in 1997 (won by Chris Johnson of Northern Ontario) and Weyburn in 2001 (won by Quebec's Jean-Michel Ménard).
"The curling community in Prince Albert has a proven track record of hosting first-class events," said CURLSASK Executive Director, Ashley Howard. "We look forward to hosting the Canadian Mixed Championship in Saskatchewan once again, and I am confident that Prince Albert will put on an event to remember."
Alberta has won the event a leading 11 times and most recently in 2016 by Edmonton's Mick Lizmore. However, Quebec has all of the momentum from the most recent events after winning the past two championships, including the most recent event in 2021 when Ménard won his second national mixed title.
Prince Albert's curling resumé goes beyond hosting mixed national events. The Prince Albert Golf & Curling Centre has twice hosted the Canadian junior men's and women's championships. It hosted the first iteration of a combined juniors event in 1987. The community most recently hosted in 2019 when Alberta's Selena Sturmay won the women's event, and British Columbia's Tyler Tardi won his record-breaking third junior title in a row.