COMEBACK THWARTED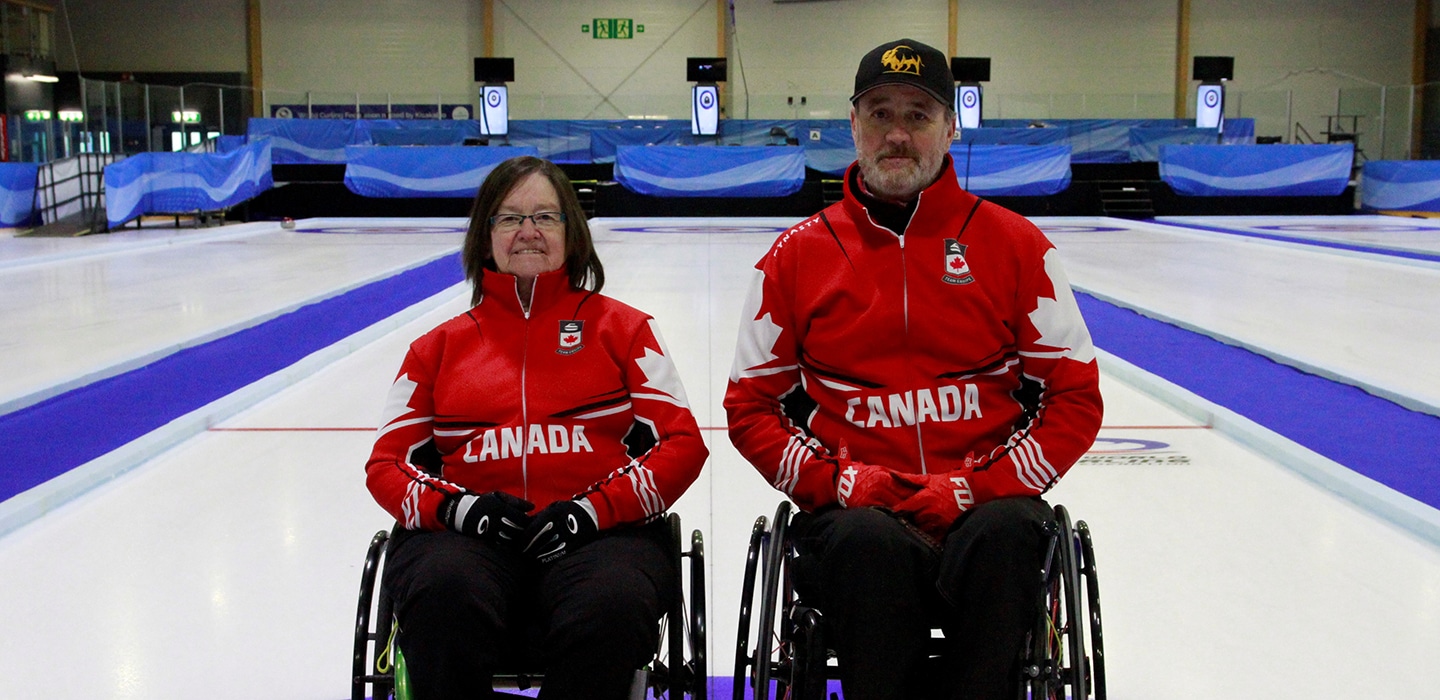 Canadian Comeback Falls Short vs. Slovakia
Canada's Marie Wright knew what sort of game she was getting into.
Prior to the Wheelchair Curling Mixed Doubles World Championship, she said, "There are a lot of big scores, momentum can swing. You could have a pretty big lead and watch it disappear on you."
Based on today's action from Lohja, Finland, Wright's words could not have been truer.
In their third game of the competition, Canada's Wright and Jamie Anseeuw faced Slovakia. After winning the hammer on the Last Shot Draw, the Slovakians opened the game with a big score of three points. Canada answered with a single, followed by another single for Slovakia.
Trailing 4-1 after three ends, Wright and Anseeuw fought back, scoring a single in the fourth, stealing two in the fifth, and stealing single points in the sixth and seventh to take a 6-4 lead into the eighth.
Slovakia, however, managed to score three in the eighth end, winning the game 7-6. While it's a frustrating result for Canada, it's also a perfect example of what Wright predicted.
Canada drops to a 1-2 record, which is currently tied for sixth in the B Pool. The Canadians will face USA (1-1) and Norway (3-0) on Monday.
Hungary currently leads the A Pool with a 3-1 record.
For scores and results visit: https://curlit.com/wwhMDcc/Default.aspx