The journey to inclusion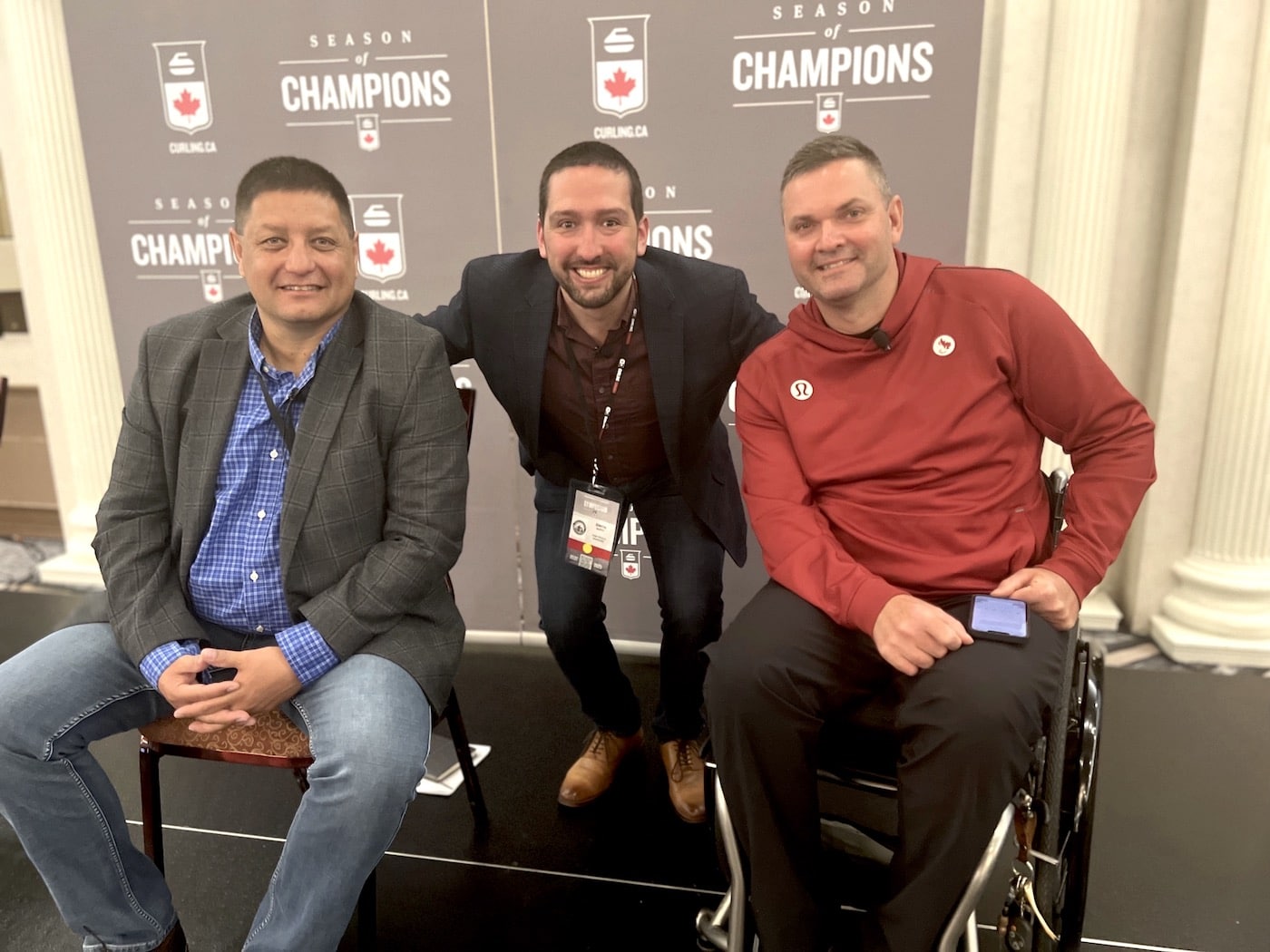 Canadian curling centres hearing that much work needs to be done
It's easy for a curling club to say it wants to be more inclusive. The challenge, said Debra Martin, an ambassador for the United We Curl movement that is challenging curlers, clubs and organizations to be more inclusive and welcoming to all cultures, gender identities, abilities and backgrounds, is to put those words into action.
"If you decide that you want to be a space that is expansive for lots of good reasons, then you have to make sure that the culture of people is ready," said Martin during a panel discussion of the Changing The Face of Curling symposium taking place this week in Niagara Falls, Ont. "That's not the sexy work; that's not the easy-to-measure work. It's not easy to say, hey, board of directors, are you guys willing to make everyone take unconscious bias training within your club. Do you want to have SafeSport, do you want to have a module of education for people to walk through. Do you put different kinds of signage up (within the club). Do you put as much focus on your inclusion initiatives as you do on the (membership) numbers."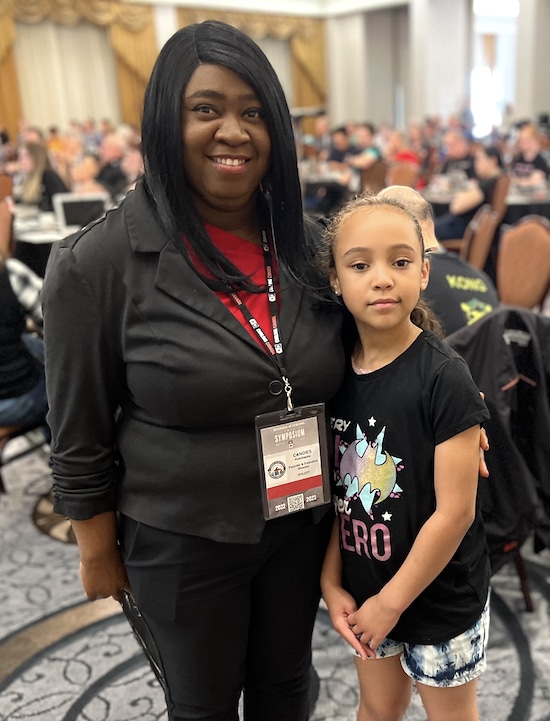 Those are the kinds of questions being posed this week in Niagara Falls, and it hasn't always been easy to listen to them.
But that's not the point of the symposium; the point is to make Canadian curling centres — traditionally thought to be welcoming, comfortable places for their members — understand that not is all as it seems within the walls of those curling centres — particularly if you're a member of a visible minority.
Pictures of former club presidents (all white) hanging in the hallways; provincial flags that feature the Union Jack; even the music of the bagpipes — all can be triggers and make people of colour feel like they're not in a safe place.
"It's not about (the music of) bagpipes. It's about the symbology and what that actually means, and whether or not it actually creates tension, right?" said Dr. Richard Norman, a researcher and lecturer whose 2020 doctoral dissertation Troubling Dominance in Sport: Deconstructing Curling Culture(s) through Narrative Inquiry is considered the spark behind many of the conversations that have taken place in Niagara Falls. "It's not about the act or the symbol itself; it's everything that's around it, and we have to start to interrogate that and see if it's actually creating an issue. You have to understand how (those symbols) could be excluding people from the spaces you're operating in. When you walk into a curling club, and I've walked into many, all you see is rows and rows (of pictures) of white faces. That was my first impression, So all I'm saying is interrogate those things, challenge those things. Maybe those faces have changed. When you get people of colour into your club, sprinkle a few faces up there."
It goes beyond pictures and flags, of course. A staple of every Canadian curling centre is its food and drink service. But what if your culture, your religion, puts restrictions on what you eat or drink?
"It may seem like it's a little thing to some people, but it becomes a big thing when you go to bonspiels," said Sabena Islam, a curler and coach from Kingston, Ont., who identifies as a Muslim Canadian of Pakistani descent, and is also an ambassador for United We Curl. "Shoutout to the Trenton (Ont.) Curling Club because it's the most welcome I've ever felt because of how they dealt with my dietary restrictions. I've been to other curling clubs where it's been a burden on them, and they make you aware that it's a burden, and it shouldn't be a big deal.
"How many of you have been to an Indian or Pakistani wedding? Not the majority, and I'm not surprised. But for those people who haven't, when you walk in there and you don't really understand anything that's going on, and you're trying to fit in so you don't screw up? That's how a lot of people feel at a curling club."
And yes, club managers and presidents were told bluntly this week, there is racism in curling that goes beyond the environment of the curling centre.
"I can't tell you the number of times I've been called the N-word in a curling club," said Andrew Paris of Truro, N.S.; another ambassador for United We Curl and a longtime curler and coach. "Or somebody has not been willing to shake my hand and told me point-blank that it was because I'm black. Or told me that I'm a really good curler for a black person.
"We want to belong in a curling club, and we need to focus on how we can have a more diverse facility and we can be a more inclusive facility. Diversity and inclusion are not the same thing. If you focus on diversity, what you just did is you told on yourself. What you told me is that you're looking to check a box. What I want you to focus on is inclusion. At the end of the day, we just want to belong. That's not such a hard or difficult thing. It's uncomfortable for some of you, for most of us. But it's not hard. It's the need to break through that discomfort."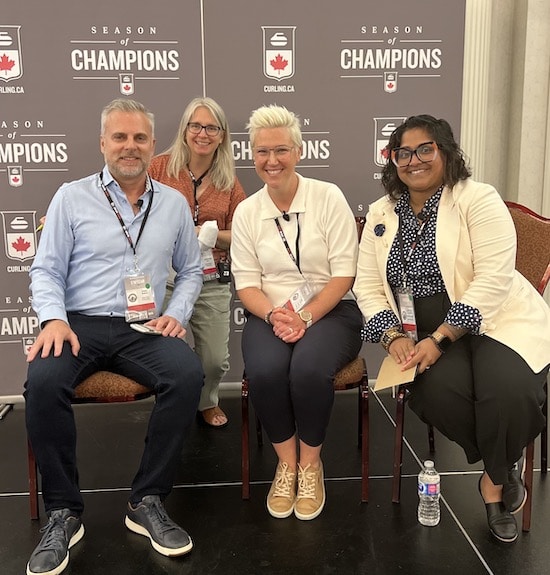 Being a more welcoming, diverse and inclusive curling centre means more than adjusting attitudes and addressing biases. It also means taking those with different abilities into consideration. Imagine being in a wheelchair and wanting to try curling, only to arrive at a local curling centre and finding no wheelchair ramp; just a set of stairs.
"That that one curb or two stairs might as well be Mount Everest if you're in a wheelchair and be the reason a curler won't participate," said Mark Ideson, a three-time Paralympic medallist in wheelchair curling for Canada. "I hope we continue to have the conversations about how to share this sport with people in chairs. I don't have all the answers. (But) Be an ally. Be a supporter. Ask the questions of your clubs or board members about steps being taken to make your club accessible. Talk to a person with a disability; they know a thing or two about getting around.
"It's being able to roll into a building and not feel like you're different. Being able to access all of the amenities of the building, being able to participate in events regardless of your colour or ability level. Having Braille on the signs, having appropriate food options on the menu where everyone can come to a space and feel comfortable."
An undertone to the conversations taking place in Niagara Falls revolves around the business case to be made for not only welcoming a more diverse portion of the population, and not only get newcomers to Canada and BIPOC communities in the doors, but to keep them there as paying curlers, as Canadian curling centres continue their quest to fill their leagues.
But the business case isn't — nor should it be — the prime motivating force to change the face of curling.
"If curling leaders at club and organizational levels view newcomers (to Canada) and BIPOC communities primarily as economic saviours for the sport, problems are sure to follow," said Simon Barrick, an assistant professor at Cape Breton University in Sydney, N.S., who is completing his doctorate in the University of Calgary's Faculty of Kinesiology, focusing on newcomer integration through introductory winter sport
programs.
"That includes creating environments where newcomers are viewed as second-class members, thereby increasing the likelihood that racism or generally unwelcoming environments will flourish. If newcomers don't feel welcome and appreciated in your club, the chances that they'll remain involved in your club beyond their first experiences are minimal at best."
Ultimately, suggested Curling Canada Board of Governors member Roselle Gonsalves, who is the Head of Diversity, Inclusion, and Belonging at ATB Financial, it comes down to creating a sense of welcome.
"I wish we'd named the conference Changing the Space of Curling.," said Gonsalves. "There's nothing wrong with any of the faces in the sport — past, present or future. Instead what we need to do is perhaps create a culture in which people are welcomed, regardless of what they look like."
It won't always be easy, said Islam. It's still a long road ahead.
"I'm happy everyone is here and this is a first step," she said. "But you have to put in some effort outside of this to build your cultural competence, to build your knowledge base, so you get comfortable having conversations in your curling facility, so that you can do outreach to communities. You need to put in some of that work and you need to acknowledge when you make a mistake and you need to say sorry, and you need to do better."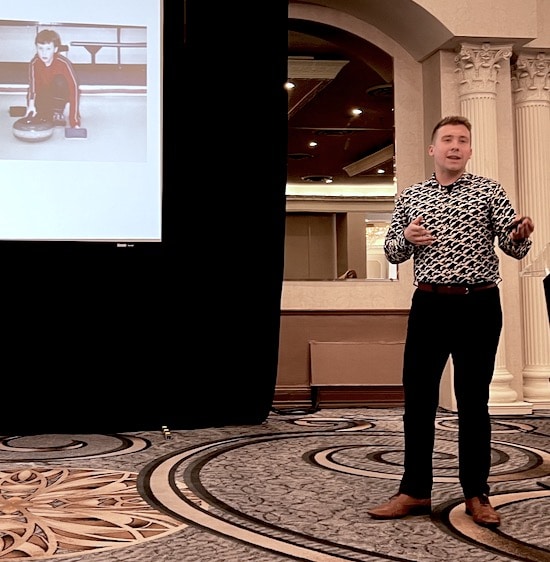 "Change the system," challenged Saskatoon Tribal Council Chief Mark Arcand. "Status quo is not acceptable any more. It's work, but it has to be improving. And if we're not improving, then we're accepting the status quo. We need to get to the next level, and I think we have to do it quickly."
While it was a challenging two days of listening, it appears the messages are being heard.
"It really does make you take a look in the mirror," said Kirk Mearns, general manager of the Lethbridge (Alta.) Curling Centre. "It makes us really kind of reevaluate how we go out to our community, how we talk to people in our community, how we make decisions about membership. Even things we hang up on the walls, or what your menu looks like in your concession. All of those things, we need to really look at.
"It was a big eye-opener. You always sort of wondered about it, but to hear it that directly, you're like, OK, we need to re-assess. I'm already on my third page of notes about things we need to talk about as a club when I get back."
"It was gratifying to see so many of our curling centres represented here this week, because this is important information for them," added Katherine Henderson, Chief Executive Officer of Curling Canada. "The problem is that many of the clubs that truly need to hear this, and be confronted with this information, don't show up and that needs to change as we move down the path of transforming our sport."
The event's panels and discussions are being recorded and will be released later this year on Curling Canada's YouTube channel.