Back on summer ice!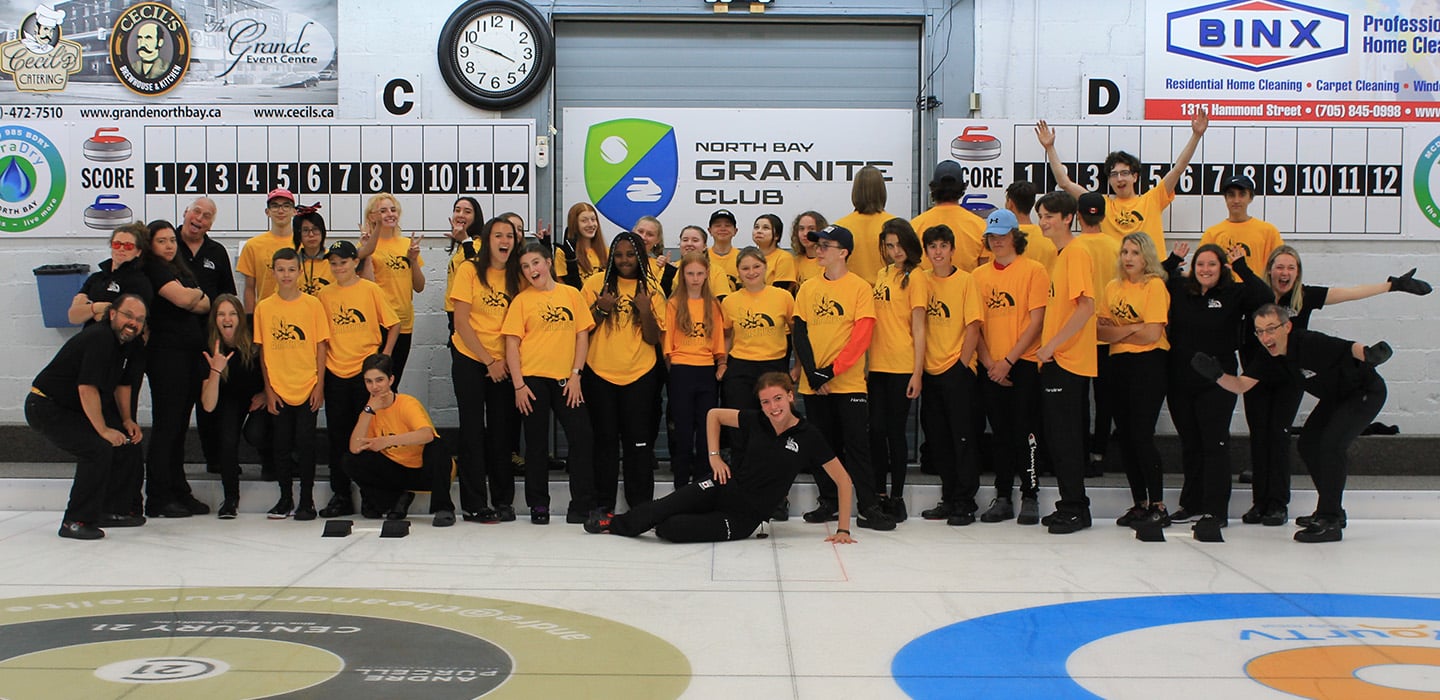 Summer curling camps return to the ice
After two years with limited curling, some activities in the sport are cautiously returning. Leagues are returning, bonspiels are back on, and players can socialize indoors.
Junior summer curling camps have also made their return, as the Amethyst Curling Camp in North Bay, Ont., got underway last week.
"I'm not going to say I forgot what it was like," said camp director Sean Turriff. "But it's so nice to be back, and be around all these people, who are all just so excited to be here."
Turriff, who is the Manager of High Performance Development for the Ontario Curling Council, has been involved with a number of summer camps, including previous editions of Amethyst, and its sister camp – Trillium in Waterloo, Ont.
"It's a little weird, because it's been two years," said Turriff. "We got so good at running it year after year, but we're a little rusty!"
Along with the two-year hiatus, there were also some other challenges that presented themselves during the planning process.
"There were a bunch of little things that we didn't really anticipate," said Turriff. "For example, the catering. We had a company that we used every year, and we loved them. We went back this year, and they said we don't do catering anymore! It's not a complete 'start over' but we've had to review every single detail, because you can't just pick it up where you last left it."
The camp, which boasted as many as 96 campers in pre-pandemic times, managed to register 31 kids from Ontario and Quebec.
"When we were full, we'd have a lot of kids who came back for a few years in a row," said Turriff. "But with the two year break, we've lost a lot of those campers who would have been back as 15- or 16-year-olds, and the 13- and 14 year-olds would have been too young to have come two years ago. So we basically have to start over. There are only a handful of campers this year who have been before, when usually it's probably around 70 per cent."
The campers in attendance, however, have access to a staff of coaches with no shortage of experience.
"Everybody on this staff has been to a national championship. You've got people like Lee Toner, who has been to a bunch of Briers, Kira Brunton who has been to a handful of Canadian Juniors, Megan Smith and Sarah Guy went to the Scotties. And we've got Laurie St-Georges who has been to the Scotties, and ended up bringing a lot of Quebec campers with her. It's a great bunch of instructors."
Even with the reduced numbers and the organizational hiccups, the camp is a success.
"As of Tuesday afternoon, we were back into the groove and everything was clicking," said Turriff. "We were doing some off-ice activities, and every kid was screaming and yelling, and was really into it. They're all having a great time!"
The camp mixes traditional curling lessons, both on and off the ice, with summer camp activities, phys-ed sessions, and guest speakers. This year's Amethyst Camp is divided into two skill-based groups and take turns using the ice and classrooms at the North Bay Granite Club.
"The club has been great," said Turriff. "We were able to bundle a few things with them. We did an ice tech course to kick it off, then the club ran their summer bonspiel, which is a huge event, and now we're here for the camp. The staff has been fantastic and the icemaker [Bruno Bin] has been amazing. He's the first one in every day, and the last one to go home."
Turriff knows that this year is an anomaly, like so many things that have been altered by the pandemic.
"We weren't starting from scratch, but it was definitely a different kind of effort to get the camp going again. Once we get back into the habit of doing it every year, I'm sure it'll feel normal in no time. And hopefully the campers will be back every year like they always are – because obviously that's why we do it!!"