The Cold Standard!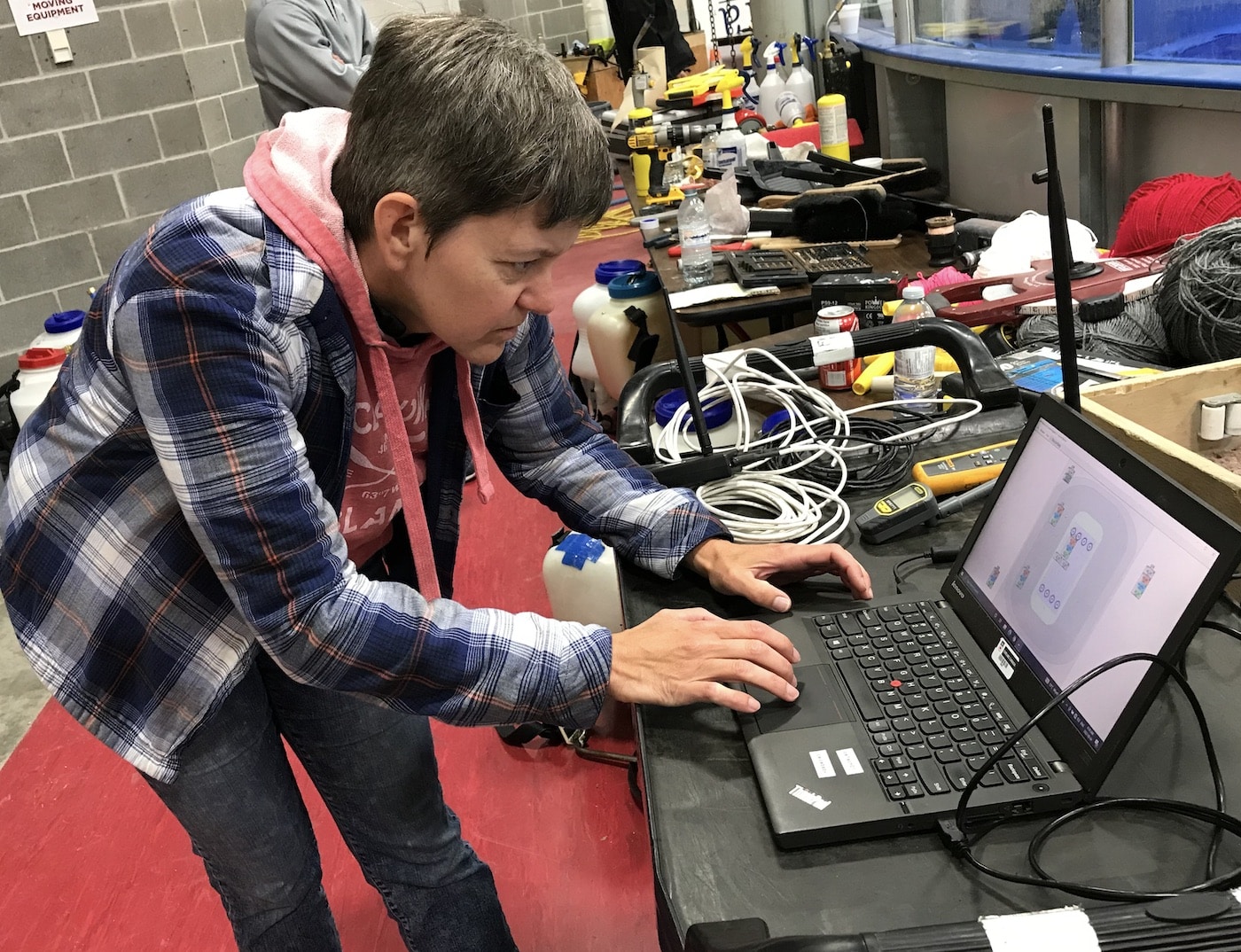 Curling Canada ice techs course raises standard for ice-making
By Dave Komosky
It may come as no surprise that while Canada has some of the best curlers in the world, it also produces some of the best curling ice makers.
In fact, it could be argued the Great White North produces THE best ice makers, or ice technicians, in the world.
Legendary Clarence (Shorty) Jenkins and his pink cowboy hat set the cold standard for ice makers when he was alive and working out of Kingston, Ont., but he has been followed by other Canadian experts who know a thing or two about preparing pristine ice.
When the world's best players hear they'll be playing on ice laid down by legends such as Hans Wüthrich of Gimli, Man., Greg Ewasko of Oakbank, Man., Calgary's Jamie Bourassa or Dave Merklinger of New Westminster, B.C., they rub their hands together knowing they'll be curling on the best surfaces human hands can prepare.
Audra Lindsey would like to join them as a top-of-the-class technician someday and knows the best way to get there is through hard work and learning at the foot of skilled professionals.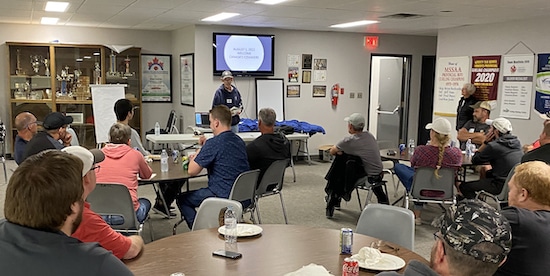 She took a large leap forward, along with 19 other current ice makers from Quebec to B.C., by attending Curling Canada's intense ice technician program in Morris, Man., this summer. The program was ostensibly for club ice makers, but those serious about working national and international events were drawn to the rural town a 30-minute drive south of Winnipeg because the training courses focused on creating arena ice conditions for championship events.
Students were accepted based on work experience, event experience and personal goals as a competition ice technician. They paid a fee to attend and Curling Canada provided hotel accommodations and two meals each day. Students worked in four groups of five with slightly different shifts.
There was something value-added to all that learning in Morris. The students, all Level 2 ice technicians with at least eight years experience, were looking to graduate to the next level of certification, putting them in line to work the bigger arena events. The course replaced the previous level 3 certification.
"I'd like to be doing arena events," said Lindsey, head ice maker at the St. Albert Curling Club, just outside of Edmonton, and one of a few, but growing in number, women ice techs in the country. "This is a competition ice course, so it's to get more knowledge and the accreditation, along with learning for my own club."
The need for advanced ice techs is growing as national events, on many levels, keep expanding.
"Everybody that's here is passionate about curling and particularly about making curling ice," said Don Powell, an ice technician for Curling Canada and one of the instructors. "Everybody here has the same goal to try to make ice as best they can under whatever conditions are thrown at them."
The bulk of the course was on preparing championship ice conditions in an arena environment, from start to finish. The course lasted four days, which is exactly the time frame needed to install ice at a championship venue.
Guided by their instructors, students laid down four sheets of ice, installed the hacks, painted the rings and oversaw the precise science of flooding and manicuring the ice, making it almost perfectly level while allowing for lively, but predictable swing in the curling rocks.
Classroom and on-ice sessions were led by national ice technicians Ewasko and Powell, as well as industry professionals in areas of refrigeration, water, stones, etc.
Some of the topics covered included flooding, temperature settings, surface prep, scraping patterns, lines and logos and blade maintenance. Hours were spend on the ice with hands-on instruction, but there were plenty of classroom sessions as well.
Wüthrich also dropped in for a session and spoke on how he got into ice making and how he strived to improve the industry. He has been the head ice technician for the last four Winter Olympics.
On the final day of the program participants were required to take a written exam home with them. The exam plus an evaluation of the students' abilities and competencies during the week were the basis of next-level consideration.
Powell called it "a fantastic group."
Lindsey, one of two women taking the course, said she is passionate about ice making.
"I really enjoy the entrepreneurial side of things, as in, I have a job, but I don't have a real boss," she said. "There's that freedom. You know what your job is. You know how to get it done. I also enjoy the problem-solving because every day something new comes up. Or when it does come up, how do I fix it? You don't need to have all the answers, you just need to know where to look for them."
She said she learned a lot working as a volunteer in the Calgary bubble to install ice at the 2021 Scotties Tournament of Hearts.
She learned even more just networking in Morris.
"Every night we're just sitting around just yak-king", she said. "You learn things you can take back to your club by talking to other club ice makers. That was a big part of it for me."