Four new Governors!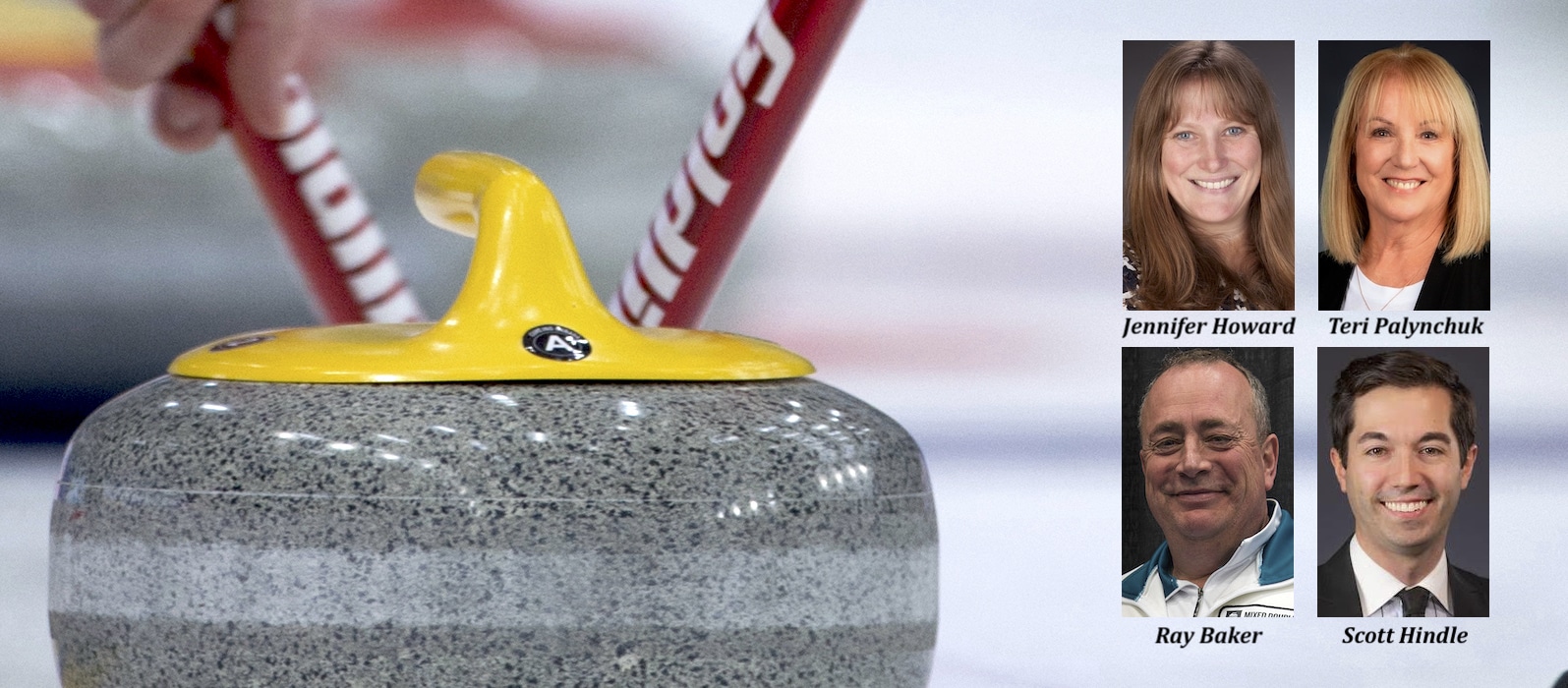 Four members elected to Curling Canada Board of Governors
Four new members have been elected to the Curling Canada Board of Governors, it was confirmed Saturday during the organization's Annual General Meeting.
The governing body for the sport of curling in Canada conducted its virtual AGM on Saturday, bringing together Canada's 14 Member Associations along with invited guests to talk about the past season, as well as elect new members to the Board of Governors.
There were four available spots on the Board after outgoing Chair Amy Nixon of Calgary, Paul Addison of Victoria and Donna Krotz of London, Ont., completed their four-year terms, and after the departure of Chana Martineau of Edmonton this past season; Martineau had one year remaining on her term.
Elected to the Board for four-year terms were Ray Baker of Dauphin, Man., Scott Hindle of Ottawa, Jennifer Howard of Courtice, Ont., and Teri Palynchuk of Nanaimo, B.C.
They join fellow Governors Brian Cowan of Delta, B.C., Roselle Gonsalves of Edmonton, Kathy O'Rourke of Cumberland, P.E.I., Darren Oryniak of Winnipeg, Calvin Seaman of Calgary, and Michael Szajewski of Kenora, Ont.
Szajewski was elected as Chair of the Board of Governors.
"Our sport and our organization is well-positioned to take significant strides, both on and off the ice, and I'm excited to work with my fellow Governors, as well as our Member Associations in pursuit of common goals," said Szajewski. "I'm truly grateful for this opportunity, and I'm ready to get to work with my colleagues on the Board."
"The past 12 months have provided us with so many opportunities for growth as we continue to learn about what the words 'meaningful change' truly mean," added Katherine Henderson, Chief Executive Officer of Curling Canada. "Those changes can apply to all facets of our sport across Canada, and we will continue to strive to make those changes that will benefit our sport, our Member Associations and Curling Canada for years to come."