Clutch Canada!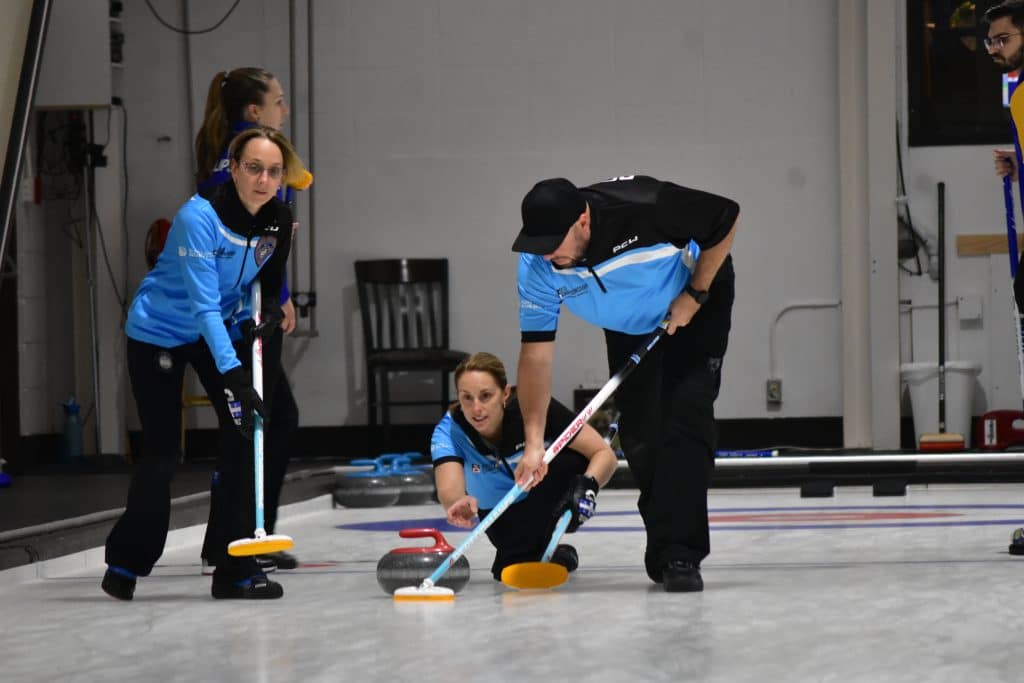 Canada secures extra end victory in a Group A nail-biter versus South Korea
When Canada was charting out their opposition in preparation for their 2022 World Mixed Curling Championship campaign from Curl Aberdeen in Aberdeen, Scotland, they certainly would have had their Monday morning matchup versus South Korea (3-1; Dae-hyun Kim) circled as a big one.
The preparation for the Canadian team of skip Jean-Michel Ménard, third Marie-France Larouche, second Ian Belleau, lead Annie Lemay and coach Eric Sylvain (3-1; Etchemin/Des Collines, Québec) paid dividends as Canada defeated South Korea 7-6 in an extra end.
The win proved to be an important one putting Canada in sole possession of second place in Group A; trailing only the unblemished record of Finland (4-0; Markus Sipila).
Canada's tightly contented draw 9 matchup against South Korea was a clinic in scoreboard and hammer management from both teams.
Beginning with hammer, Canada would play patiently blanking the first end. South Korea would then leverage an opportunity in the second end to set up and steal a single point before Canada would answer using the last rock advantage with a score of three in the third end.
The additional point with hammer in the third would loom large as South Korea and Canada would trade deuces in the fourth and fifth ends, marking a 5-3 lead for the Canadians after five ends of play.
South Korea would have a chance to pull even in the sixth end but only managed to score a single point, then forced Canada to a single of their own in the seventh to maintain pace.
With Canada attempting to protect a 6-4 lead headed into the eighth, South Korea would use the hammer to their full advantage and score two to tie the match, sending the contest to an extra end.
Canada would make no mistake with hammer in the extra end, scoring a single point to claim the 7-6 victory.
Canada will look to continue its winning ways Tuesday morning for their next match versus India (1-2; P.N. Raju) at 7 a.m. (all times Eastern).
Draw, live scoring, rosters and more information are available here: https://worldcurling.org/events/wmxcc2022World
Curling TV will provide static camera coverage of all games on the Curling Channel.
This story will be available in French as soon as possible here: https://www.curling.ca/category-all-posts-fr/?lang=fr