Four in a row!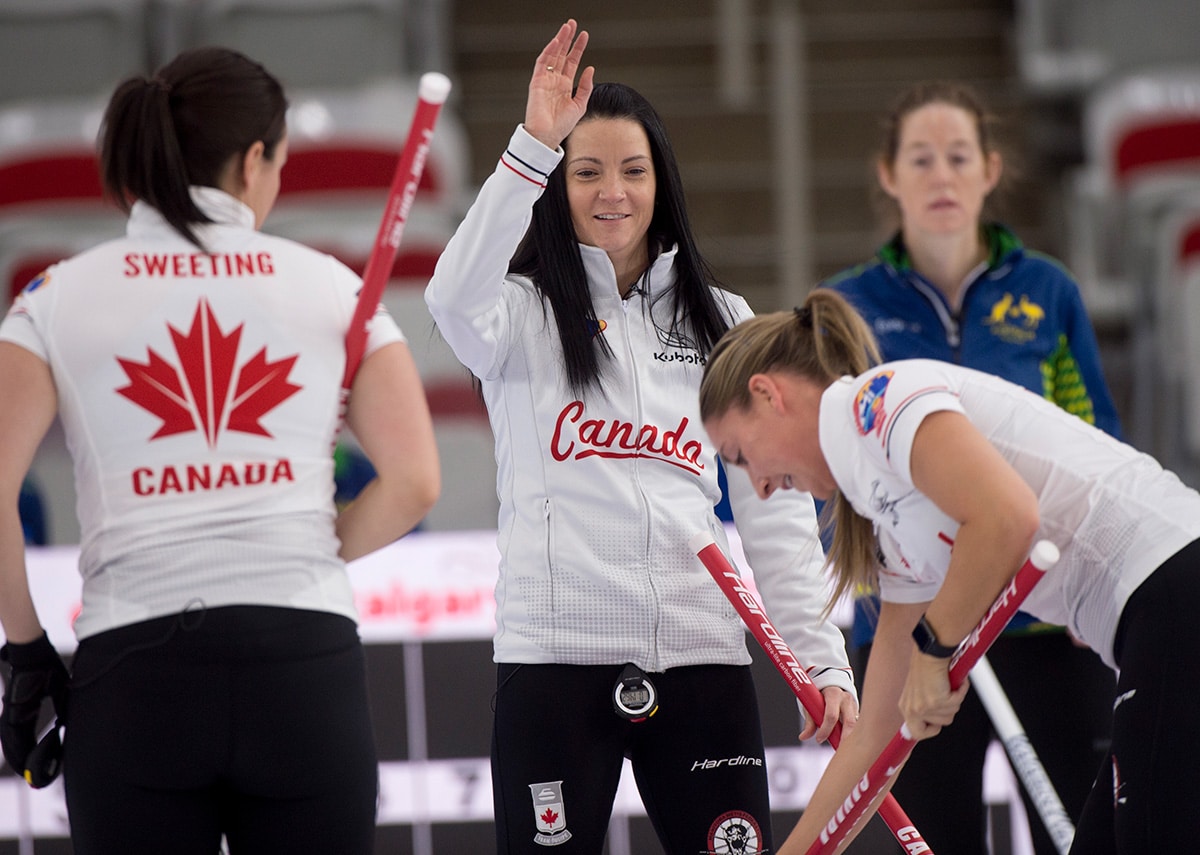 Canada's Team Einarson maintains perfect record at Pan Continental Championships
It was a sluggish start but a familiar finish for Canada's Team Kerri Einarson on Wednesday afternoon at the WinSport Event Centre in Calgary.
After three straight lopsided victories to open the inaugural Pan Continental Curling Championships, Team Einarson found itself trailing for the first time in this event, which will qualify five countries for the 2023 World Women's Curling Championship in March in Sweden.
But after Australia's Team Jennifer Westhagen cracked a third-end deuce to take a 3-1 lead, the light-switch turned on for Einarson, vice-skip Val Sweeting, second Shannon Birchard, lead Briane Harris, alternate Rachel Brown, team coach Reid Carruthers and national coach Renee Sonnenberg.
They would respond with three in the fourth end and a stolen deuce in the fifth and cruised home with an 11-6 win to improve to 4-0, tied for top spot in the nine-team round-robin standings with Team Tabitha Peterson of the United States
"Well, it wasn't our best performance," conceded Einarson, "but they made a lot of nice shots. They had a really good handle on the speed and we found the ice was just a little bit tricky for speed. They put some pressure on us, but we made some good ones when we needed to."
Team Canada certainly did; after the indifferent start — Einarson had a shot for five in the first end, but her hit through a narrow port caught one of the guards and left the Aussies a steal of one — Canada would take the momentum back with Einarson hitting for three in the fourth followed by the big steal in the fifth.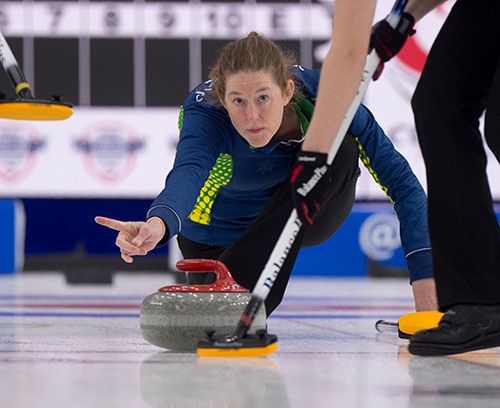 "We just knew that in the ends we had hammer, we had to push to score those multiples (points), which we ended up doing when we got the three back right away and then the steal of two, which put us in a really good and comfortable spot going into the second half," said Birchard. "We're going to miss every once in a while; we can't be too hard on ourselves."
"It can't all be easy, and sometimes it's ugly," added Einarson, whose team is back on the ice later Wednesday, taking on Brazil's Team Isis Oliveira (0-5) at 8 p.m. (all times Mountain). "We just put this one behind us, learn from it and just be sharper in our next game. Just be patient, just throw it clean, and if we get an opportunity, then take it. Just make sure that we're really capitalizing on those opportunities."
In other games on Wednesday afternoon, the U.S. defeated Hong Kong's Team Ling-Yue Hung (1-3) 13-1; Japan's Team Satsuki Fujisawa (4-1) was an 11-2 winner over Brazil; and South Korea turned back New Zealand's Team Jessica Smith (1-3) 10-6.
The 2022 Pan Continental Curling Championships continue on Wednesday with Canada's Team Brad Gushue (2-1) up against undefeated South Korea, skipped by Byeongjin Jeong (3-0) at 4 p.m.
Live scoring, standings and statistics for the 2022 Pan Continental Curling Championship are available by clicking here.
TSN and RDS2 will provide coverage of select games from the 2022 Pan Continental Curling Championships. Click here for the full schedule.
For ticket information for the 2022 Pan Continental Curling Championships, click here.
This story will be available in French as soon as possible here.