First loss for Canada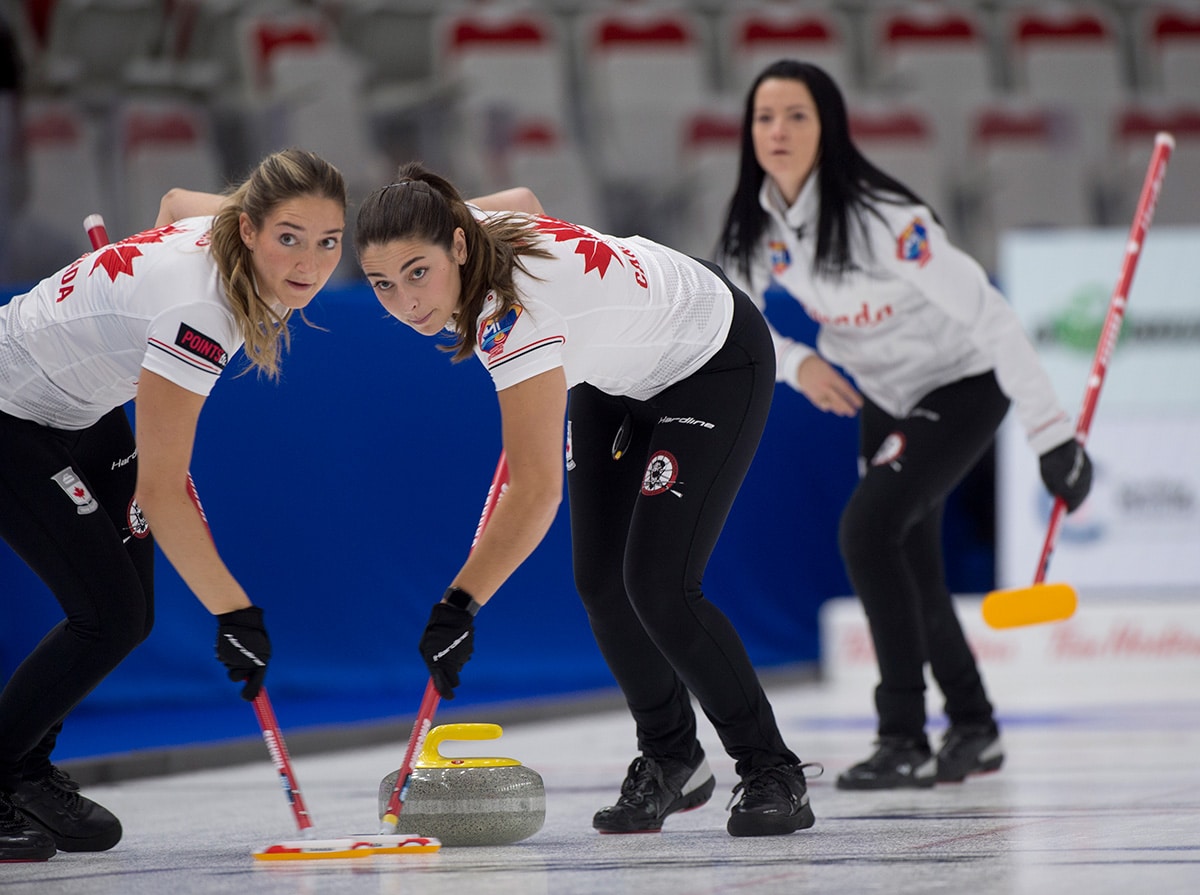 Canada's Team Einarson falls to U.S. in battle of Pan Continental unbeaten squads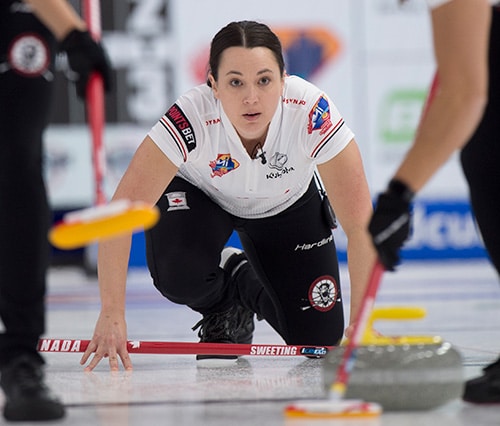 It was a case of bad news and good news for Canada's Team Kerri Einarson on Thursday afternoon at the WinSport Event Centre.
The bad news? Well, that was obvious — Einarson's Gimli, Man., team suffered its first setback of the inaugural Pan Continental Curling Championships, falling 8-6 to Team Tabitha Peterson of the United States in a clash of the final two unbeaten entries in the nine-team competition.
The good news? Well, that came before the game when the World Curling Federation completed its mathematical calculations and confirmed that Canada's win Wednesday night over Brazil had clinched a spot in Saturday's semifinals.
And the better news? Canada has a couple of opportunities on Friday, the final day of round-robin play, to build up some momentum for the playoffs.
"I mean, we're still in a great spot," said Team Canada second Shannon Birchard. "We have two big games tomorrow, so we just have to build and get some momentum going heading into the playoffs. We need to dial in and get a handle on this ice, and string eight shots together each end, if we can."
As three-time defending Scotties Tournament of Hearts champions, Einarson, vice-skip Val Sweeting, Birchard and lead Briane Harris, alternate Rachel Brown, coach Reid Carruthers and national coach Renée Sonnenberg have proven time and time again that it's not a stretch to have those kinds of expectations.
But nothing came easily against Peterson's red-hot U.S. team.
"We had them on the ropes a couple times and let them off; just a little bit of an up-and-down game," said Einarson. "We need to be good right across the board if we want to win games. We just have to come out and be a little sharper (on Friday)."
It was a back-and-forth game against the U.S.; Canada would open with a deuce, only to have the U.S. match it in the second, setting off a string of wildly entertaining ends with plenty of rocks in play — the exception being the seventh when Canada, trailing by one, got a blank. But with hammer in the all-important eighth, Canada could manufacture only a single point.
But the home team came back strongly in the ninth, forcing the U.S. to a single to take hammer into the 10th, down by a single.
And with her last, Einarson did have a shot for the win — a tough but makeable double takeout of two U.S. stones in the four-foot. But the Canadian skip was wide with her throw, and the U.S. stole an insurance point for the win.
"At the end of the day, it's just a curling shot, it's just a game. There's no need to beat yourself up over it," said Einarson. "I know what I could have done better to make that shot; it wasn't easy, I could only see a piece of it. But I just slid a little tight and I didn't know how much to set it (direct it to the broom). On straight ice, you can't set it that much."
Moments after the miss, Einarson was consoled by hugs from her daughters Khloe and Kamryn.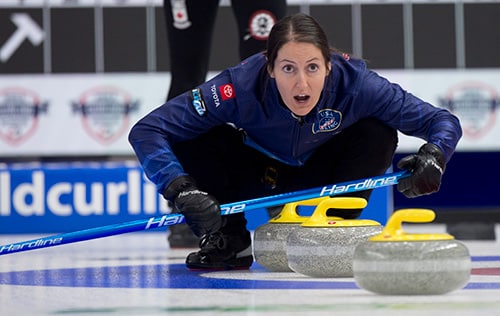 "Seeing their faces as soon as I step off the ice really makes things better," said Einarson, whose team will close out the round robin on Friday with games at 9 a.m. (all times Mountain) against Japan's Team Satsuki Fujisawa (6-1) and 7 p.m. against South Korea's Team Seungyoun Ha (5-1). "I didn't think we would go through this thing undefeated. Now this lights a fire under our butts, and we'll come out shooting (on Friday)."
Canada will be in Saturday's 1 p.m. semifinals. First place after round-robin play will play fourth place, while second place will play third place. The winners will advance to Sunday's 6 p.m. gold-medal game, while the losers will meet for bronze Sunday at 1 p.m.
In other action on Thursday afternoon, Japan rolled to a 9-2 win over Kazakhstan's Team Angelina Ebauyer (0-6); South Korea dispatched Hong Kong's Team Ling-Yue Hung (1-5) 12-3; and New Zealand's Team Jessica Smith (3-3) defeated Australia's Team Jennifer Westhagen (2-5) 10-7.
Those results locked in the four playoff teams — the U.S., Canada, Japan and South Korea. The semifinal pairings won't be determined until after Friday night's draw.
The 2022 Pan Continental Curling Championships continue on Thursday with Canada's Team Gushue back in action, at 7 p.m. against New Zealand's Team Anton Hood (3-2); a victory would guarantee a playoff position for Team Canada.
Live scoring, standings and statistics for the 2022 Pan Continental Curling Championship are available by clicking here.
TSN and RDS2 will provide coverage of select games from the 2022 Pan Continental Curling Championships. Click here for the full schedule.
For ticket information for the 2022 Pan Continental Curling Championships, click here.
This story will be available in French as soon as possible here.