PointsBet event in Oakville!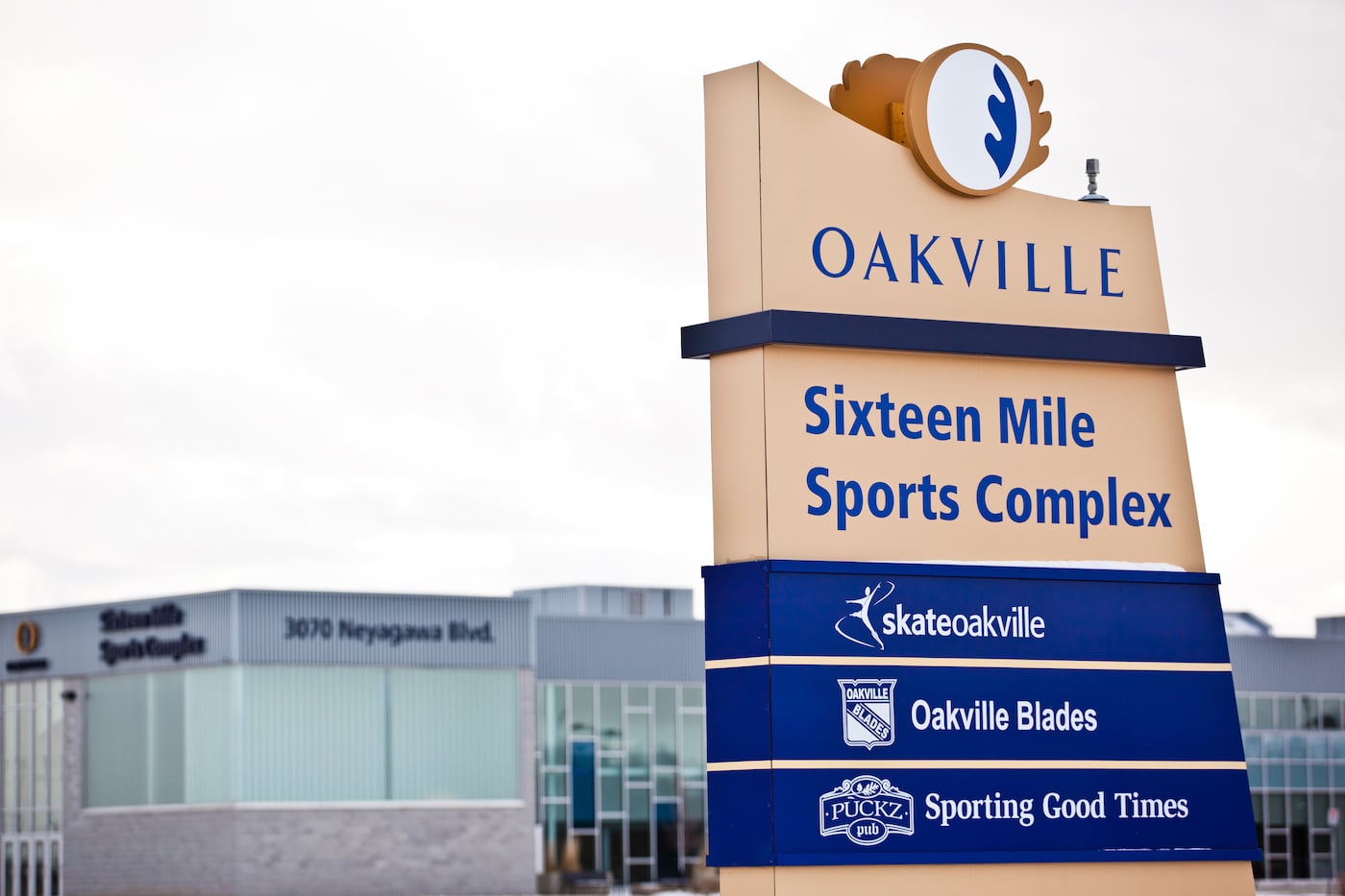 Second annual PointsBet Invitational to be played in Oakville, Ont.
A one-of-a-kind, tension-packed curling event that gives players and fans new ways to enjoy curling is headed to Southern Ontario.
The second annual PointsBet Invitational will be played Sept. 27-Oct. 1 at the Sixteen Mile Sports Complex, it was announced today by Curling Canada.
Sixteen men's and sixteen women's teams from Canada will take part in the competition, chasing a prize purse in excess of $350,000 in a sudden-death single-knockout format.
"The inaugural PointsBet Invitational last fall in Fredericton exceeded our expectations in terms of the drama and intensity on the ice, and we have every expectation that the excitement will go to another level in Oakville," said Katherine Henderson, Chief Executive Officer of Curling Canada. "It's a unique event, like none other in curling, and with the exceptional support from our Official Sports Betting Partner PointsBet, fans will be in for a great show on and off the ice."
The 2023 PointsBet Invitational will be the first major event of the 2023-24 campaign, and will give fans an opportunity to see the results of off-season lineup changes as Canada's top teams ramp up their push toward qualifying for the 2026 Winter Olympics in Italy.
It will also offer fans the chance to win a $1-million prize through the Sweep 16 Bracket Challenge. Fans who correctly predict a perfect men's and women's bracket will win $1 million from PointsBet Canada.
"We are thrilled to be bringing the PointsBet Invitational home to Ontario. It is a one-of-a-kind event with our nation's best curlers, and we cannot wait for it to get underway in September," said Nic Sulsky, Chief Commercial Officer for PointsBet Canada. "2023 is going to be an amazing year for Ontario curling fans. Working with the Curling Canada team, we will offer new and exciting ways for fans to connect with their favourite curlers and athletes at the Brier, Men's World Championship, and the PointsBet Invitational."
The Sixteen Mile Sports Complex was to have hosted the 2021 Continental Cup but that event fell victim to the COVID-19 pandemic. Most recently, it hosted the Pinty's Grand Slam of Curling WFG Masters in December.
"Oakville Town Council looks forward to welcoming the thirty-two teams and spectators alike to Oakville," said Town of Oakville Mayor Rob Burton. "Our state-of-the-art and fully accessible Sixteen Mile Sports Complex facility was built to host international and national events such as Curling Canada's 2023 PointsBet Invitational, as part of the town's vision to become a leading destination for tournaments and events that is recognized nationally and internationally."
The full fields will be announced at a later date, but tentatively, the 16 teams in each gender will comprise:
The top 10 highest-ranked women's and men's teams on the final 2022-23 Canadian Team Ranking System standings.
The 2022-23 Ontario women's and men's champions (Team Rachel Homan, Team Mike McEwen).
The women's and men's champions of the Curling Canada Under-25 NextGen Classic in early September.
If any of the six championship winners are already in the top 10 of the CTRS they will be replaced by the runners-up of their respective events.
All 32 competing teams will receive $5,000 to cover travel and accommodation costs, and teams will earn more money for each successive win in the single-knockout tournament — $3,000 for a first-round win, $6,000 for a quarterfinal win, $12,000 for a semifinal win and $24,000 to the victorious women's and men's teams, meaning the two winning teams will each collect a total of $50,000.
At the inaugural PointsBet Invitational in September in Fredericton, Team Jennifer Jones won the women's title, while Team Reid Carruthers prevailed in the men's event.
"The format of the PointsBet Invitational is truly unique and exciting for players and fans," said 2021 Tim Hortons Brier champ Brendan Bottcher. "It's a great way to start a season and get some stiff competition in a high-stakes event, and I hope we'll be there."
"I love what PointsBet has done with this event, and it really was first-class from the players' perspective in Fredericton," added three-time defending Scotties Tournament of Hearts champion Kerri Einarson. "Every game is win or go home, and that kind of experience is invaluable. We hope we'll be part of the show in Oakville."
Opened in 2010, the Sixteen Mile Sports Complex features four ice pads, including the Olympic-sized 1,800-capacity arena in which the 2023 PointsBet Invitational will be staged. The arena also is home to the Junior A Oakville Blades.
"On behalf of the Visit Oakville team and its board of directors, we thank Curling Canada for choosing Oakville as the host location for another prestigious event," said Sean O'Meara, Chair of the Visit Oakville Board of Directors. "We look forward to welcoming you all back to Sixteen Mile Sports Complex and making the 2023 PointsBet Invitational an event to remember."
In addition to watching Canada's best teams compete in a high-stakes championship, fans will have many other ways to enjoy the 2023 PointsBet Invitational.
"Any chance you get to have world-class curling in your backyard is a thrill, and I know Oakville is ready to put on a superb show for the 2023 PointsBet Invitational," said Stephen Chenier, Executive Director of CurlON. "Having our reigning Ontario champions in the field, as well as Team Balsdon, means we will have a supportive home-province crowd and it's going to be a fun event for our fans."
Initial ticket packages are set to go on sale to the public on Thursday, March 23, at 10 a.m. ET.
Curling fans will be able to choose from the following options:
Full Event Package ($220-250): A single ticket to every draw of the PointsBet Invitational.
Weekend Package ($100 – $120): A single ticket to both Final Four and Championship Final draws.
Weekday Package ($40 – $50): A single ticket to two draws on either Wednesday, Thursday or Friday's Sweep 16 and Elite Eight draws.
All ticket packages are subject to standard ticket service fees.
Tickets will be available online through Ticketmaster at curling.ca/tickets. There is no on-site box office at Sixteen Mile Sports Complex before the event. All ticket inquiries should be sent to [email protected]. Fans are encouraged to sign up on the Curling Canada Collective to receive updates on ticket sales and volunteer opportunities.
Single-draw tickets are expected to go on sale in early September.
Customers are encouraged to sign up for Curling Canada's e-newsletter at curling.ca to receive ongoing ticket and volunteer information.
Entertainment information will be made available in the coming weeks.
"The curling community here in Oakville always steps up to support big events and we'll be working hard over the next seven months to get ready to welcome the 2023 PointsBet Invitational," said James Francolini, president of the Oakville Curling Club. "We welcome this opportunity and take pride in the confidence Curling Canada and PointsBet have with our curling community. It's a great way to build our sport in Oakville and bring in new curlers and new fans. We can't wait for September!"
TSN/RDS2, the official broadcast partner of Curling Canada's Season of Champions, will televise the action from Oakville.