Throwing Stones and Breaking Barriers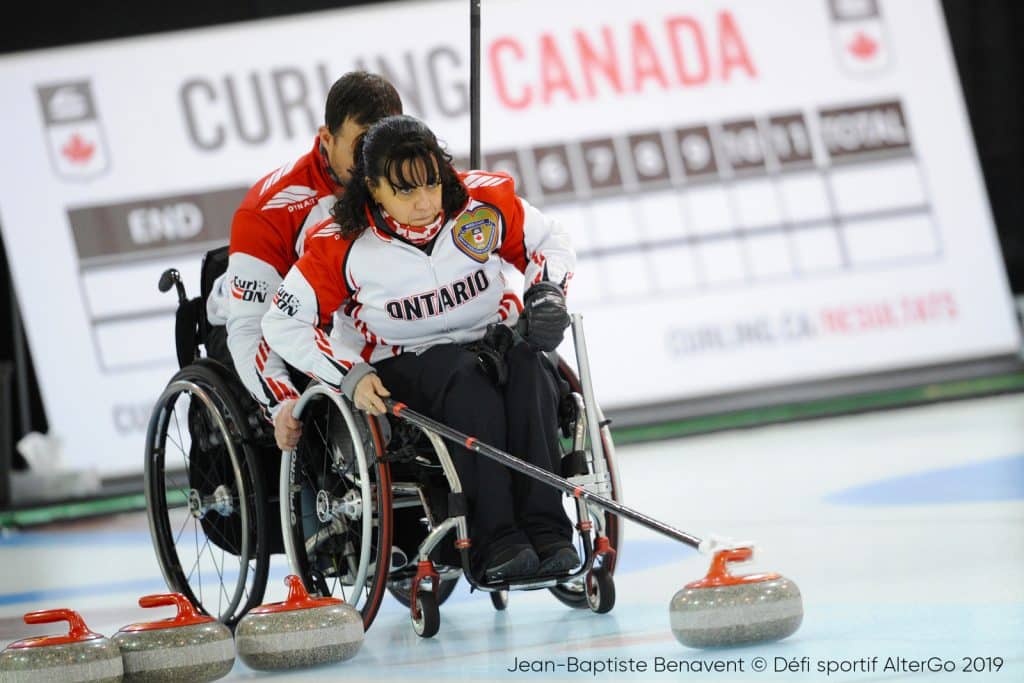 Wheelchair curling is a quiet sport. There's no sweeping; no one's yelling "hurry hard" from down the ice. Nothing can be fixed once the stone leaves your stick, so everything depends on your weight and line of delivery.
I remember my first shot at the 2022 Paralympics in Beijing. I was so nervous that I was physically shaking. That shot ended up going right through the house. There was no fixing that shot. All I could do was take a deep breath and focus on the next stone.
Growing up, I loved all sports, but diving held a special place in my heart. My family was all about sports, and we bonded over our athletic pursuits. Following my injury, I thought I couldn't participate anymore, and it felt like a part of me was missing.
Fortunately, I was wrong. I discovered there were numerous opportunities available to me, and I dove right in, trying everything I could. When I found curling, I knew it was the perfect fit. One thing that I found particularly interesting about curling was how easily I could integrate into an able-bodied team. Depending on the position, if I threw lead stones and called the game, there would be no impact on the team, because there would still be 3 sweepers With my newfound appreciation for curling, I set my sights on a new goal: becoming a paralympian. It took seventeen years of hard work and patience, but I never gave up on my dreams.
"Having the opportunity to participate in sport can open so many different doors for people with disabilities. The feeling of accomplishing something and seeing yourself improve over time and get better. For me, it has been a driver to continue to move forward." – Collinda Joseph
When you have a disability, the biggest barrier to sports can be the attitudes of people around you. That's why I'm forever grateful to my coaches. Bruce Gorsline for working with me from 2010 and Wayne Kiel, who selected me for the 2019 world championship team. In particular, Wayne believed in me and recognized that I was in the right place at the right time. With his support, I was able to realize my dream of ending up on the 2022 Paralympic team.
I was fortunate to play one game at the Paralympics and after missing that first shot in that game, I was able to settle my nerves and focus on the task at hand. We weren't allowed to travel with our families because of COVID restrictions. It was really hard not having the crowd's support, but the silence had a silver lining—I had zero distractions from the game.
Once I was able to digest the idea of "my gosh, I'm actually playing at the Paralympics…", things started going really well. Getting to represent Canada on the world stage was incredible. Winning bronze was just the cherry on top.
This July will mark 40 years since my injury. Back then, I didn't think I'd ever be able to participate in sports again, let alone become a paralympic bronze medallist. I'm living proof that all you need is patience and a dream. If you can dream it, you can believe it, and if you can believe it, you can do it.