Welcome, David Murdoch!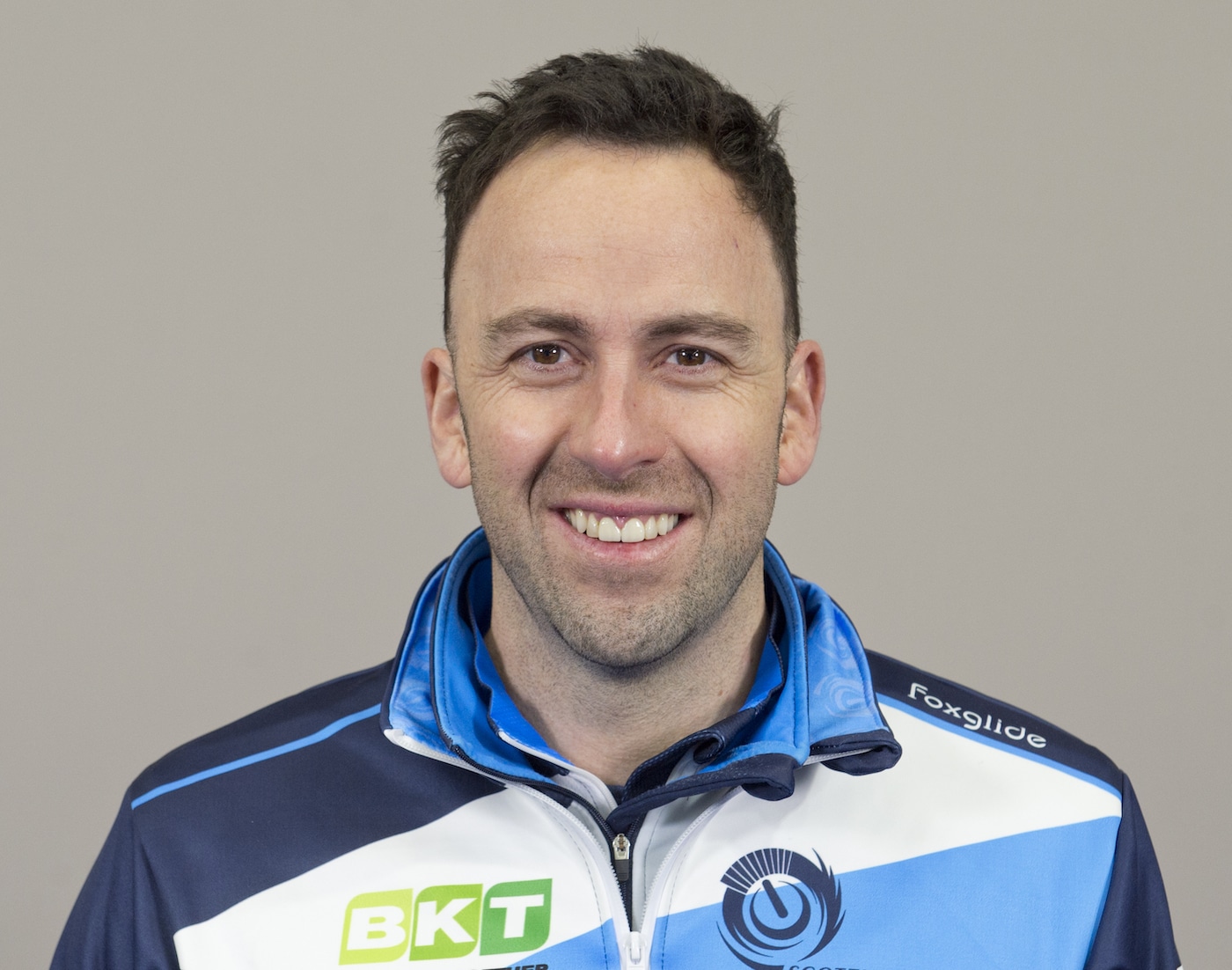 Two-time world champ named Curling Canada's Director, High Performance
One of the most familiar and popular curlers in the world has been named Curling Canada's Director, High Performance, it was announced today.
Two-time world champion and Olympic silver-medal-winning skip David Murdoch MBE will join Curling Canada upon the conclusion of the 2022-23 season.
"It truly is a privilege and an honour to have this opportunity, and it's not one I will take for granted," said Murdoch. "Canadian curling has been the benchmark for excellence around the world and I'm looking forward to being a part of this amazing team of athletes and coaches, and being a part of the Canadian curling community. There's work to be done, but I feel that there are opportunities for growth and accountability and I believe the pieces are in place for Canada to excel on the world stage and continue to meet the expectations of Canadian curling fans.
"I'm so appreciative of the time I've spent with British Curling and the support they've given me to develop as a coach. I feel the organization will continue to thrive because of the commitment of people who work there as well as the dedication of the athletes."
Murdoch, 44, will be moving to Canada with his wife and three children upon completing his duties as the national and Olympic coach for British Curling, a role he's held since September 2018.
His wife, Stephanie, is from Vancouver Island; the two met when Murdoch was in British Columbia training for the 2010 Winter Olympics in Vancouver.
"Having the opportunity to live in Canada was important to us as a family," said Murdoch. "Our kids are half-Canadian and they love that part of their lives. And I have so much fondness and affection for Canada; I've been travelling there for one reason or another every year since 1995 and it feels like a part of me."
He takes over for Gerry Peckham, who is retiring after 33 years with Curling Canada. As the High Performance Director, Peckham set a world-leading record for the production of international medals for Canada including World Championships: 26 for Men (15 gold), 28 for Women (11 gold), 54 for M/W U-21 (26 gold), six Wheelchair Curling (three gold) as well as multiple medals for Mixed, Seniors, and Mixed Doubles. Additionally he has overseen the Olympic/Paralympic program that has produced 12 Olympic medals and five Paralympic medals, with podium finishes in every quadrennial since he joined the program.
"Gerry's contributions to our sport and our organization will continue to be a roadmap for us to follow," said Katherine Henderson, Chief Executive Officer of Curling Canada. "His leadership and vision put so many athletes and teams in a position to succeed, and I know I speak on their behalf when I express our sincere gratitude for everything he did for curling in Canada. Gerry has assured me that he is there to support this exciting transition and David has a wise and experienced supporter."
"Those are big shoes to fill, but I will be eager to pick Gerry's brain as I grow into this position," added Murdoch. "He has built a world-class high-performance staff of coaches and subject-matter experts and I look forward to working with them."
Murdoch's hiring caps a robust and thorough process for Curling Canada that resulted in applications from around the world and from various sports, with support and assistance from the Own the Podium Pursuit initiative that is aimed at recruiting "coaches and technical leaders who embrace a Canadian culture of excellence."
"We wanted to cast as wide a net as possible to make sure we found the right person to fill this position because there are high standards and expectations attached to our High Performance program," said Michael Szajewski, Chair of Curling Canada's Board of Governors. "This process brought some incredibly talented applicants and we're thankful that they made our final decision so difficult. But in the end, David's commitment to excellence, his passion and, of course, his track record, made him the right person to take us forward as an organization.
"On the behalf of the Board of Governors, I also want to express our sincere thanks and admiration to Gerry Peckham. His dedication to our sport and to Canadian athletes was without parallel and all who worked alongside him benefited from it."
As a player, Murdoch skipped Scotland to world championship gold medals in 2006 at Lowell, Mass., and 2009 in Moncton, N.B. He also won two silvers and two bronzes at the world men's championship.
Additionally, he skipped Great Britain to a silver medal at the 2014 Winter Olympics in Sochi, Russia.
Upon his retirement as a player in 2017, Murdoch moved into the realm of coaching and was named British Curling's National and Olympic coach in September 2018, and helped establish British Curling's highly successful National Curling Academy.
Over the past four years, Murdoch has worked closely with Scotland's top teams, and those teams had a superb 2018-22 Olympic cycle, capped by Team Eve Muirhead's gold-medal women's victory, a silver medal from Team Bruce Mouat and a fourth-place finish from the mixed doubles pairing of Jenn Dodds and Mouat at the 2022 Winter Olympics in Beijing.
"We are so fortunate to have landed the most qualified high performance director on the planet," said Peckham. "His accomplishments as an athlete and as a coach are unparalleled. At this moment in time, I truly believe he is the best possible leader of our high performance program. It is an ideal opportunity for Canadian curlers to take advantage of the opportunity to learn from a world-leading performance expert."
Murdoch received his MBE (Most Excellent Order of the British Empire) award for service to curling at a ceremony with Princess Anne on Jan. 18. He also won the prestigious Mussabini Medal by UK Coaching, which celebrates the contribution of coaches of U.K. performers who have achieved outstanding success on the world stage.
"The Scottish teams have been playing at a very high level, and David clearly was an important part of that," said Kerri Einarson, skip of the three-time defending Scotties Tournament of Hearts champions and the top team in the 2022-23 Canadian Team Ranking System standings. "We're looking forward to working with David and learning from him."
"It's clear that David has established himself not only as a player but as a coach who has high standards, and it sends a good, strong message to our curling community," added Brendan Bottcher, whose men's team leads the CTRS standings. "We all have a shared goal of getting better and getting to the top step on the podium and I know David will continue to push us all to strive for excellence."