Otterburn Reborn!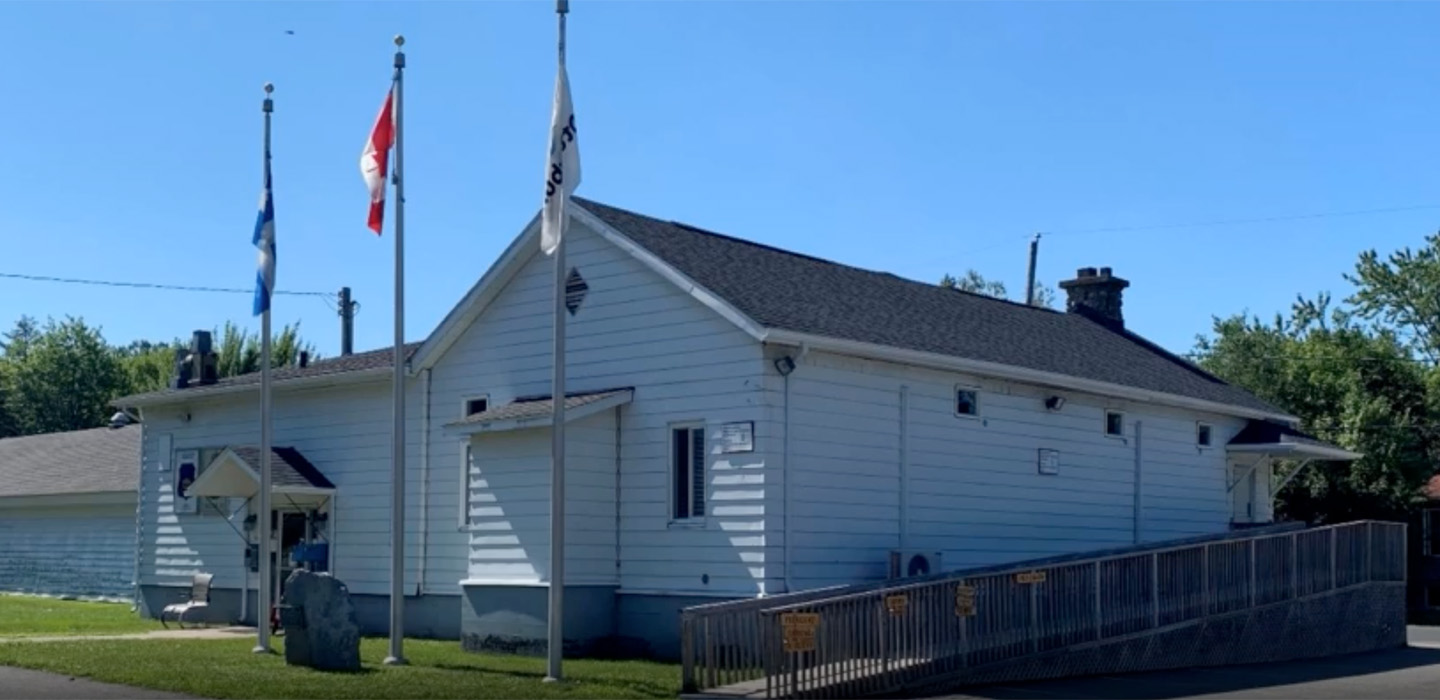 How a curling club in Quebec injected a new lease on life during a global pandemic
Curling Canada is once again awarding a $5,000 renovation grant to a curling club for participating in Canada's BIG Shootout on Curling Day in Canada on Feb. 25. Read more about how one curling club used the grant it won last year as part of a much larger project to revamp and reimagine its operations.
Behind every success story is a champion with a vision and a village to make it happen. That could not be more true of the inspired resurgence of the Otterburn Legion Memorial Curling Club in Otterburn Park, Que.
Nestled along the Richelieu River, just east of Montreal, the Otterburn Legion Memorial Curling Club had a string of bad luck. In 2019, the club's chiller broke down at the end of the curling season. In 2020, a global pandemic would wash away any hope of the club returning to full form because of quarantine orders and closures impacting curling facilities across Canada.
The curling club is also home to the Royal Canadian Legion Branch 121. The facility serves as a gathering area for community activities and a place to remember Canada's veterans who serve in times of conflict and war. It was once a cornerstone of the community, but as the years wore on since the opening of the building in 1946, the wear and tear became more apparent in the infrastructure on and off the ice. By 2020, the facility was on the verge of closing down due to declining membership and an ever-growing list of renovations needed to keep the facility operating.
It's a familiar story around Canada: a curling club with an aging infrastructure forced to close because of a stockpile of bills and decreasing membership. Laura Derry decided this ending wouldn't be the one her club faced and instead composed a plan to keep the club running while developing new purpose and potential.
The curling club's leadership group recruited Derry, who has a background in government relations and fundraising, to determine a plan of action to save the two-sheet curling facility.
First, Derry sent out a survey to its 150 members to see if the Legion was sustainable without the operation of the curling club. She received close to a 90 per cent response rate, and the message was loud and clear. An overwhelming 97 per cent of responses indicated the Legion was only sustainable with the attached curling rink.
With that information in hand, Derry knew they would need funds to complete the project. Her first ask was to its members. The club asked for loans from its members and received about $30,000 with a plan to repay the loans over three years. In the end, and thanks to the final result, around two-thirds of that total turned into donations.
From there, the project snowballed with ongoing grant applications and fundraising initiatives of big and small underway. As Derry and her team saw it, every little bit of assistance and support was helpful, including a 2022 Curling Day in Canada $5,000 grant the club received for winning a contest during last year's nationwide celebration of the sport.
The facility also received grants from the Government of Canada's New Horizons for Seniors Program to pay for a new chiller, a grant from Canada Economic Development to fund a new condenser, and a variety of other funding for projects involving the interior and exterior of the curling club, a furnace upgrade, a dehumidifier, new brooms and new stones.
Every bit of fundraising helped, from the large grants to the small fundraising campaigns that brought in steady cash flow. It all started from the comfort of Derry's livingroom, where she sold poppy scarves online around Remembrance Day and gathering items at the grocery store for frequent gift basket raffles on Facebook and social media. The baskets would be of a different theme each time – a breakfast basket, Remembrance Day basket and Thanksgiving Day basket, for example.
Derry, President of Royal Canadian Legion Branch 121, is a big believer in getting to know her club members to determine their needs and strengths and interests as individuals. Derry herself has a history of seeking grants and applying for them. It is a big task for many people and can feel overwhelming, but Derry says that once the groundwork is done for one application, the base work for others is there, making it easier to apply.
"There's so much money out there that governments and different foundations and companies want to give to groups like us," Derry said.
Ultimately, she led the charge in raising over $250,000 in grants, donations and fundraising.
With money starting to flow and renovations in need, she reached out to club members to see which ones had strengths as general contractors and renovation specialists. From there, she established her band of merry men and women, a dedicated group of 40 volunteers who spent much of the downtime during the pandemic putting the funds to use and updating the facility.
The group repaired water leaks in the basement and installed a new chiller. New wood flooring was set, replacing the old orange carpets covering the facility. New lighting was installed, and a new accessible bathroom was implemented. The group upgraded the bar with beautiful stone lining and the kitchen was updated with a new range and cupboards.
The curling shed interior was also upgraded, as it was in pretty bad shape due to not being used for much of the pandemic. The walls were made of old plywood and filled with mildew due to the inactivity. The Otterburn Legion Memorial Curling Club crew installed new stained wood and vinyl siding, a fresh coat of paint for the ceiling and a new dehumidifier. The prices of many goods have inflated over the past couple of years, including the lumber needed for the siding. This is where the club's Curling Day in Canada grant of $5,000 came in handy as it helped alleviate some of the added expense.
CLICK HERE TO SEE PHOTOS AND VIDEO OF THE RENOVATION.
"I just want to say thank you to Curling Canada for helping us make our dream come true," Derry said. "The grant was a gift for us and really came in handy. It helped us subsidize some of the things we wanted to do."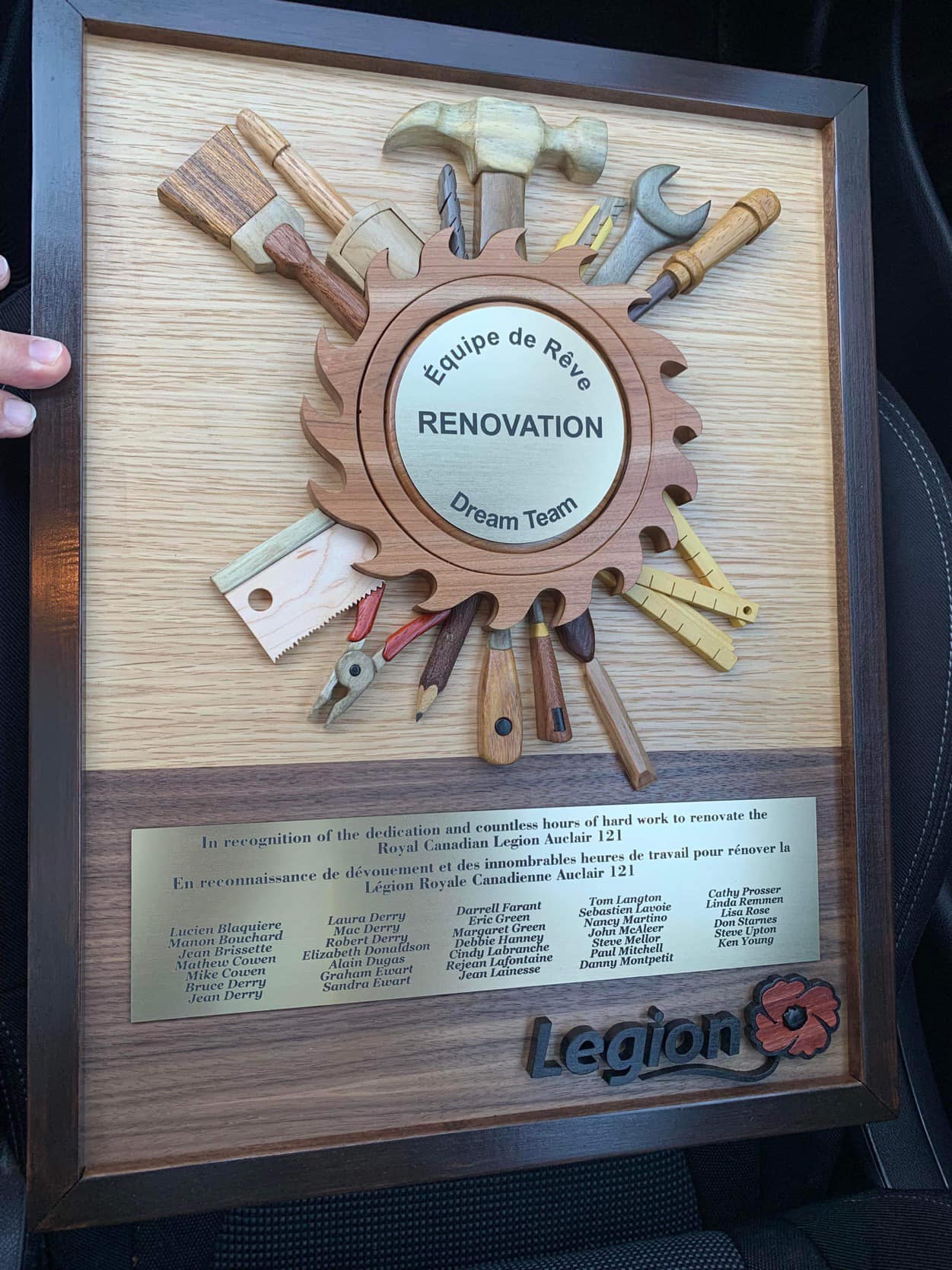 The project was just as much about building bonds as the renovation. From jokes about needing to "discard" the expired beer in stock (no, we're not talking about dumping it down the sink) to having some stability and structure during a difficult period during the pandemic, the renovation was more than just a project to update the rink.
"I'm telling you. It got us through Covid too," Derry said. "There were about seven of us that worked daily inside the building during Covid."
All the volunteers will have lasting memories from the project but also take a lot of pride in the incredible benefits that have come through a facility with a new lease on life.
Membership has increased by 60% following the renovation, with a total of 250 members made up of new faces in the community and some returning members who had previously left.
It's become a jewel of the community and the management is putting new emphasis on facility rentals. The Otterburn Legion Memorial Curling Club just finished a busy holiday season with rentals over Christmas, including for new groups that required accessible washrooms and facilities. This past December marked the first time in the facility's history that a wheelchair curler threw a stone.
"It brought new life into the place. It's amazing. People love being there," Derry said. "Everybody gets along and when you walk in, everybody knows your name. The atmosphere is just amazing how much it's changed. They see the camaraderie with everybody having a good time. People really want to be there and be part of it."
The Otterburn Legion Memorial Curling Club is open for business and held a senior regionals event earlier this year. The club remains in contact with Curling Quebec for future opportunities to host events and is looking into new events with neighbour curling clubs.
More opportunities and exposure are certainly to come now that the project is complete, and the members are proud to show off its new crown jewel.