ROCKY START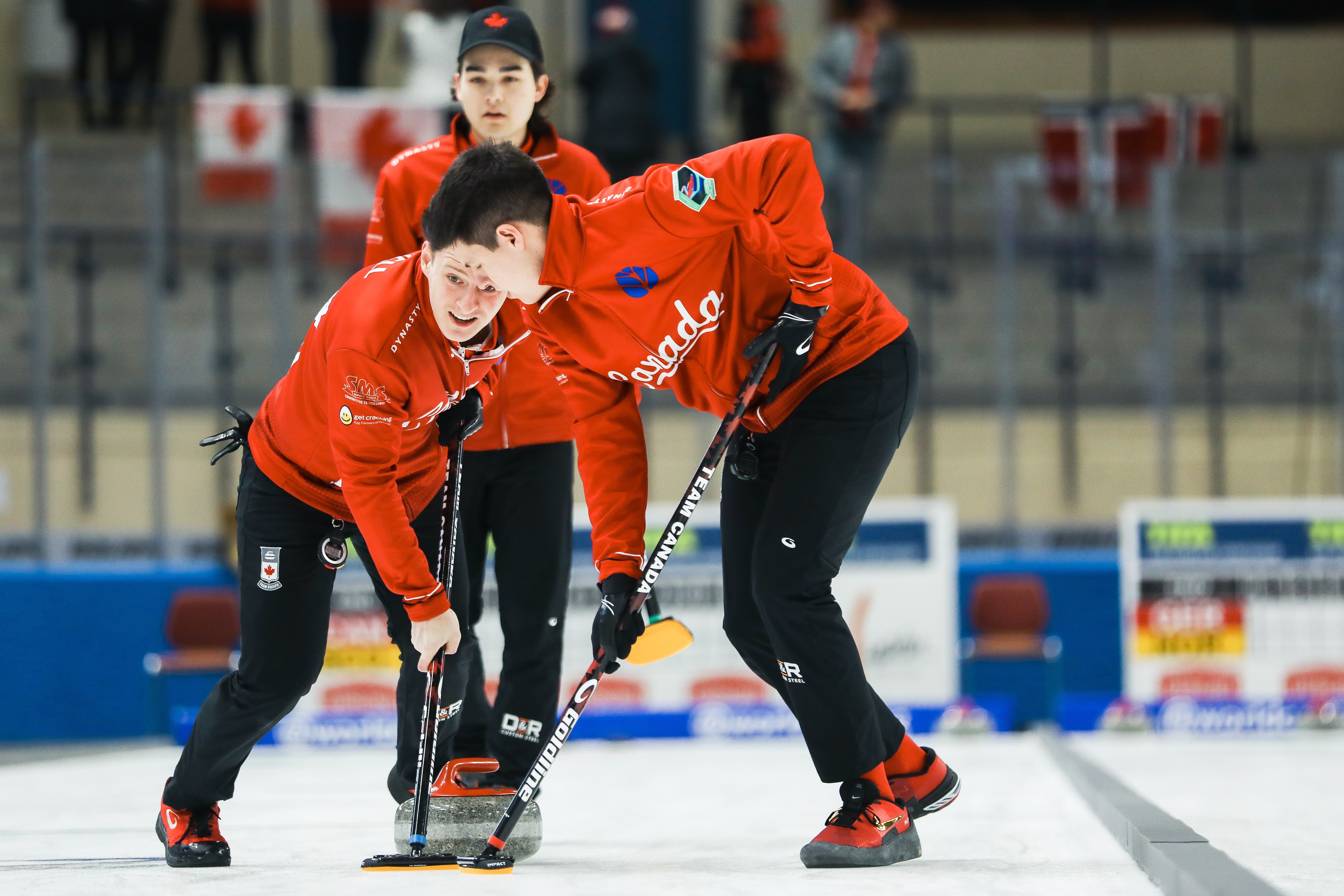 CANADA GOES WINLESS ON OPENING DAY AT WORLD JUNIORS
It was a long time coming, but it looks like Canada will have to wait a bit longer for a win.
After nearly a year of waiting, Canada's 2022 national champions finally got a chance to take to the ice at the 2023 World Junior Curling Championships in Fuessen, Germany.
Unfortunately, their debut in the red and white didn't go as planned.
Both Canada's junior men's and women's teams went winless on day one of the tournament, which features ten teams from each gender.
"It obviously wasn't the start we were hoping for," said Connor Deane, alternate for Team Canada's junior men, "We came up against a strong Scottish team and are looking forward to rebounding against China tomorrow."
Scotland started the game with the hammer, blanked the first, and scored two in the second. They didn't trail after that, and finished with a 7-2 win.
"It was a long year of anticipation," said Deane. "We're all pumped to be here. The venue is fantastic and the ice is great."
Skip Landan Rooney, third Scott Mitchell, second Jacob Jones, and lead Austin Snyder will have a chance to rebound with a two-game day on Sunday vs. China and Switzerland. 
The junior women didn't fare any better, dropping both games of their opening day.
Skip Emily Deschenes, third Lauren Ferguson, second Alison Umlah, and lead Cate Fitzgerald dropped their first game to Norway 7-4 in the morning, and lost to Sweden 7-5 in the evening draw.
They'll face South Korea on Sunday.
While not ideal, early losses don't spell disaster for the Canadians. With seven more games to play (eight for the men), there is still plenty of curling left before the top four teams qualify for the playoff round.
For scores, schedules and event information, visit: https://worldcurling.org/events/wjcc2023
For broadcast information and schedules, visit: https://worldcurling.org/2023/02/broadcast-schedule-wjcc2023/
.