Indigenous Rocks & Rings experience!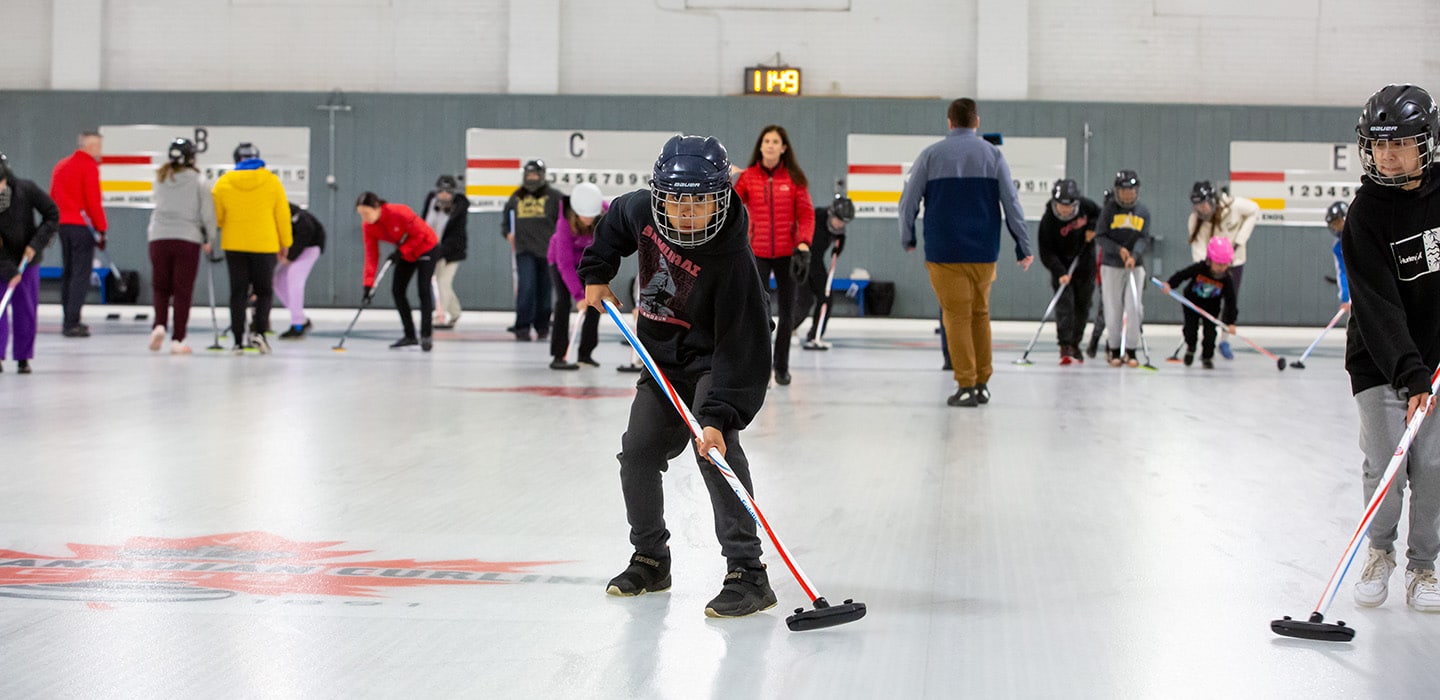 Indigenous-focused school experiences curling in school and on ice
Students at Kapapamahchakwew – Wandering Spirit School in Toronto experienced a week of fun this past December with an introduction to the sport of curling.
Part of a joint initiative between Egg Farmers Rocks & Rings and Curling Canada's For the Love of Curling program, it aims to introduce kids to curling who may not have other avenues to discover the sport and a visit with the students at Kapapamahchakwew got the ball rolling on the adventure.
Students in Grades 5-8 first experienced curling off the ice through Rocks & Rings in their own school gym. They were then welcomed for a morning of instruction at the historic Royal Canadian Curling Club. Instructors included Rocks & Rings staff as well as volunteers from the curling club who all donated their time to this initiative intended to introduce more Indigenous youth to the sport.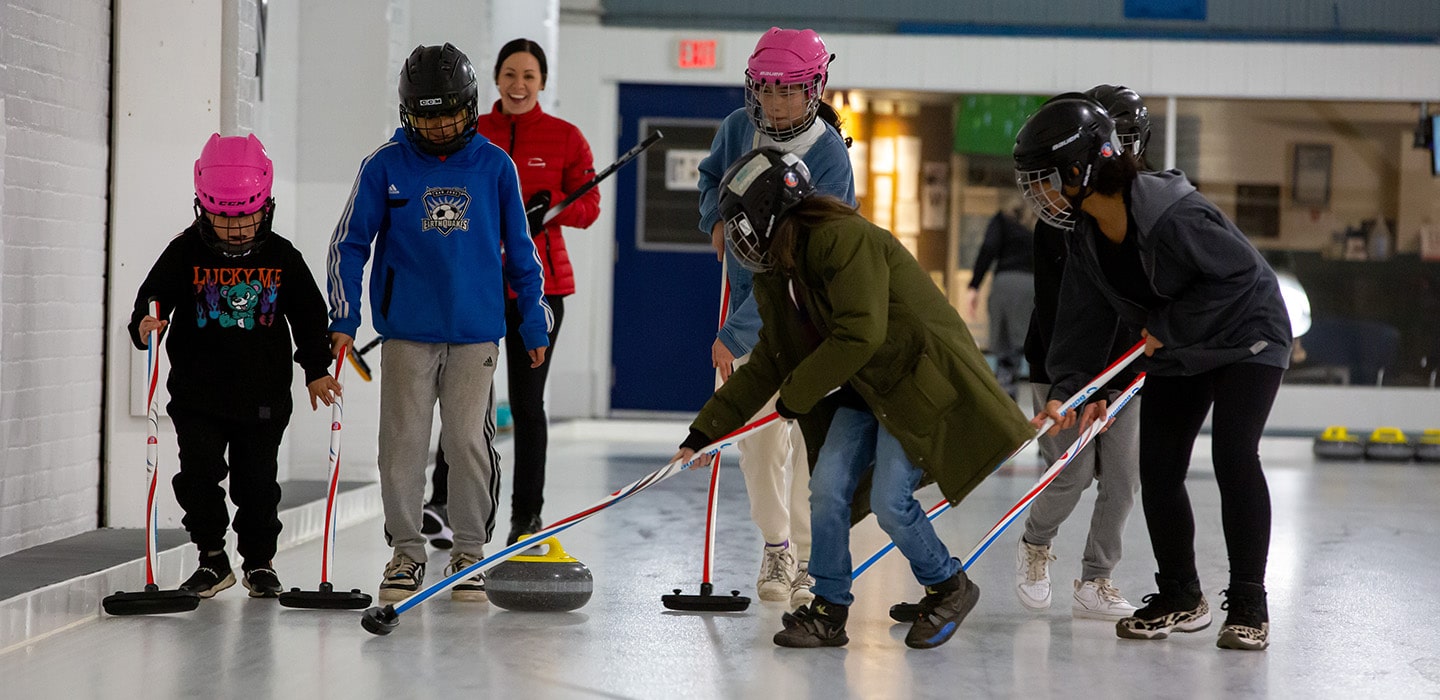 Kapapamahchakwew – Wandering Spirit School isn't your average Canadian school. In 1977, the school's beginnings were founded on the vision for a school that was culturally safe and nurtured its students' Indigenous identities. Today, Kapapamahchakwew provides an opportunity for Indigenous children to learn about Anishinaabe cultural traditions.
The opportunity to introduce the students to curling was met with great enthusiasm by Teacher/Librarian Heather Webb Makin, an avid curler herself. "The opportunity that Rocks & Rings provided for our school was amazing," said Webb Makin. "This program is a fantastic opportunity for students from all backgrounds to experience and enjoy a great winter sport."
Webb Makin also remarked on the positive experience with the instructors and the Royal Canadian Curling Club. "The instructors and staff were kind, helpful and good sports when it came to teaching curling. [It was] the best field trip ever."
When asked about their thoughts on the experience, students were equally excited and appreciative of the opportunity. "It was very inspirational," said Grade 7 student Lennox Cote. "It opened my mind to new things."
During the on-ice session, students quickly picked up on the fundamentals and some asked questions about how they could get a chance to play again or if there was an afterschool program available. It is precisely this piqued curiosity that Curling Canada's For the Love of Curling program aims for when allocating funds.
"Curling can become an even better sport when we welcome new perspectives and diversity into the game. It starts with school-based programming and the Egg Farmers Rocks & Rings Program is continuously finding ways to introduce the sport to new youth," said Curling Canada CEO Katherine Henderson. "We're proud to support the ingenuity displayed by Egg Farmers Rocks & Rings programming and the important work they are doing to grow the sport."
Opportunities like this are made possible by the generosity of the Canadian curling community and valued partners like Curling Canada.
Click here to learn more about Egg Farmers Rocks & Rings presented by Curling Canada and how you can bring it to your school. Click here to learn more about Curling Canada's For The Love Of Curling initiatives.
Click here to view the segment aired on TSN during Curling Day in Canada.