Stealing the win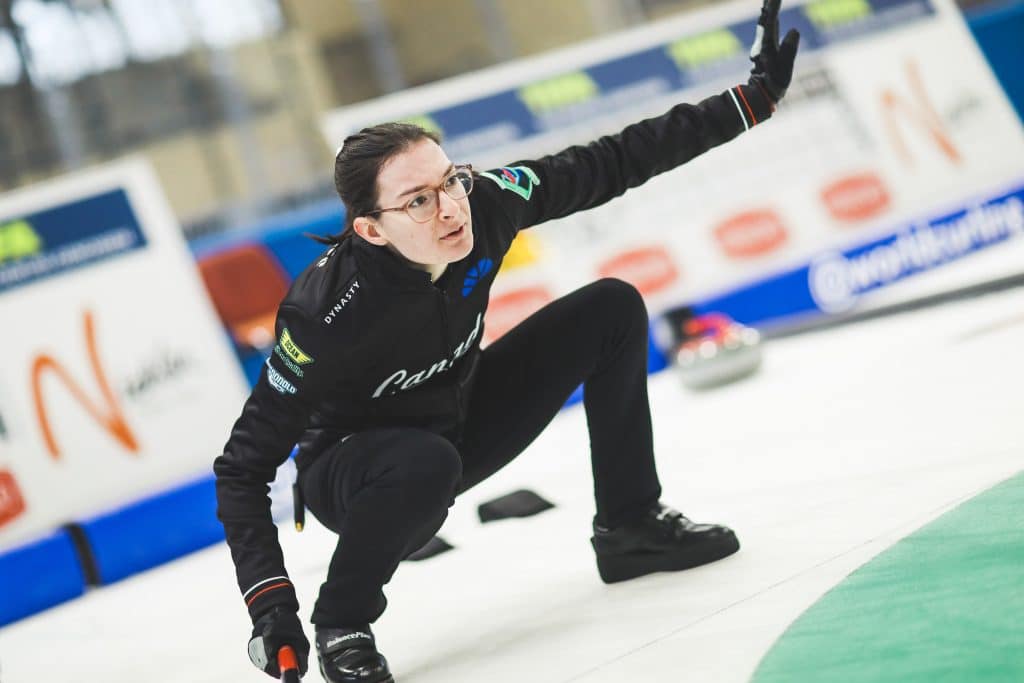 Canadian junior women pull off back-to-back steals to defeat Germany
Wins have been hard to come by for the Canadians at the World Junior Curling Championships in Germany.
The most recent win took a bit of extra effort, and a bit of extra time.
Steals in both the tenth and the 11th end earned Emily Deschenes, Lauren Ferguson, Alison Umlah, and Cate Fitzgerald a win over Germany's Sara Messenzehl.
The extra end win was only the second of the week for the Canadian women, who dropped a 9-7 decision to the United States earlier in the day.
While playoffs are certainly out of the picture for Deschenes and her Halifax-based team, there is still much to play for in their last game of the week versus Switzerland. A win on Thursday could tie them for sixth place in the field, which may avoid relegation to next year's B Group championship.
This version of Team Canada (supported by coach Mary Matatall, team leader Lori Johns, and former skip Taylour Stevens) had to play in the B Group championship in December, going undefeated and qualifying for this event. They'd like to spare next year's Canadian representative the same hassle.
The Canadian junior men's team skipped by Landan Rooney is in a similar position after another loss today to Italy.
Although they started strong, holding a 3-0 lead at the 5th end break, a score of three in the sixth and a steal of two in the seventh turned things around for the Italians.
The loss was the fifth for the Whitby, Ontario-based Rooney, Scott Mitchell, Jacob Jones, and Austin Snyder. With two games with Germany and the United States remaining, a win or two would go a long way to avoid the bottom three spots in the standings – and the B Group relegation that comes with them.
The Canadian men, supported by coach Collin Mitchell, team leader Jeff Hoffart, and fifth player Connor Deane did not have to play in the B Group to qualify for this year's tournament. This spot was earned by Owen Purcell's 2022 team, who came home with a bronze medal.
Thursday is the final day of round robin play. Semifinals for the top four teams of each gender will take place on Friday.
For scores, schedules and event information, visit: https://worldcurling.org/events/wjcc2023
For broadcast information and schedules, visit: https://worldcurling.org/2023/02/broadcast-schedule-wjcc2023/