Swiss bliss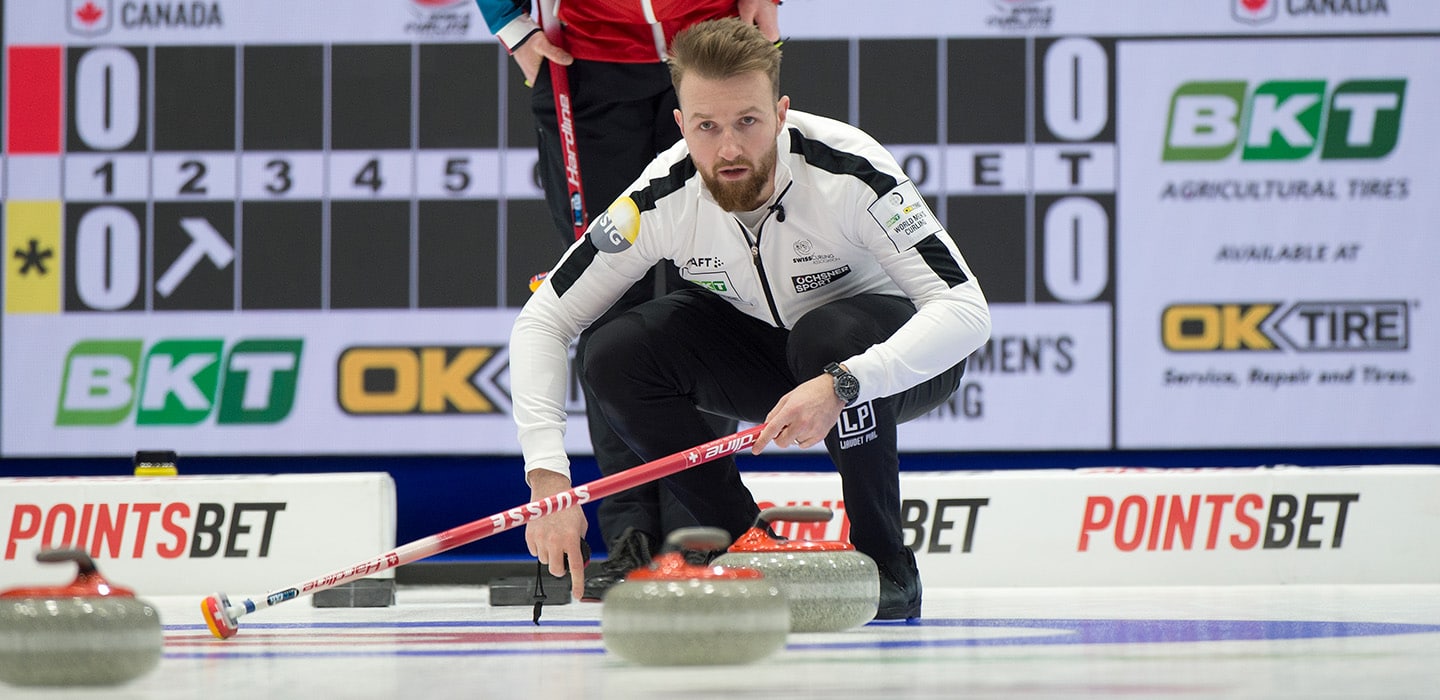 Team Switzerland rebounds from first loss at worlds 
Switzerland's place in the curling world has been well established by four-time women's champions Team Silvana Tirinzoni, but skip Yannick Schwaller says he has a pretty good men's team in the Alps, too.
Schwaller continued his fine play at the 2023 BKT Tires & OK Tire World Men's Curling Championship at TD Place in Ottawa with an 11-4 win Monday evening over previously unbeaten Team Norway, skipped by Magnus Ramsfjell.
The result left both teams deadlocked in second place with 4-1 records, a full game behind leaders Team Sweden.
The Swedes, skipped by Niklas Edin and sitting idle Monday evening, have won their first five games and sit atop the standings as they seek to win a fifth straight tile.
Schwaller, who skips but leaves the fourth stones to Benoit Schwarz, is a former world junior champion but has yet to win a European or world championship.
But this could be the year, judging by his results over the first three days of round-robin action. The win over Team Norway was a nice rebound after Team Switzerland suffered its first hiccup earlier in the day in a loss to Team Italy.
"The bounce back is really important after a loss," said Schwaller. "Communicate well, have a good feeling, stay positive out there. We did a good job doing that."
The Swiss jumped ahead with a quick three in the first end, but the Norwegians responded with two in the second.
Game on.
But a critical error by Ramsfjell came in the very next end when he was short of the rings when trying to hide his last rock while facing two enemy stones. Schwarz had a simple draw for three more and Team Norway was forced to chase, to no avail.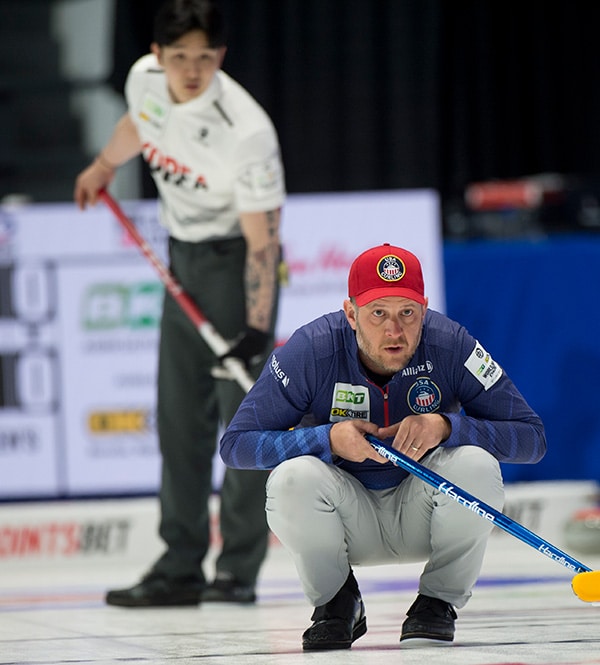 The jockeying for position continued in the evening draw, and making a move up the standings was Team Italy, skipped by Joel Retornaz. The Italians, who lost the first two games, won their third in a row, with a 7-2 victory over Team Germany (1-4), skipped by Sixten Totzek.
The win moved the Italians into a sixth-place tie with skip Brad Gushue's Team Canada with 3-2 records. They trail both Japan and Scotland who sit tied in fourth place with 3-1 records.
Team Canada jumps back into action Tuesday afternoon with a game against Team Czech Republic (2-3), skipped by Lukas Klima, which came back from a 3-0 deficit Monday evening to defeat winless Team Turkey (0-5), skipped by Ugurcan Karagoz, 7-6 in an extra end.
The United States also recovered from its slumber and won its second straight game after dropping its first three. Skip John Shuster, the 2018 Olympic gold-medal winner, scored early and often en route to a whopping 11-5 win over Team South Korea (1-4), skipped by Byeongjin Jeong.
The top six teams qualify for the playoff round, with the top two receiving a bye while the remaining four play in the first round. The medal games will be played Sunday, April 9.
The 2023 BKT Tires & OK Tire World Men's Curling Championship continues Tuesday with draws at 9 a.m., 2 p.m. and 7 p.m. (all times ET).
Live scoring, standings and statistics for the 2023 BKT Tires & OK Tire World Men's Curling Championship are available by CLICKING HERE.
TSN and RDS will provide coverage of the 2023 BKT Tires & OK Tire World Men's Curling Championship. CLICK HERE for the complete schedule.
For ticket information for the 2023 BKT Tires & OK Tire World Men's Curling Championship, go to www.curling.ca/2023worldmen/tickets/
This story will be available in French as soon as possible at www.curling.ca/2023worldmen/nouvelles/?lang=fr