Canadian teams cruise!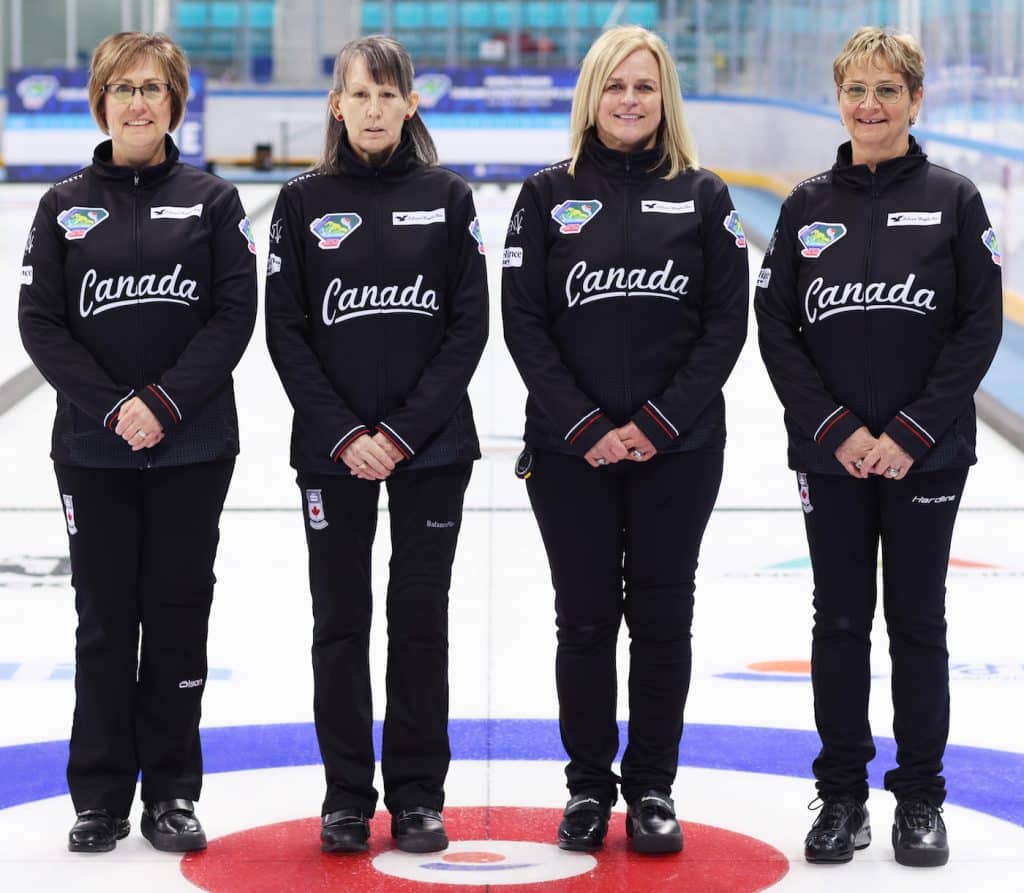 A perfect Saturday in South Korea at the World Seniors
Team Sherry Anderson kicked off its quest for a record third World Senior Curling Championships gold medal in dominating fashion Saturday at the Gangneung Hockey Centre.
Anderson and her Saskatoon-based team — vice-skip Patty Hersikorn, second Brenda Goertzen, lead Anita Silvernagle and national coach Bill Tschirhart — rolled to a 12-1 win over Japan's Team Miyuki Kawamura in their opening game of the 2023 World Seniors.
It capped a perfect day for Canada's entries as Ottawa's Team Howard Rajala was a winner over Belgium to improve to 2-0 in the event.
It was an ideal start for Team Anderson, the five-time Canadian senior women's champions who are eager to make up for the disappointment of falling short of the medal podium at the 2022 World Seniors in Geneva, Switzerland.
"Well, you know what? We realized that there's no guarantee you're ever going to get back here," said Anderson. "So we said this might be our last chance to come and win again and last year did leave a little bit of a bad taste in our mouth. It just didn't pan out like we wanted things to go but we're all competitors. So you always want to come and win. That's your main goal, to finish first, so that wouldn't have changed regardless of what happened last year."
The Canadian team, winners of World Seniors gold in 2018 and 2019, built a big early lead thanks to a count of four in the first end and another three in the third, sandwiched around a single point for Japan in the second.
Canada would put the win away with consecutive deuces in the sixth and seventh ends, prompting a Japan concession.
"We can improve on what we did today, for sure," said Anderson. "I mean, the Japanese, even the first end, it was one shot (a Japanese miss) that changed it around. We could have been looking at three or four if she makes a double, so we can be a little bit sharper. But that was the first game and we've been sitting around for a few days and not on the ice for a while. So hopefully tomorrow will be a little bit better."
Team Anderson returns to the ice Sunday at noon (11 p.m. Saturday ET) against Sweden's Team Camilla Noreen. Noreen is a three-time silver-medallist at the World Mixed Doubles Championship.
In the earlier draw, Team Rajala produced a tidy 6-1 win over Belgium's Team Stefan Van Dijck (0-2) in a game that tested the patience of Rajala, vice-skip Rich Moffatt, second Chris Fulton, lead Paul Madden, alternate Phil Daniel and Tschirhart.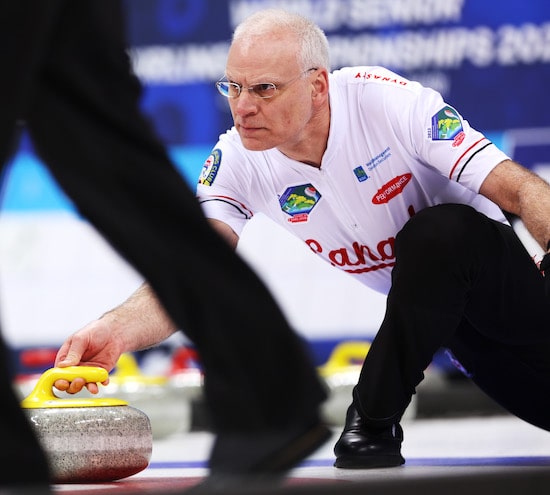 The Canadians would put a first-end deuce on the scoreboard, but then had to ride out four ends of wide open hits as the Belgiums refused to put any guards in play. After three blanked ends, Belgium gave the hammer back to Canada in the fifth when Van Dijck nose-hit on another blank attempt.
Canada would immediately respond in the sixth end with another deuce to essentially put the win in the bank and improve to 2-0.
"Even when we tried to get a little more aggressive and throw centre guards, we missed and came into the house, so that let them keep hitting," said Moffatt. "But we were OK with that; it lets you work on the technical aspects of your throwing, which we need a little bit of work on still.
A stolen deuce in the seventh convinced Belgium that it was time to offer handshakes.
"We were OK with the wide open strategy; it's the way they wanted to play and we were OK with it, too, because we still have a good chance of getting a win," said Moffatt. "And the ice was really good today. It stayed fast the whole time; the best conditions so far by far. So that's a very good sign."
Sunday, Team Canada takes on Hungary's Team Gyorgy Nagy (1-0) at noon (11 p.m. Saturday ET).
For Team Canada updates, go to www.curling.ca. Follow us on Twitter, Instagram and Facebook.
For the list of teams, draw information and live scoring, visit the event website, worldcurling.org/events/wscc2023/
The French version of this story will be posted as soon as possible at www.curling.ca/?lang=fr