Career Opportunity: Director of Finance/Directeur(trice) des finances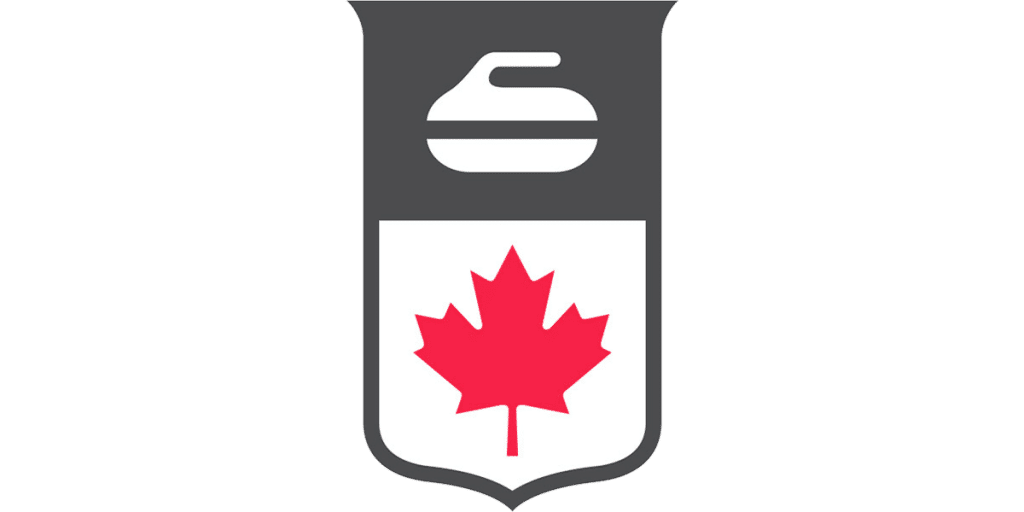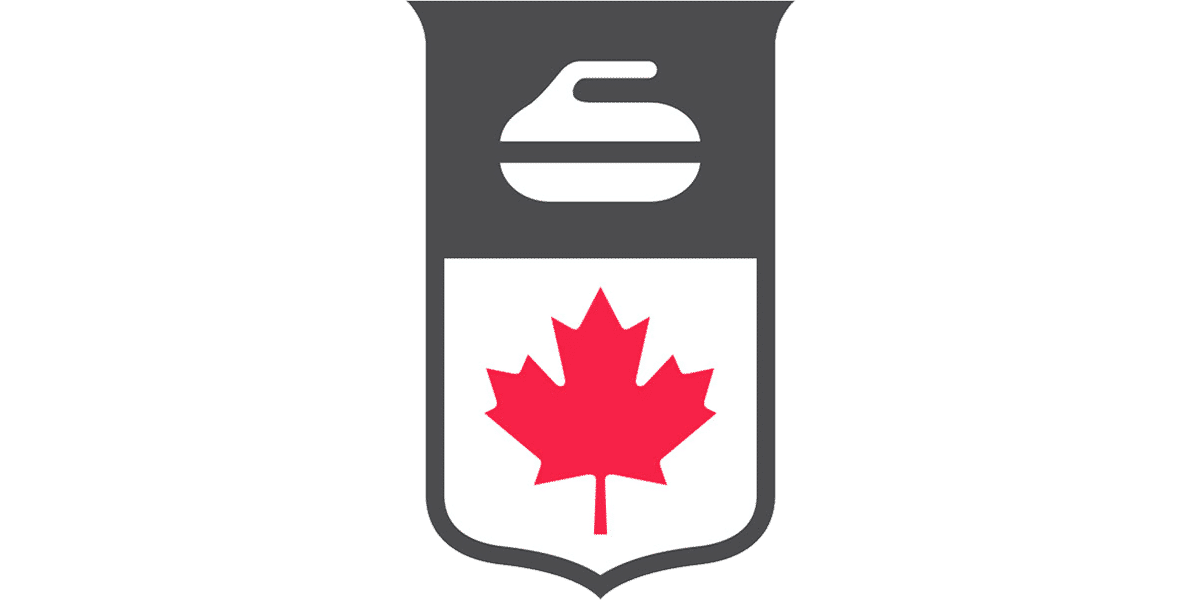 *Description du poste en français à suivre
Curling Canada
Curling Canada is a National Sport Organization (NSO) and the leading expert and growth engine for Curling Excellence in Canada. Our exclusive purpose and function are to promote amateur athletics in the form of curling in Canada, on a nation-wide basis. We manage high performance programs (i.e., Team Canada,) select and manage national teams, and we have the exclusive right to name teams to World Competitions and Canadian Olympic organizations. We focus on serving our members (the Provincial, Territorial or Regional Curling Associations) and all of their associated clubs and curlers throughout Canada, with a plethora of services and resources from governance to marketing, to finance, data, and technology.
Curling Canada is seeking a Director of Finance to join our team. Reporting to the Chief Executive  Officer, the Director of Finance will contribute to building the strategic direction of the Finance and  Accounting unit. As a hands-on and participative leader, the Director of Finance will manage and  develop an internal team to support various functions including risk management, government  reporting, purchasing, strategic and operational planning, IM/IT, legal services, and other administrative support.  
The Director of Finance will work a hybrid model, with regular attendance required in the Ottawa, Orleans office to effectively manage and collaborate with staff.
What You'll Be Doing:
• Provide strategic financial advice, insight, and analysis to the Chief Executive Officer (CEO), Senior Management Team, Board of Directors, and the Finance and Audit Committee. This includes monthly and annual financial statements and reports, including appropriate analysis and recommendations
• Liaise with external auditors and the finance committee of the Board of Directors on the annual audit process and implement any necessary changes
• Oversee the annual budgeting and planning process in conjunction with the CEO and Comptroller and senior management team; administer and oversee all financial plans in collaboration with the Comptroller and Senior Management Team
• Oversee the regular report submissions required by Canada Revenue Agency, Charities Directorate, Industry Canada and other governmental departments and agencies as required • Review Comptroller's reports on all accounting activities including account reconciliation, accounts payable, accounts receivable, billing, credit and collections
• Review and approve with the CEO the operational budgets including those of the event managed properties
• Manage organizational cash flow and forecasting with the assistance of the Comptroller. • Provide support, through the Comptroller, to the Foundation Officer's administration of the Association's donation program and Curling Club Development Grant program • Oversee the implementation and updating of all necessary accounting practices • Provide direction to senior management on the allocation and use of resources • Analyze and make recommendation related to all major financial and business decisions • Ensure compliance with all applicable laws and regulations.
• Prepare annual submission to Sport Canada in cooperation with other members of the senior leadership team
• With the assistance of the Comptroller, ensure the necessary financial reports for Sport Canada, Coaching Association of Canada, Canadian Olympic Committee, Own the Podium and other appropriate funding sources are prepared and submitted
• Provides support to the CC Board of Governors and oversees the organization of meetings and strategic planning sessions
• Represent CC in all matters pertaining to property management, including liaison with landlord, banking institutions, ensuring proper security, safety and cleanliness of premises • Act as liaison on legal matters
• Responsible for the leadership, innovation, governance, and management necessary to identify, evaluate, mitigate, and monitor CC's operational and strategic risk
• Ensures the organization's risk management policies and strategies are in compliance with applicable laws and regulations
• Participate as a member of the Senior Management Team
• Work in a manner that preserves confidentiality and seeks to minimize risk • Work in a manner that incorporates the elements of a high performance organization • Incorporate and strengthen collaborative and interdisciplinary teamwork • Respect and value the diversity of communities and individuals
• Provide leadership to the Corporate Services Team by keeping them informed and engaged, providing ongoing performance feedback, coaching and guidance
• Support Occupational Health and Safety policies and procedures
• Positively represent CC with internal and external stakeholders
• Ensure Chief Executive Officer is informed of key issues involving Corporate Services as well as the organization as a whole
What you Need To Be Successful:
Qualifications
● Accounting designation (CPA)  
● Bachelor Degree in Business Administration or Commerce
● Minimum 8 to 10 years experience in a senior management role
● Demonstrated expertise in Risk Management
● Experience either as an employee or board member of a nonprofit organization; must be familiar with nonprofit finance and accounting regulations
● Solid background in Government compliance and reporting and adherence to critical government reporting deadlines
● Experience in applying and reporting for Federal Government funding and out of source funding
● Demonstrated experience with government contribution agreements and deferred revenues
● RCAAA government remittances experience
● Experience working in not-for-profit and/or sport sector
● Excellent judgment and creative problem solving skills including negotiation and conflict resolution skills
● Strong mentoring, coaching experience to a team with diverse levels of expertise
● Entrepreneurial team player who can multitask
● Superior management skills; ability to influence and engage direct and indirect reports and peers
● Self-reliant, good problem solver, results oriented
● Energetic, flexible, collaborative, and proactive; a team leader who can positively and productively impact both strategic and tactical finance and administration initiatives.
● Exceptional written, oral, interpersonal, and presentation skills and the ability to effectively interface with senior management, CC board of governors, and staff.
What We Offer
The salary range for this position is dependent upon experience. Curling Canada offers competitive benefits including RRSP matching. The incumbent will be provided a laptop and a cell phone for remote work purposes.
Ideally, we are looking for candidates who want a long-term role and who have the right work ethic, a lot of common sense and initiative and who thrive in a fast-paced, teamwork environment.
Due to the volume of applications, only qualified candidates will be contacted.
We offer a welcoming, inclusive, and supportive environment with a focus on Teamwork and Collaboration. You will be heard! You will grow! We provide support for ongoing professional development and growth.
Interested applicants may apply to [email protected]. No agencies please.
Come as you are. You are welcome here! Curling Canada is deeply committed to promoting diversity, advancing equity, and fostering a culture of inclusion. Therefore, we invite applications from all walks of life, including marginalized and equity-seeking groups (i.e. members of Black, Indigenous, and People of Colour (BIPOC) communities).
Directeur/Directrice des finances
Curling Canada est un organisme national de sport (ONS) et est le chef de file et le moteur de croissance de l'excellence du curling au Canada. Notre but et notre fonction exclusifs sont de promouvoir le sport amateur sous la forme du curling au Canada, à l'échelle nationale. Nous gérons des programmes de haute performance (c.-à-d. Équipe Canada), nous sélectionnons et gérons des équipes nationales et nous avons le droit exclusif de nommer des équipes pour les compétitions mondiales et les organisations olympiques canadiennes. Nous mettons l'accent sur le service à nos membres (les associations provinciales, territoriales ou régionales de curling) et à tous leurs clubs et curleurs associés partout au Canada, avec une pléthore de services et de ressources allant de la gouvernance au marketing, en passant par les finances, les données et la technologie.
Curling Canada est à la recherche d'un directeur ou d'une directrice des finances pour se joindre à son équipe. Relevant de la chef de la direction, le directeur ou la directrice des finances contribuera à l'élaboration de l'orientation stratégique de l'unité des finances et de la comptabilité. En tant que leader pratique et participatif, le directeur ou la directrice des finances gérera et développera une équipe interne pour soutenir diverses fonctions, y compris la gestion des risques, les rapports gouvernementaux, les achats, la planification stratégique et opérationnelle, la GI/TI, les services juridiques et d'autres formes de soutien administratif.
Le directeur ou la directrice des finances travaillera selon un modèle hybride, avec une présence régulière au bureau d'Ottawa (Orléans) afin de gérer efficacement le personnel et de collaborer avec lui.
Ce que vous ferez :
• Fournir des conseils, des informations et des analyses financières stratégiques à la chef de la direction, à l'équipe de direction, au conseil d'administration et au comité des finances et de la vérification. Cela inclut les états et rapports financiers mensuels et annuels, y compris les analyses et recommandations appropriées
• Assurer la liaison avec les vérificateurs externes et le comité des finances du conseil d'administration en ce qui concerne le processus d'audit annuel et mettre en œuvre les changements nécessaires
• Superviser le processus annuel de budgétisation et de planification en collaboration avec la chef de la direction, le contrôleur et l'équipe de direction; administrer et superviser tous les plans financiers en collaboration avec le contrôleur et l'équipe de direction
• Superviser la présentation des rapports réguliers exigés par l'Agence du revenu du Canada, la Direction des organismes de bienfaisance, Industrie Canada et d'autres ministères et organismes gouvernementaux, le cas échéant
• Examiner les rapports du contrôleur sur toutes les activités comptables, y compris le rapprochement des comptes, les comptes créditeurs, les comptes débiteurs, la facturation, le crédit et le recouvrement
• Examiner et approuver avec la chef de la direction les budgets opérationnels, y compris ceux des propriétés gérées dans le cadre d'événements
• Gérer les flux de trésorerie et les prévisions de l'organisation avec l'aide du contrôleur • Soutenir, par l'intermédiaire du contrôleur, l'administration par le responsable de la fondation du programme de dons de l'association et du programme de subventions pour le développement des clubs de curling
• Superviser la mise en œuvre et la mise à jour de toutes les pratiques comptables nécessaires • Fournir des orientations à l'équipe de direction sur l'affectation et l'utilisation des ressources • Analyser et formuler des recommandations concernant toutes les décisions financières et commerciales importantes
• Veiller au respect de toutes les lois et de tous les règlements applicables
• Préparer la soumission annuelle à Sport Canada en collaboration avec d'autres membres de l'équipe de direction
• Avec l'aide du contrôleur, s'assurer que les rapports financiers nécessaires pour Sport Canada, l'Association canadienne des entraîneurs, le Comité olympique canadien, À nous le podium et d'autres sources de financement appropriées sont préparés et présentés
• Fournir un soutien au conseil d'administration de CC et superviser l'organisation des réunions et des séances de planification stratégique
• Représenter CC dans toutes les questions relatives à la gestion immobilière, y compris la liaison avec le propriétaire, les institutions bancaires, la garantie d'une sécurité, d'une sûreté et d'une propreté adéquates des locaux
• Assurer la liaison pour les questions juridiques
• Responsable du leadership, de l'innovation, de la gouvernance et de la gestion nécessaires pour identifier, évaluer, atténuer et contrôler les risques opérationnels et stratégiques de CC • Veiller à ce que les politiques et stratégies de gestion des risques de l'organisation soient conformes aux lois et règlements en vigueur
• Participer en tant que membre de l'équipe de direction
• Travailler en préservant la confidentialité et en cherchant à minimiser les risques • Travailler d'une manière qui intègre les éléments d'une organisation hautement performante • Incorporer et renforcer le travail d'équipe collaboratif et interdisciplinaire • Respecter et valoriser la diversité des communautés et des individus
• Assurer le leadership de l'équipe des services généraux en la tenant informée et en favorisant sa participation, en lui fournissant un retour d'information sur son rendement, en l'encadrant et en l'orientant
• Soutenir les politiques et procédures en matière de santé et de sécurité au travail • Représenter positivement CC auprès des intervenants internes et externes • Veiller à ce que la chef de la direction soit informée des questions clés concernant les services généraux et l'ensemble de l'organisation
Ce qu'il faut pour être le candidat ou la candidate retenu(e) :
Qualifications
● Titre comptable (CPA)  
● Baccalauréat en administration des affaires ou en commerce
● Minimum de 8 à 10 ans d'expérience dans un rôle de direction
● Expertise avérée en matière de gestion des risques
● Expérience soit en tant qu'employé, soit en tant que membre du conseil d'administration d'un organisme à but non lucratif; doit être familiarisé avec les règlements financiers et comptables des organismes à but non lucratif
● Solide expérience en matière de conformité et de rapports gouvernementaux et respect des échéances critiques en matière de rapports gouvernementaux
● Expérience en matière de demande et de rapport pour le financement du gouvernement fédéral et le financement à la source
● Expérience avérée des accords de contribution du gouvernement et des revenus différés
● Expérience des remises gouvernementales des ACESA
● Expérience de travail dans le secteur à but non lucratif et/ou sportif
● Excellent jugement et compétences créatives en matière de résolution de problèmes, y compris des compétences en matière de négociation et de résolution de conflits
● Solide expérience en matière de mentorat, d'encadrement d'une équipe composée de divers niveaux d'expertise
● Esprit d'équipe entrepreneurial capable d'effectuer plusieurs tâches à la fois
● Compétences supérieures en matière de gestion; capacité à influencer et à initier les rapports directs et indirects ainsi que les pairs
● Autonome, excellent en résolution de problèmes, orienté vers les résultats
● Énergique, flexible, collaboratif et proactif; un chef d'équipe qui peut avoir un impact positif et productif sur les initiatives tant stratégiques que tactiques en matière de finances et d'administration
● Compétences exceptionnelles en matière d'écriture, d'expression orale, de relations interpersonnelles et de présentation, ainsi que la capacité d'interagir de manière efficace avec la haute direction, le conseil des gouverneurs de CC et le personnel
Ce que nous offrons
L'échelle salariale pour ce poste dépend de l'expérience. Curling Canada offre des avantages sociaux concurrentiels, y compris la cotisation égale au REER. Le titulaire disposera d'un ordinateur portable et d'un téléphone cellulaire pour le travail à distance.
Idéalement, nous recherchons des candidats qui veulent jouer un rôle à long terme, qui ont une bonne éthique de travail, beaucoup de bon sens et d'initiative et qui s'épanouissent dans un environnement de travail d'équipe et à évolution rapide.
En raison du volume de demandes, seuls les candidats qualifiés seront contactés.
Nous offrons un environnement accueillant, inclusif et de soutien avec un accent sur le travail d'équipe et la collaboration. Votre voix sera entendue et vous pourrez vous perfectionner! Nous accordons un soutien pour le perfectionnement professionnel continu et la croissance.
Les candidats intéressés peuvent postuler à l'adresse [email protected]. Pas d'agences s'il vous plaît.
Venez comme vous êtes. Vous êtes les bienvenus ici! Curling Canada est profondément engagé envers la promotion de la diversité, l'avancement de l'équité et l'établissement d'une culture d'inclusion. Par conséquent, nous invitons les groupes marginalisés et en quête d'équité, en particulier les personnes autochtones, noires et de couleur (PANDC) à présenter une demande.