The 'Owl' passes away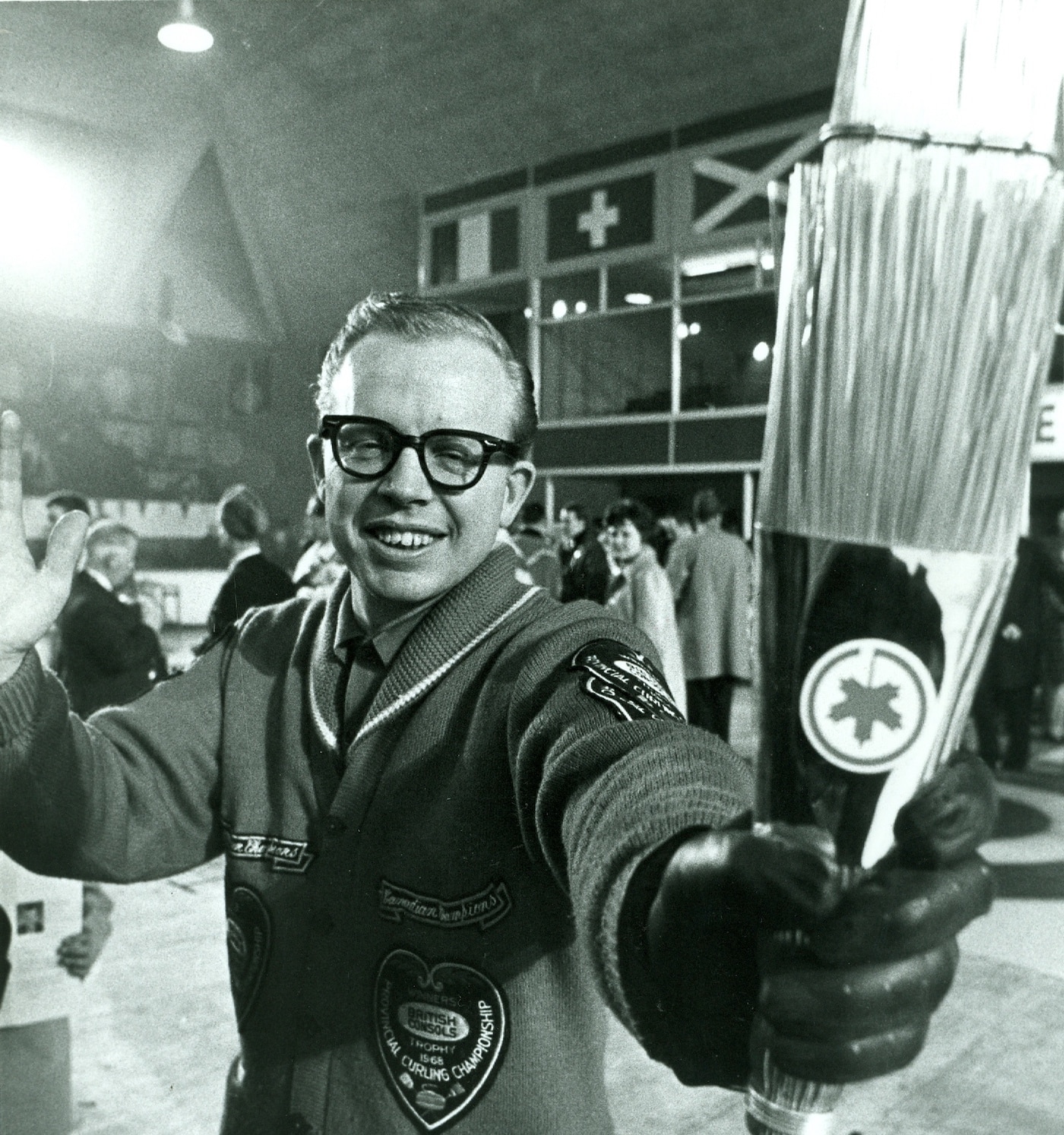 Three-time Brier, world champ Ron Northcott was a curling legend
There was a time when the top skips in Canadian men's curling were given colourful nicknames. There was The Wrench, of course, and Donny Digit, The Big O, The Snake, The Iceman and The King.
But no name made as perfect sense as The Owl: Ron Northcott of Calgary, who passed away Monday at the age of 87.
The nickname was iconic.
His moniker didn't really need much explanation, but one will be provided anyway. The nickname fit him perfectly. He wore horned-rim glasses, and, well, sliding out of the hack, looked very owl-like.
But he was hawk-like on the ice, a smart, agile predator who set an amazing record of success.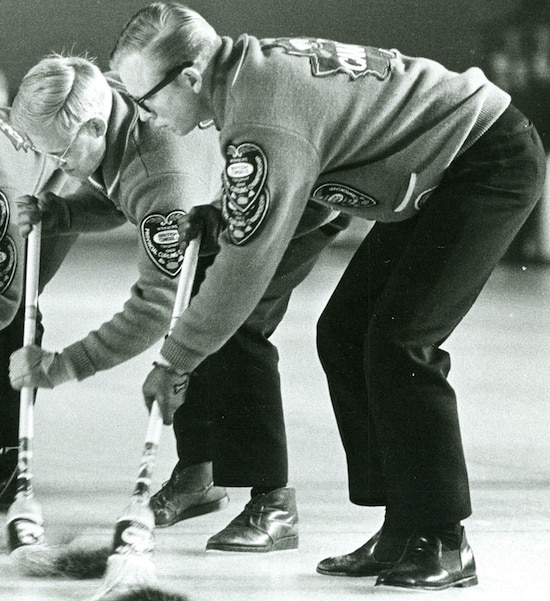 Northcott didn't always get mentioned as a 'best skip of all time' candidate, but go browse his stats and you'll find that the man who won three Canadian men's curling championships and three world titles does, in fact, have a very legitimate claim to that crown. Northcott and his terrific team from the Calgary Curling Club in the '60s simply dominated the men's game in Canada.
"I'm so sorry to hear my old skipper has passed away," said Bernie Sparkes from Chilliwack, B.C., who, along with lead Fred Storey, formed the dynamic front end that helped Northcott win Brier and world titles in 1966 (Halifax; Vancouver), 1968 (Kelowna, B.C.; Pointe-Claire, Que.) and 1969 (Oshawa, Ont.; Perth, Scotland).
It was an oddity that Northcott won those championships with three different vice-skips. He had Jimmy Shields in 1966, George Fink in 1968, and Dave Gerlach in 1969.
Sparkes said Northcott was one of the most gentlemanly, modest and sportsman-like curlers of his time, but a fierce competitor on the ice. Nobody was cooler under pressure.
"He was a true gentleman," said Sparkes. "He was very quiet and very kind to everybody.
"At the time he was probably one of the best curlers in the world. I think he was the best ice reader in the '60s. When you really had to read the ice he was one of the best at it. He acquired that from playing on various ice surfaces. He played on ice they wouldn't even consider playing on today."
Northcott alluded to that many times when he said playing in southern Alberta meant having to deal with Chinooks (a dramatic rise in winter temperatures accompanied by wind), which could play havoc with the ice.
Northcott would eventually pass his knowledge on ice-reading and strategy to the public through "Curling Tips," a column that ran in the Toronto Star from the late 1960s to the early '70s.
His coolness under fire was amazing.
"Many times the game was on the line and he'd come through," said Sparkes. "It was quite remarkable that he was able to do it almost every time."
Northcott, born Dec. 31, 1935 in Innisfail, Alta., began curling as a high school student and, curling on a team from Vulcan, won the Alberta schoolboy championship in 1953. He later joined the Calgary Curling Club, where he became a member of six Alberta men's championship teams, one as third and five as skip, and represented his province at the Brier six times in seven years.
Northcott has been highly decorated. He was inducted into Canada's Sports Hall of Fame in 1970, the Canadian Curling Hall of Fame in 1973 and the Alberta Sports Hall of Fame in 1980. He was later inducted into the World Curling Federation Hall of Fame in 2013 and, in 1976, made a Member of the Order Of Canada.
He was also voted Calgary's athlete of the year in 1966 and 1968.