Coaching interactions!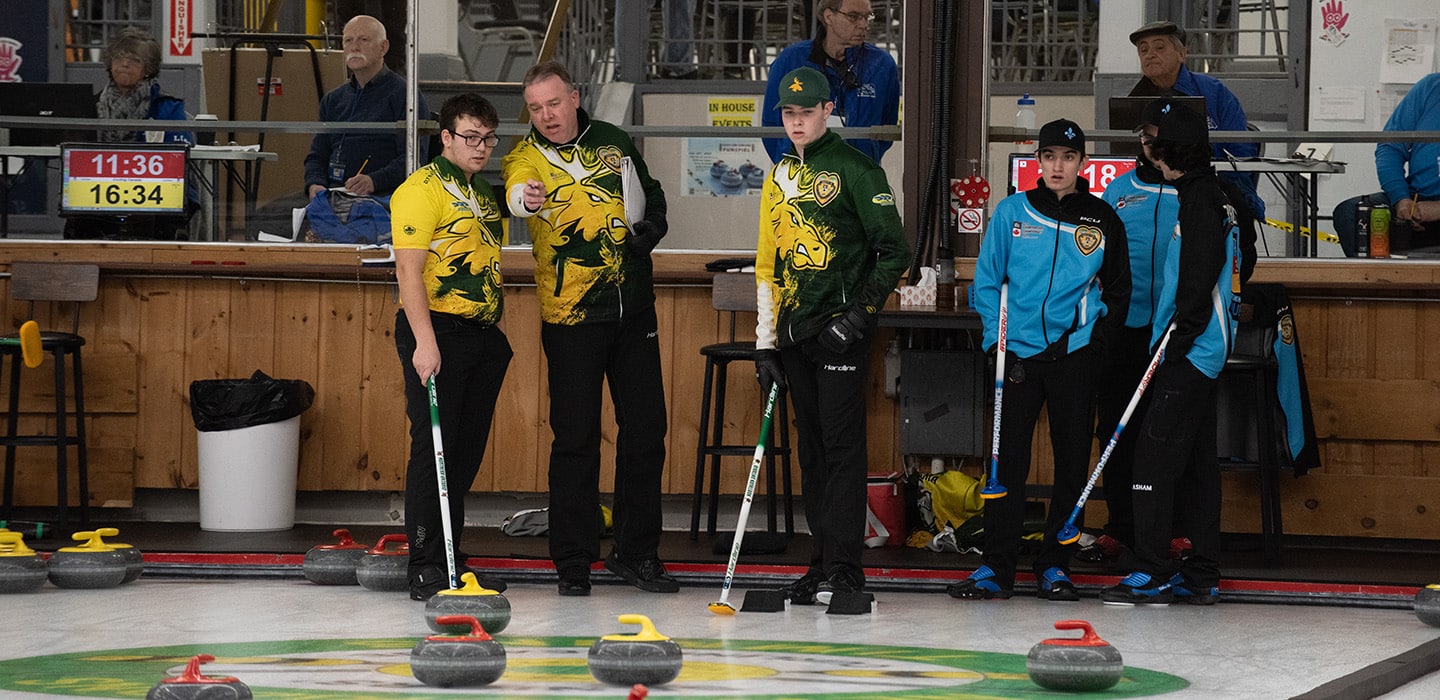 Curling Canada expands junior-aged pilot coaching program for 2023-24 season
Canada's junior curlers will continue to benefit from extra coaching at the 2024 Under-18 Canadian Curling Championships, and modifications to the rule will be implemented at the New Holland Canadian Under-21 Junior Curling Championships.
Curling Canada is extending the pilot project launched at last year's nationals, which allowed the coaches of junior teams multiple interactions over the course of the game, instead of the standard time-outs that were traditionally offered.
"For a long time, curling didn't really maximize the role of a coach," said Maurice Wilson, who was the mentor for coaches at last year's U-18 Canadian championships in Timmins, Ont. "If you look at football or basketball, the coaches are shouting instructions on every play. In curling, we tended to lock the coaches up behind the glass."
The concept is for young curlers to benefit from more consistent and timely feedback during the game and create more learning opportunities. In the past, once a team had used their time-outs, there was no opportunity to offer advice or to do any other coaching.
"I don't think it changes much for the good teams. They show up ready to compete," said Wilson. "But for teams who typically find themselves in the bottom half, this is a great learning tool for them. It's going to be a great benefit to them."
During each end of a U-18 game last season, a coach or player could call for a one-minute interaction, which allowed both teams to consult with their coaches for up to 60 seconds. Time clocks continued to run during these meetings, but teams started with an extra four minutes on the standard 30-minute clock.
New this season at the New Holland Canadian U-21 Juniors, two interactions can be held at any point in the first half of the game and two more can be used in the second half of the game. Again, thinking time will still run off the 38-minute clock.
At both events, the coaches will be allowed to meet with their teams for up to 45 seconds between ends, and one more interaction per team is allowed during an extra end.
"The coaches seem to love it," said Wilson. "There are maybe a few kinks to work out, but so far the interactions have been really valuable."
According to the rules, the coach is allowed to move from end-to-end along with the team so that when an interaction is called, the meeting can be held quickly.
"There are still some challenges, but we've been taking a lot of feedback. There are some really good coaches at this level," said Wilson. "I've discussed the interaction with players and coaches from all over Canada, and they all seem to believe that this is a really good learning opportunity."
For the U-25 NextGen Classic and U SPORTS/CCAA events, the typical two 60-second timeouts will still be offered, along with the chance to chat with coaches between ends.