GETTING TECHNICAL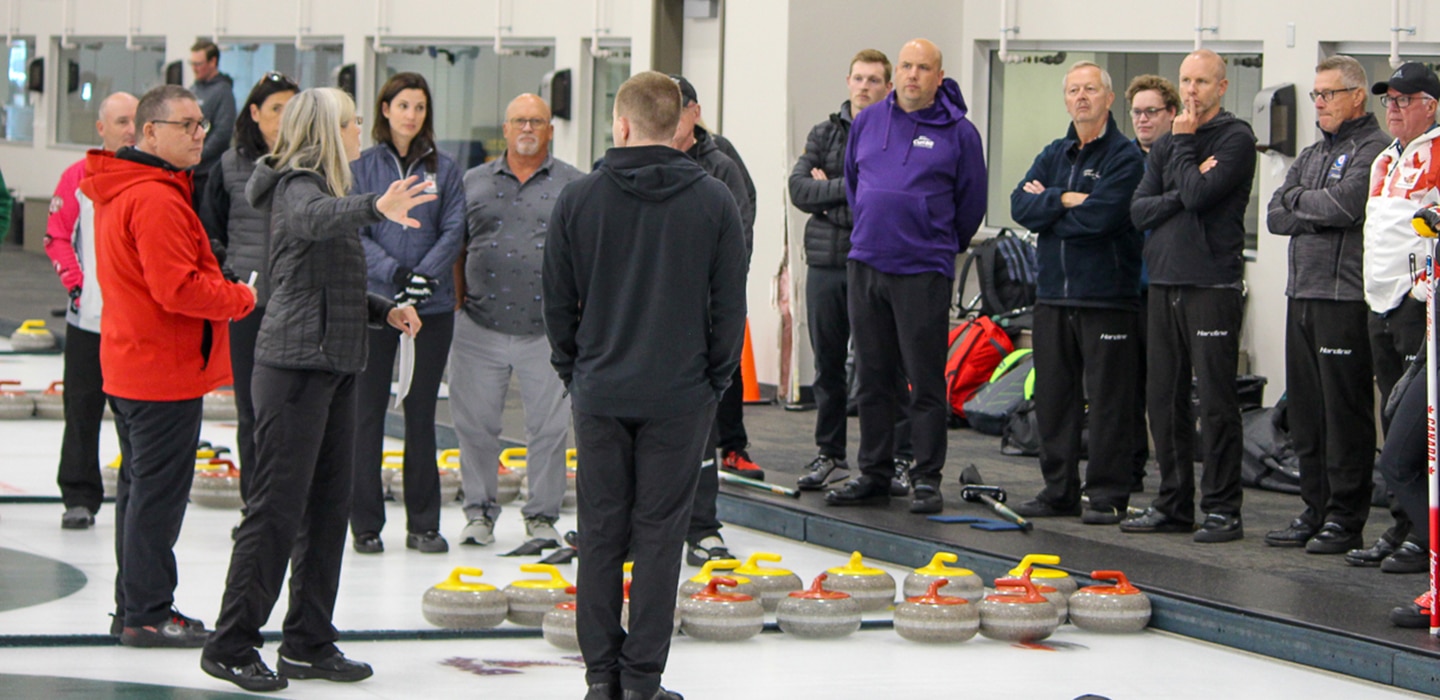 Member Associations reps get techincal review from Curling Canada coaches
Although the calendar still says it's August, curling season is kicking into gear across the country.
In Edmonton, this week, several camps, clinics, and competitions are scheduled at the Saville Community Sports Centre, starting with a Technical Review for all Member Associations run by Curling Canada High Performance Staff.
"The key is for all of us to start the season on the same page, with a focus on technical excellence.," said Helen Radford, Manager of Youth Curling and NextGen programming for Curling Canada. "Having David [Murdoch] kick it off this morning really set the tone."
Murdoch, heading into his first full season as Canada's High Performance Director, was on hand to present a delivery technical review, along with high profile coaches like Jeff Hoffart, Rob Krepps, Viktor Kjell, Renee Sonnenberg, and Glenn Paulley. Several former champion curlers are also part of the group. 
"Today is all about knowledge transfer," said Paulley, who was there to present the latest research on effective brushing. "We have some of the best coaches in Canada, some past champions like Shannon Kleibrink, Pat Simmons, Lisa Weagle, and others. The idea is to transfer as much high performance coaching knowledge as possible to the rest of the coaches across Canada."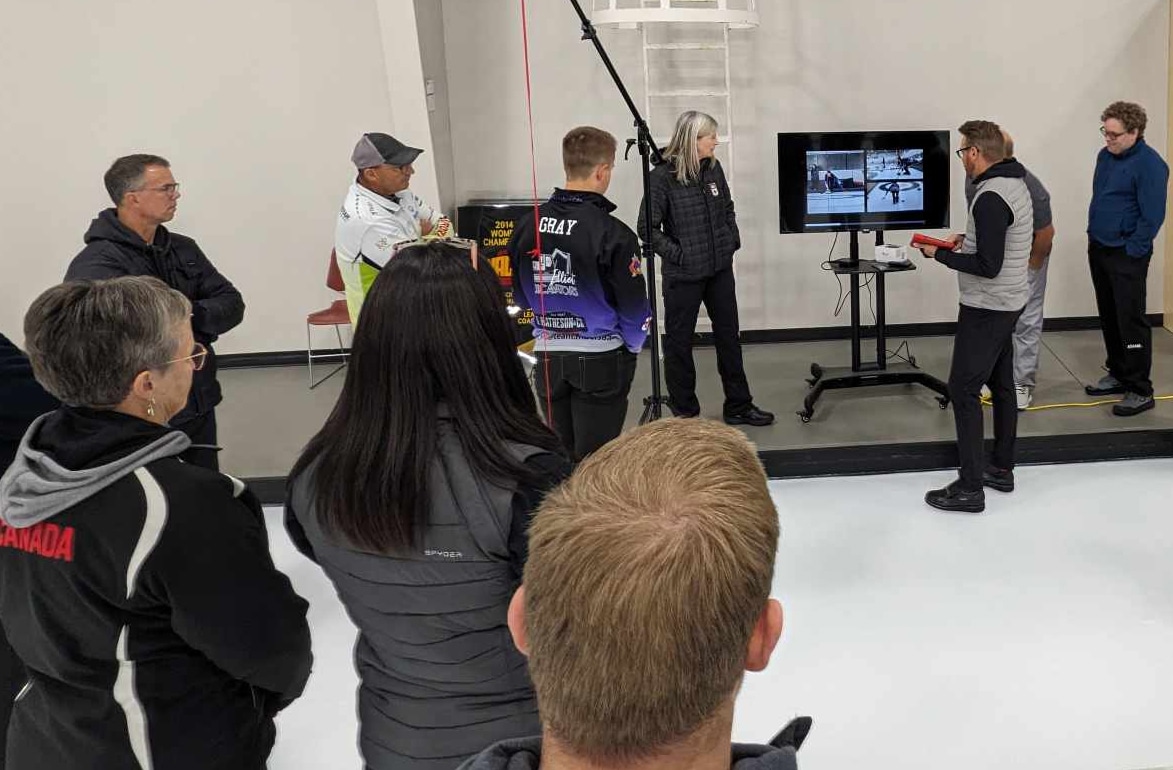 Krepps presented a session on running effective drills, while Hoffart demonstrated a new simultaneous three-camera view for video analysis.
"We're not just looking at the nuts and bolts of technical stuff, but how to teach it," said Paulley. "What's the best way to get the athletes to understand, how can we demonstrate things better, or use new technology to do that? Using the technology we have today, it's much easier to do that it was a few years ago… and for a reasonable cost." 
"It's a lot of little things, and a lot of confirmation," said Radford. "It's nice to know that what you know is right, and what you need to do. And now, maybe there are some things you need to do differently. But we're trying to get everybody working in the same direction, with the same tools."
Almost all Member Associations sent at least one rep to take part in the clinic. Some sent several coaches to take in the sessions.
"We've seen some absolutely fantastic material already today," said Paulley. "Some of the concepts are pretty novel, but mostly in the way that the information gets passed to the athletes. That's going to be a challenge moving forward, but the senior coaching staff at Curling Canada are sold on it, so it'll be a time for some changes. But overall, it's been a lot of great information and a lot of really good conversation." 
"We tried to set the schedule up so there's lots of opportunities for questions," said Radford. "Everybody came in with questions and got a lot of really good information, and I'm sure they're going to leave with a bunch of new questions. It's been great to hear all the discussion."
While the technical sessions have been going on, neighbouring sheets have been filled with high profile teams like Team Jennifer Jones and Team Brendan Bottcher, who are getting their own technical review with national coaches. Athletes who are set to represent Canada at the Youth Olympic Games are also in Edmonton this week for a team building and training camp with Curling Canada staff.
Later in the week, three different U25 events will get underway, where teams will play for cash, funding and resources from the National Training Program, and a berth in the PointsBet Invitational.