Wheelchair Curling Season begins!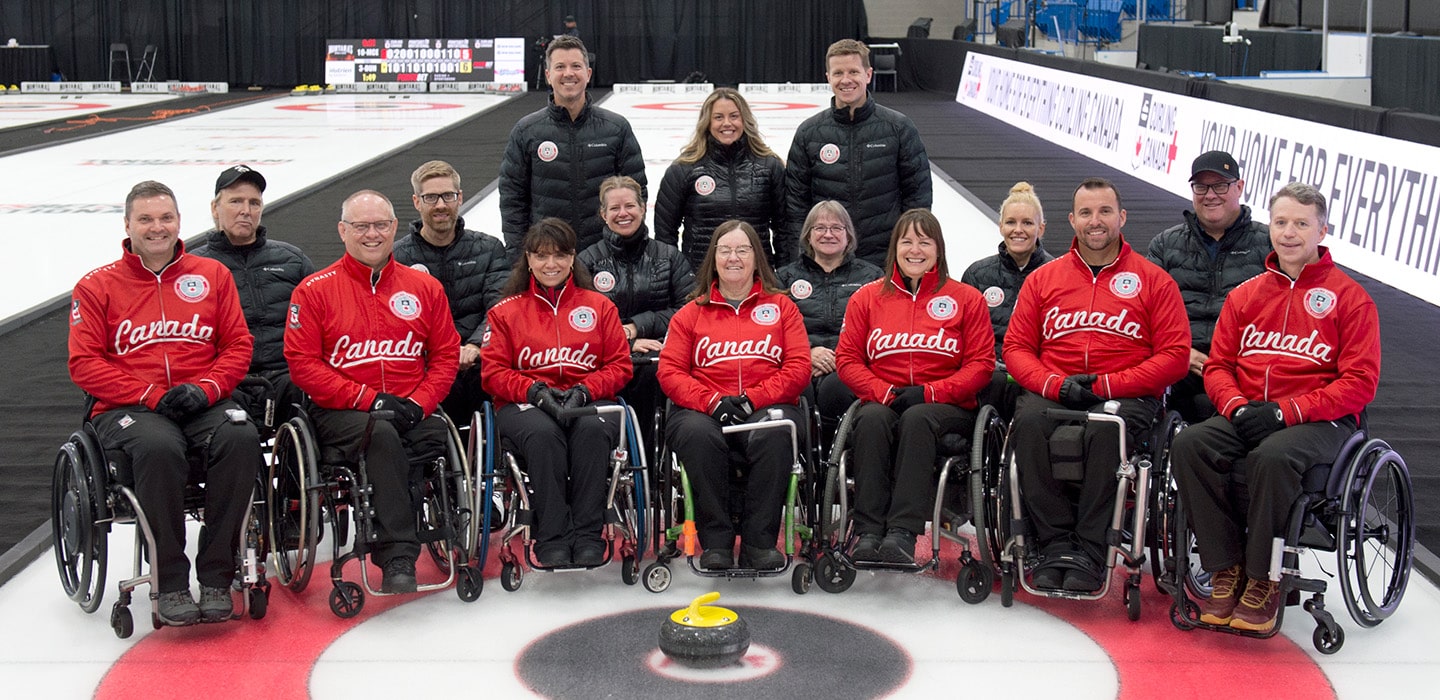 National Wheelchair Curling Program gears up for busy season ahead
Canada's top wheelchair curlers are hard at work preparing for a competitive season that includes travelling internationally to events in Europe, the United States, and Asia. As part of their training, National Program athletes and coaching staff gathered for a camp from Sept. 27 -Oct. 1 in the Greater Toronto Area that included senior-level athletes and athletes from the newly expanded NextGen program.
The camp was a success on many levels. Not only was the program able to successfully integrate and onboard four NextGen newcomers in a training camp environment, but also built on the program's collaborative approach to refine strategies to strengthen the quality of athletes' daily training environments.
"It's been incredible to see how quickly some of the newcomers to the program have excelled with the support of each other, the mentorship and guidance of more experienced senior athletes, the personalized support of our integrated support team, and of course their own dedicated and focused efforts," said National Program Head Coach Mick Lizmore. "The group truly took advantage of off-season opportunities including this year's pilot mentorship program and webinars to open the season ready to learn and grow. Having the opportunity to train on arena ice conditions boosted our collective learning even more."
The training camp focused on technical foundations and enhancements in preparation for competition. Time was spent at the KW Granite Curling Club in Waterloo, Ont., and on arena ice in Oakville, Ont. at the Sixteen Mile Sports Complex, with morning practice sessions scheduled before games at the 2023 PointsBet Invitational. For some of the newer athletes, this was their first opportunity to curl in an arena environment.
"I was extremely happy with the training environments and I learn more and more every camp," said Douglas Dean, a Senior B Athlete who joined the National Program this season. "Practising on arena ice in Oakville was a treat because I've never played on arena ice before. As a player that loves to throw big weight it's the kind of ice I really like to play on."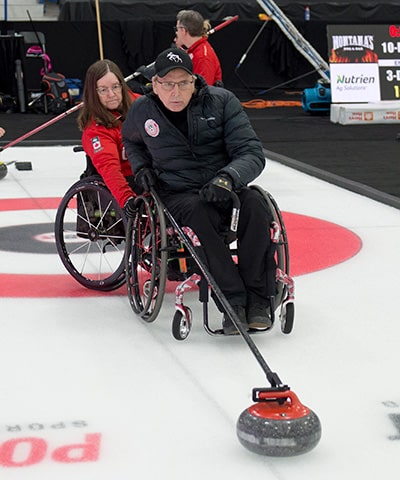 The first competition on the program's international calendar is the Wetzikon International Wheelchair Curling Tournament in Wetzikon, Switzerland from Oct. 13-15. Representing the National Program will be veterans Mark Ideson (Ilderton, Ont.), Jon Thurston (Dunsford, Ont.) and Ina Forrest (Vernon, B.C.). Rounding out the team is Douglas Dean (Thunder Bay, Ont.), who will be playing in his first international event.
Six of the top 12 teams on the world ranking list are competing in the five-game round-robin Wetzikon event, including Sweden (3rd), Korea (4th), and Slovakia (10th). Canada's last trip to Wetzikon was for the 2020 World Wheelchair Curling Championship where the team won a silver medal.
After Wetzikon, the team heads to Stirling, Scotland. Ideson, Thurston, Forrest, and Dean will be joined by fellow National Program athletes Gilbert Dash (Wolseley, Sask.), Collinda Joseph, (Ottawa), Dennis Thiessen (Sanford, MB), and Marie Wright (Moose Jaw, Sask.) for a second mixed bonspiel from Oct. 17-20 at The Peak, the home of British Curling's National Academy. Their competition will include teams from Great Britain, USA, Switzerland, Italy, England, and Poland. Canada's 2023 World Mixed Doubles Wheelchair Curling Championship bronze-medal team of Joseph and Thiessen will stay in Stirling with Dash and Wright to compete in the inaugural Stirling Wheelchair Mixed Doubles Curling International from Oct. 21-23.
"Getting to wear the Maple Leaf for my first official event as part of the National Program is so exciting," said Dean. "As an athlete, representing your country in any sport is the goal we're all hoping to achieve. It's exciting to have the opportunity go overseas and see other countries, especially Scotland, the birthplace of curling."
All of the athletes who have been selected to the National Program are currently part of a development and evaluation process that includes data collection and assessment at camps in addition to tracking game performances throughout the fall. Seven athletes will be selected to represent Canada at the World Wheelchair Curling Championship and World Wheelchair Mixed Doubles Curling Championship in Gangneung, South Korea in March 2024.