Building Community!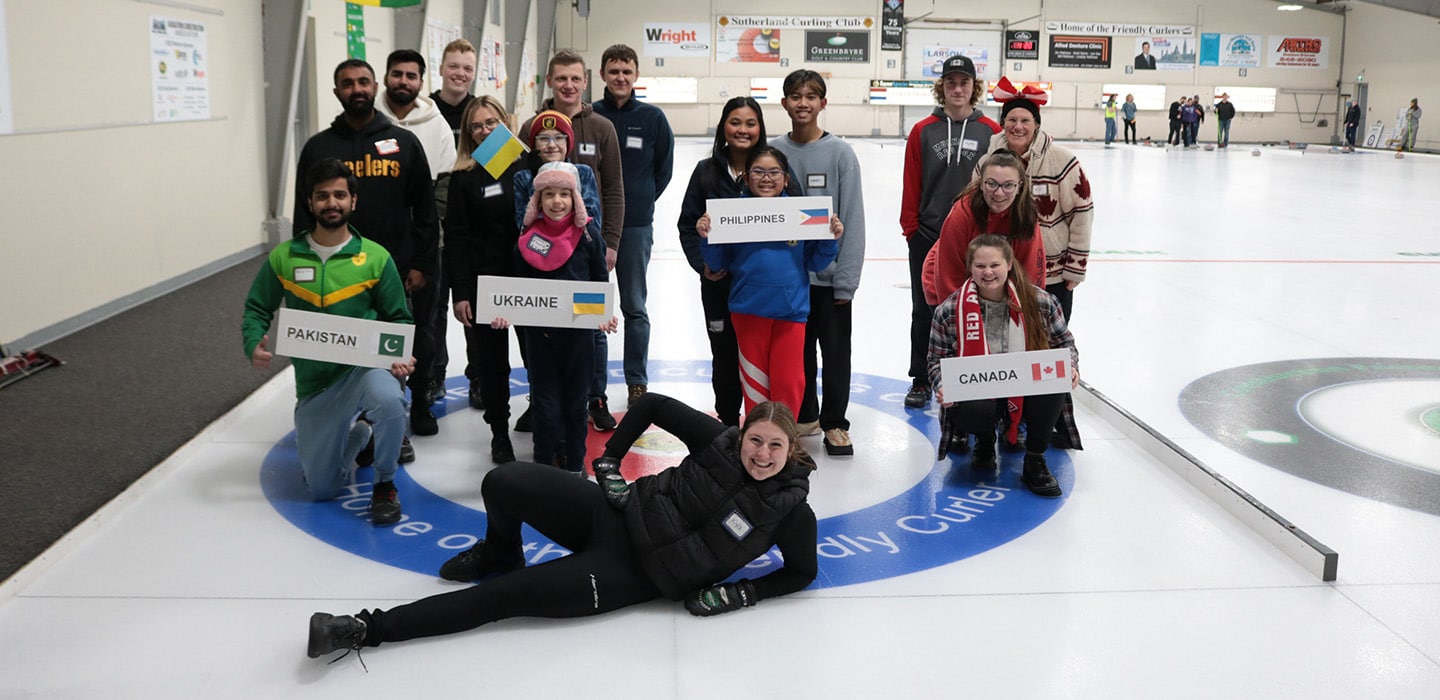 Five young curlers across Canada selected as Fran Todd All Heart Junior Curler Award recipients
Curling Canada is supporting five new outreach curling programs, propelled by future builders of the sport, through the Fran Todd All Heart Junior Curler Award Program.
The Fran Todd All Heart Junior Curler Award Program is for young Canadian athletes who embody the values of curling and place the highest priorities on fair play, respect and inclusivity.
These five recipients care deeply about the future make-up of curling's Canada-wide community. The awards give them opportunities to launch new programs dedicated to diversity, inclusion and equity.
The 2023-24 Fran Todd All Hear Junior Curling Award recipients are:
Rebecca Doherty of Ottawa (RA Curling Club) – Sharing the Love, Curling with All – Implementing a program to introduce students from three schools who are part of specialized programs, such as Autism Spectrum Disorder program and Development Delayed Program, to curling through a one-day event.
Madison Kleiter of Saskatoon (Sutherland Curling Club) – The Curling Connection – An outreach diversity and inclusion program focusing on students within and around Saskatoon and local community groups dedicated to promoting 2SLGBTQI+ individuals, Indigenous communities and people experiencing disabilities.
Simon Perry of Portugal Cove-St. Philip's, N.L. (RE/MAX Centre, St. John's Curling Club) – New Canadians in Curling – Creating a program designed to grow and diversify the local curling population and aid ELS and newcomer students in finding a sense of community. This event focuses on both curling instruction and a social component to bring community members together.
Tyler Powell of Calgary (Acadia Recreation Complex) – Rock the House – Working with Centre for Newcomers Calgary to provide a five-week intro to curling program to new Canadians and Ukranian refugees ages 10-18.
Aryn Thibault of Swift Current, Sask. (Swift Current Curling Club) – Community Through Curling – A three-week intro to curling program designed to introduce new Canadians to the sport through the Southwest Newcomer Welcome Centre.
Each award winner is passionate about using curling to connect their communities and find ways to share common experiences with individuals from diverse backgrounds and demographics. At the core, each program builds on those experiences and enriches lives through curling while connecting with various non-profits and education centres dedicated to the betterment of 2SLGBTQI+ folks, Indigenous development and support for New Canadians.
"These award winners are already leaders in their communities. Their new programs are improving the sport for everyone in Canada and opening new doors and realms of possibility. From the award winners to the curling centres and local groups that buy into the programs, it truly takes a village to make it happen, and we thank everyone involved in helping make the Fran Todd All Heart Junior Curling Awards a reality," said Curling Canada Manager of Youth and Program Development and selection panel member Dustin Mikush.
Each award winner will receive a $2,500 award, allocated as a $1,000 curling-related personal expense reimbursement and a $1,500 contribution to their curling centre for operational costs related to their program.
The eight person selection panel includes Bobby Ray (Curling Canada), Roselle Gonsalves (Curling Canada Board of Governors), Karsten Sturmay (Founding member), Joan McCusker (Women in Curling Leaders' Circle), Jackie Deschenes (Member Association representative, CurlON), Craig Baker (Member Association representative, CurlManitoba), Dustin Mikush (Curling Canada) and Fran Todd (Honourary member).
The Curling Canada philanthropic program, introduced during the 2013-14 season to help develop and grow youth and junior curling across Canada, received donations totalling more than $620,000 last season. Programs such as The Egg Farmers Rocks & Rings presented by Curling Canada, Girls Rock and For the Love of Curling scholarships are only made possible thanks to the generous support of Canada's curling community.