Giving back to sport!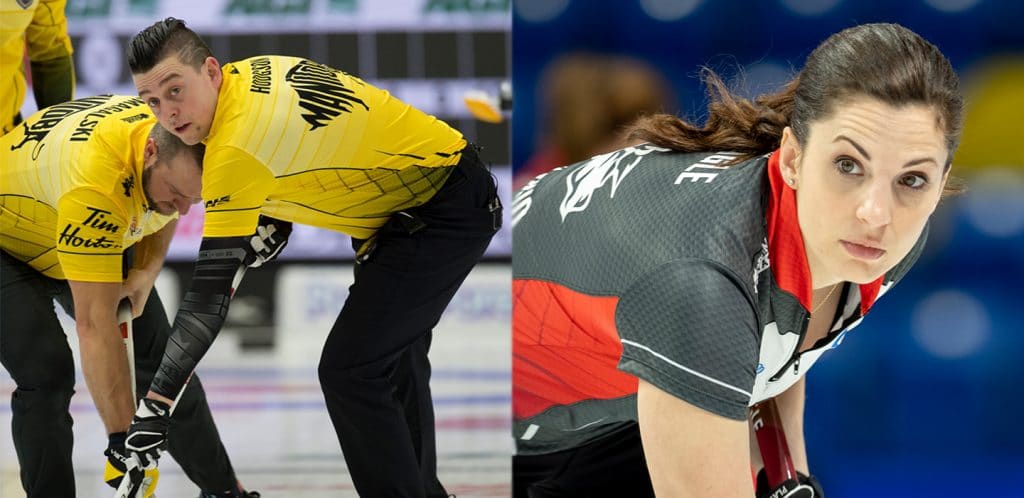 Weagle, Hodgson honoured to join For the Love of Curling Scholarship selection panel
If the recipients of previous For the Love of Curling Scholarships are any indication, the 10 applicants selected in 2020 will be poised to achieve great things on and off the ice. But narrowing that list down this summer will be no easy task for the seven-member selection panel.
High-performance curlers Lisa Weagle and Colin Hodgson have reached some of the highest pinnacles of the sport over the past few years. But that's not all that Weagle – a three-time Scotties Tournament of Hearts champion and world women's gold-medallist – and Hodgson – a four-time Tim Hortons Brier participant – are known for. Off the ice, the curlers have selflessly provided their time, knowledge and experience to provide opportunities for young curlers and remain strong advocates for the growth and continuation of the game. For these reasons, Weagle and Hodgson were asked to join this year's For the Love of Curling Scholarships selection panel.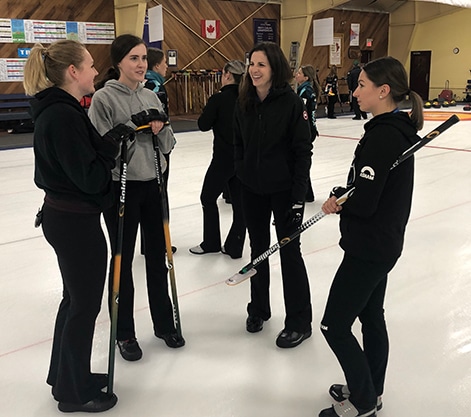 "Curling has given me so much in my life," Weagle said. "I had a mentor that once said to me that you need to give back to the sport as much as you've received. For me looking at my curling career I really feel like I have the rest of my life that I owe curling for what it's given me."
Weagle spends her time working at summer curling camps as an instructor, including with Curling Canada's NextGen program. It's her way of giving back to the sport while she's still pursuing her on-ice goals as a high-performance curler.
Hodgson uses his curling apparel company, Dynasty Curling, to help set junior curling teams up for success, often working with them to provide discounted on-ice apparel as a way to show his support. Receiving $200 off an order, he notes, is the equivalent to a bonspiel entry fee.
"I remember what it's like to be a junior curler and I realize what a struggle and challenge it can be. Sometimes we've made 'unwise' business decisions because they felt like they were the right things to do," Hodgson said. "We sponsor teams as much as we can and really run ourselves thin. But I think that's the rewarding part of it. It's that we can make it work when we're not just looking at the bottom line and focus on what's just profitable for the company. Profits can be viewed in ways other than monetary value and I think that's why we sponsor junior teams and help them out when they can."
Dynasty Curling also directly supports the For the Love of Curling scholarship program, through the donation of up to 40 authentic championship curling jerseys for Curling Canada to auction off as a fundraiser each season.
Hodgson and Weagle are joined on the panel by John Shea, Curling Canada Board of Governors chair; Katherine Henderson, Curling Canada CEO; Karsten Sturmay, previous recipient; Mackenzie Zacharias, previous recipient; and Adam Kingsbury, Curling Canada mental performance consultant.
Panel members know selecting 10 recipients will be a challenge and believe it will come down to their initiatives in communities by volunteering and showcasing leadership that could be the difference maker.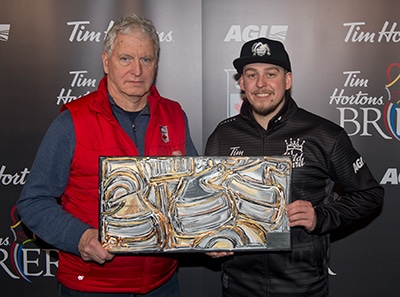 "Being a leader to me is for these youth to share the sport and show how welcoming it can be. I think it will be important for these candidates to take a line and go with it to help promote the sport and bring new people in," Hodgson said.
Each scholarship is worth $2,500 and provided to young curlers in Canada who best demonstrate athletic and academic prowess and leadership within their community. This year the lifetime award payout will eclipse the $100,000 mark, with a total of $118,300 being awarded to 63 participants since 2014, including many notable names such as the entirety of the reigning Canadian and world junior women's championships-winning team skipped by Zacharias.
"It's amazing to see the accomplishments of the curlers that have received the scholarship in the past. I hope that receiving this scholarship is a vote of confidence that they feel from us and at Curling Canada that we believe in them and that by investing in their future and that their curling and schooling is important. I'm excited to follow the careers of all these athletes that will be awarded the 2020 scholarships," said Weagle.
The scholarship program receives around 70 applications each year. It's narrowed down to a shortlist of 20-25 applicants, whose submissions will be reviewed by the selection panel. The panel will then make the tough decisions to select this year's 10 recipients, basing their selection on: on-ice accomplishments, volunteerism/community leadership and a personal essay about how they found and shared strength, inspiration and positivity with their peers during the COVID-19 pandemic and early suspension of the curling season.
The deadline for applications is June 30 and successful applicants will be selected by Aug. 30. For more information, and to apply, visit: https://www.curling.ca/foundation/youth-scholarships/