Posts Tagged 'Elaine Dagg-Jackson'
---
Par Elaine Dagg-Jackson (entraîneure nationale de l'équipe canadienne féminine) — Je savais que notre équipe féminine était en lice pour une médaille à Sotchi, mais elles ont dépassé mes attentes.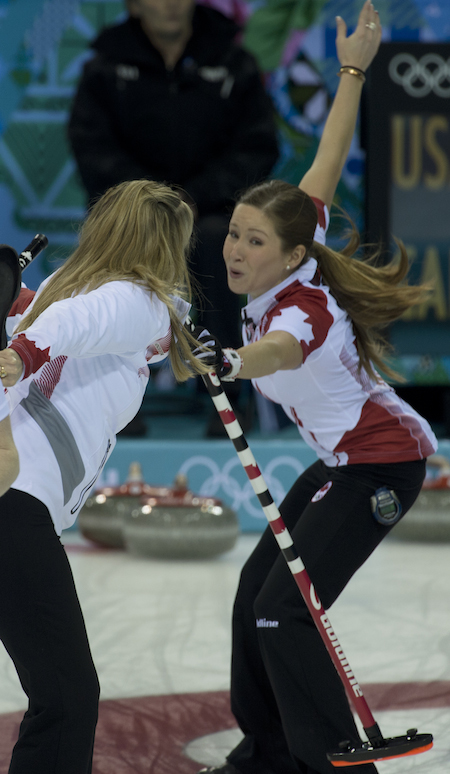 By Elaine Dagg-Jackson (Team Canada national women's coach) — I knew coming into Sochi that our women's team would be a contender, but I think they are even better than I expected them to be.
With mixed emotions, Victoria bid farewell to the curling world! There were joy and satisfaction for the more than 500 volunteers who gave their heart and soul to the competitors and visitors, as well as a touch of sadness that this wonderful event is over.
The Ford World Curling Championship has been an incredible event! And of course an event like this can only happen with a lot of people dedicating a lot of time to make it great.
You never know when you are going to meet someone who is going to become a special person in your life. At curling events, including here at the 2013 Ford World Men's Curling Championship, presented by Booster Juice, in Victoria, the opportunity to do so is around every corner.
---