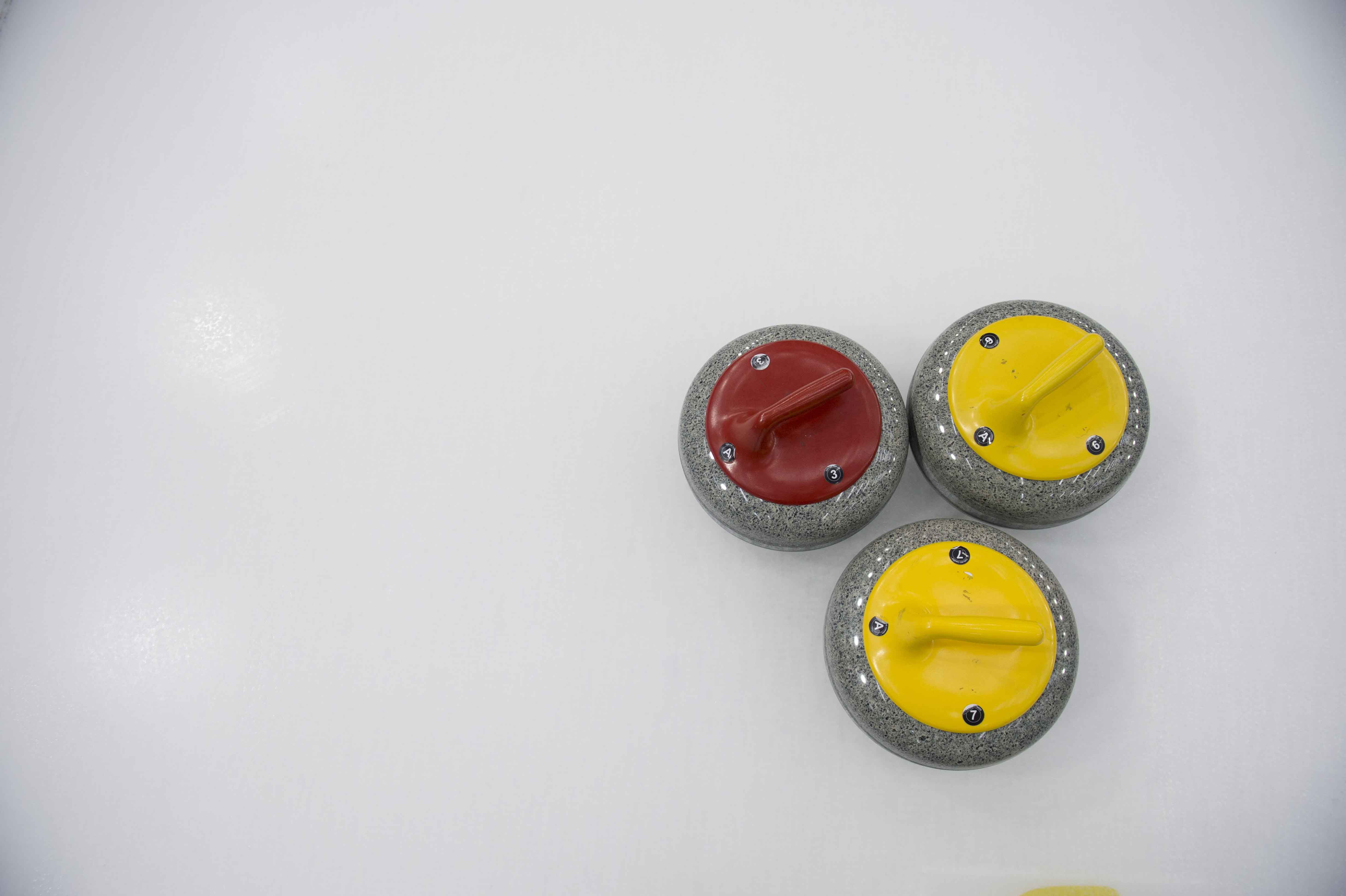 BOARD OF GOVERNORS SPECIAL RECOGNITION AWARD
The Board of Governors Special Recognition Award is awarded to an individual or organization whose unique contribution(s) or achievement(s) significantly impact the sport of curling in Canada. (Previously known as "President's Award" and/or "Special Recognition Award".)
Curling Canada's Hall of Fame and Awards Committee is responsible for identifying (for consideration by the Curling Canada Board of Governors), any individual or organization worthy of a Board of Governors Special Recognition Award. Provincial/Territorial Member Associations may also submit a request to Curling Canada's Hall of Fame and Awards Committee for their consideration.
Deadline for nominations is December 31.
SEND TO: Curling Canada, 1660 Vimont Court, Orleans, ON, K4A 4J4 or to [email protected]

Board of Governors Special Recognition Award Recipients
Chad McMullan (2019)

McMullan's achievements in the sport of curling are profound, but ironically, most of them have taken place in school gymnasiums. As the creator of the wildly successful Egg Farmers Rocks & Rings, presented by Curling Canada, McMullan and his company, Rock Solid Productions, have introduced curling to more than a million Canadian elementary schoolchildren since the program was unveiled in 2009, using equipment that can simulate on-ice curling on gymnasium floors. But McMullan's influence on the game hasn't ended there; his company also produces Street Curling sets, which can be set up outdoors at festivals, sporting events (it's been used at Grey Cups and Super Bowls) or anywhere with a flat surface, allowing participants to try the sport. It's been proven an ideal way to market and present curling in non-traditional locations. Egg Farms Rocks & Rings recently celebrated its 10th anniversary and is on its way to the 2-million-participant plateau.
Hugh Avery (2016)
Under Hugh's leadership, Curling Canada came through a challenging time thanks to his professionalism and vision. His steady hand in two terms as Chair of the Curling Canada Board of Governors was crucial, and his contributions will be recognized long into the future.
Ray Turnbull (2010)
CBC-TV Sports (2008)
This award honoured the national broadcaster for its 50 years of broadcasting excellence in the sport of curling. The network was responsible for countless innovations in curling television, including microphones on the players.
Les Harrison (2007)
As the leader of the organization responsible for the development of the sport worldwide and in particular encouraging developing nations to join our fraternity, we are proud to have a Canadian in the highest office of our sport. As a national curling organization, we look forward to that leadership and its positive impact here in Canada.
Ed Zemrau (2007)
Zemrau, a former Director of Athletics at the University of Alberta and president of the 1983 World University Games in Edmonton, was recognized for his role in making curling a full-medal sport at the Winter Universiade.
Sam Richardson (2006)
The legendary success of the Ernie Richardson curling team, of which Sam was the second, is well documented. He has won the admiration of many curling fans and non-fans as a gifted and entertaining speaker at countless sports dinners and numerous charitable events. His stories have engaged many crowds and given the game of curling unique publicity nationwide. In November of 2005, Richardson was awarded Saskatchewan's Order of Merit, the province's highest honour.
Pat B. Reid (2005)
Pat B. Reid was presented this award at the 2005 Canadian Curling Trials for her unwavering commitment and dedication to the sport of curling from her role on the Canadian Olympic Committee.
Reg Caughie ("Brier Bear") (2005)
Reg Caughie (Brier Bear) has been the Brier mascot since 1981 in Halifax. The life of the Bear began at the 1981 Brier as a promotion but has evolved into a permanent part of Brier entertainment, as Caughie celebrates his 25th year this week in Edmonton at the Tim Hortons Brier. During Brier week, the Bear also visits schools to promote curling and children's hospitals to brighten the lives of sick kids, making the mascot an invaluable tool in the promotion of curling. In real life, Caughie has a strong history in the sport of softball, having been inducted into the Newfoundland and Labrador Softball Hall of Fame.
Don and Elva Turner (2005)
Curling is a way of life for the Turners, so it was not surprising when they developed their own curling museum in Weyburn. The Turner collection features many rare, historical curling pieces, including one of the largest collections of pins in Canada. Learn more about the Turner Curling Museum by clicking here.
Gunther Hummelt, President WCF (1995)
Robert (Bob) Stewart, Scott Paper Limited (1995)
Labatt Breweries of Canada (1991)
Scott Paper Limited (1991)
Pepsi-Cola Canada (1991)