All Heart Awards Winners!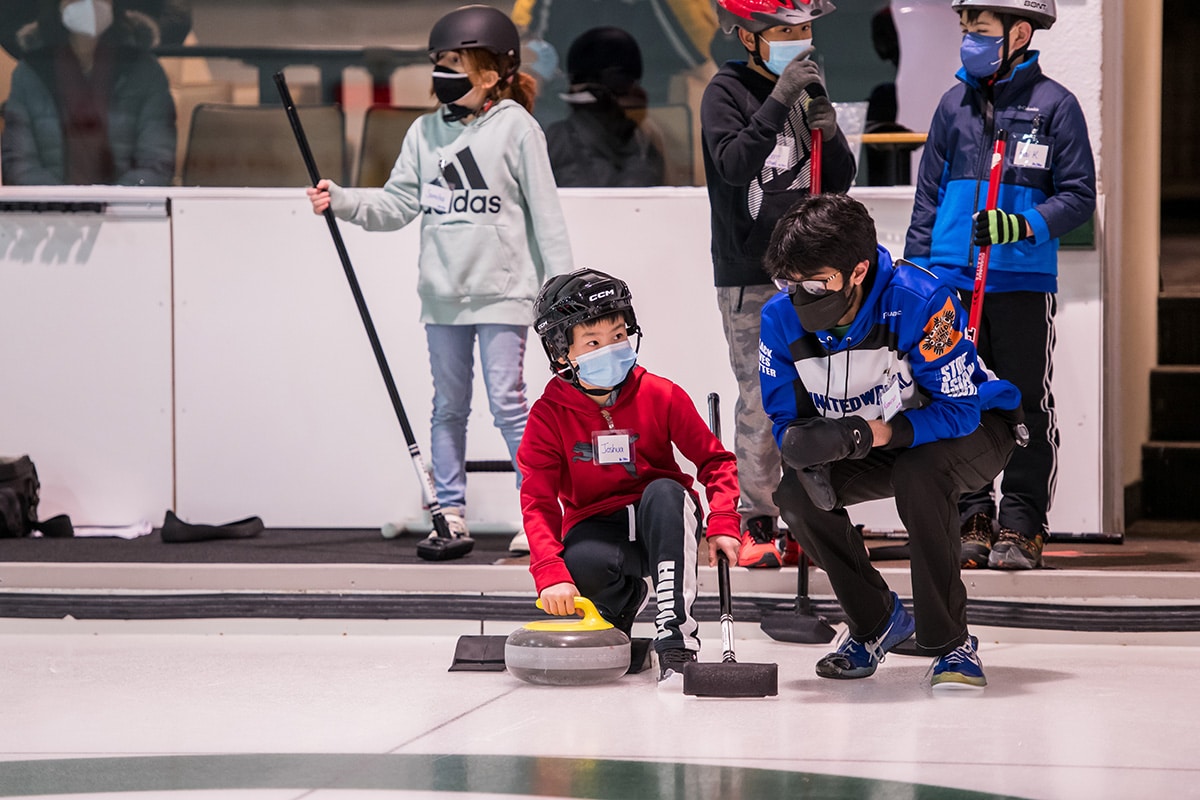 Curling Canada announces winners of All Heart Junior Curling Awards
Curling Canada will back eight youth-driven philanthropic curling programs supporting intentional engagement and participation with a more diverse demographic of Canadians through its new All Heart Junior Curling Awards program this year.
The programs, designed and implemented by junior curlers across Canada, are geared to foster greater inclusivity and create authentic community connections through curling.
The 2022-23 All Heart Junior Curling Award recipients are:
Jessica Byers of Haliburton, Ont. (Haliburton Curling Club) – Running a post-COVID outreach/re-engagement program to community members, including cottage-living full-time residents; assisting in implementing new league structures, and relaunching the youth program. 
Kaamraan Islam – Kingston, Ont. (Cataraqui Golf and Country Club) – Implementing an adult Learn-to-Curl program for racialized community members, building off the success of the club's similarly targeted youth programming last season.
Kya Kennedy – Saskatoon (Sutherland Curling Club) – Hosting a World Cup of Curling, a multi-cultural event featuring a learn-to-curl session, a fun spiel and a social banquet with food and decorations for all represented ethnicities of participants. 
Ashleigh McKinnon – Sherwood Park, Alta. (Sherwood Park Curling Club) – Organizing family-friendly Learn-to-Curl sessions  with the Boys & Girls Club of Strathcona County, incorporating on-ice introductory skills sessions and wrapping up with outdoor fun spiel.
Sitaye Penney – Portugal Cove-St. Philip's, N.L. (REMAX Centre St. John's Curling Club) – Introducing a program for International students and the Association of New Canadians for a Try Curling group session, followed by the opportunity to join an eight-week Learn-to-Curl program.
Wil Robertson – Fredericton (Capital Winter Club) – Conducting three season-long initiatives: inviting Indigenous leaders and community members to the club for sharing circles; inviting LGBTQS+ leaders and community to the club as a safe space with opportunities for presentations to its members; and a Learn-to-Curl series for underrepresented community members and new Canadians.
Luke Robins – West St. Paul, Man. (West St. Paul Curling Club) – Running on- and off-ice sessions of an introduction to curling program for Ukrainian refugees, including language interpretation as well as Ukranian music and refreshments.
Logan Strand – St, Andrews, Man. (West St. Paul Curling Club) – Conducting an International high-school student group session, followed by opportunities to join the junior curling program free of charge. 
Each recipient has designed a program that removes barriers of entry to the sport, allowing chances for non-traditional curlers to truly embrace and try curling while also breaking the mould of the sport's perception.
All award winners have found a way to use their off-ice skills and connections to make meaningful relationships with their communities through curling. The scope of the programs varies from welcoming racialized and marginalized Canadians into facilities for on-ice programs to using facilities for speaking engagements and gatherings focusing on topics such as LGBTQS+ inclusion and Indigenous cultural awareness, while making the facility a safe space for all members of the community.
At the same time, the new award program offers curling facilities an opportunity to support their young ambassadors who are implementing the programs and help create sustainable change by providing chances to develop the skills of these young curling leaders.
"The enthusiasm and support from the curling facilities are genuine and heartfelt. They're putting their trust in these young ambassadors to run new and ambitious programs that will make the sport more sustainable, inclusive and overall better for everyone," said Helen Radford Curling Canada Manager of Youth Curling and NextGen and member of the selection panel. "I'm so excited for the potential of this new program and to provide these opportunities to eight deserving candidates to showcase their leadership and why they are true leaders in curling."
The All Heart Junior Curling Award program is in its first year. The program is designed to distribute $20,000 annually to deserving junior curlers building the sport in their communities by advancing their personal curling goals and developing new programs focused on building a more diverse and inclusive sport.
Each award winner will receive a $2,500 award, allocated as a $1,000 curling-related personal expense reimbursement and a $1,500 contribution to their curling facility for operational costs related to their program.
The seven-person selection panel consists of Helen Radford (Curling Canada, Manager of Youth Curling and NextGen), Calvin Seaman (Curling Canada Board of Governors), Andrew Paris (Inclusion Specialist, Founder and President of Black Rock Initiative), Karsten Sturmay (All Heart Junior Curling Awards founding member), Joan McCusker (Women Curling Leaders' Circle representative), Craig Baker of CurlManitoba (Member Association representative), and Dustin Mikush of CURLSASK (Member Association representative).
The awards are distributed as equitably as possible amongst four regions: West (British Columbia, Yukon, Northwest Territories and Alberta), Prairies (Saskatchewan, Manitoba), East (Northern Ontario, Ontario, Nunavut and Quebec), and Atlantic (New Brunswick, Prince Edward Island, Nova Scotia, Newfoundland & Labrador).
The Curling Canada philanthropic program, introduced during the 2013-14 season to help develop and grow youth and junior curling across Canada, received donations totalling more than $400,000 last season. Programs such as The Egg Farmers Rocks & Rings presented by Curling Canada, Hit Draw Tap presented by Tim Hortons and For the Love of Curling scholarships are only made possible thanks to the generous support of Canada's curling community.